Sleeve supports
Not on view
The inflated sleeves of the 1830s and the 1890s were augmented by a variety of supports, either worn as underpinnings or incorporated into the structure of the sleeves themselves. Sleeve supports were frequently down-filled pillows, but chintz with ribs of wire or cane was also used to make somewhat airier, lantern-like forms.

When not sewn into the dresses, the sleeve supports were attached to the corset's shoulder straps by ties. In the 1830s, these straps were oriented at a forty-five-degree angle from the body, and sometimes even more obliquely. Although impressive in mass, the earlier sleeve puffs did not disrupt the line of the shoulder. Instead, because they were poised so precariously on the upper arm, the sleeve's outline simply continued in a descending line from the shoulder. It was only in the 1890s that the giant puffed sleeves obtruded above the line of the newly squared shoulder.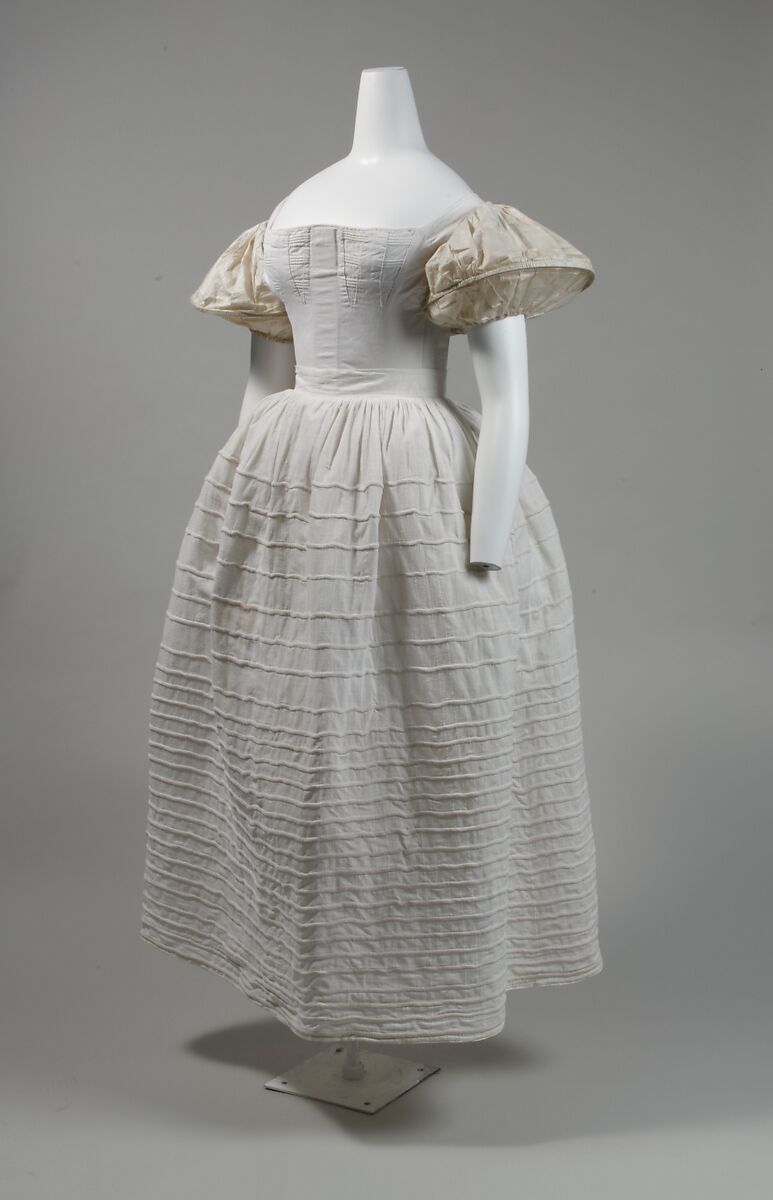 This artwork is meant to be viewed from right to left. Scroll left to view more.