Tankard
Simeon Soumaine American

Not on view
The gifted silversmith Simeon Soumaine was born to French Huguenot refugees resident in London, where he likely trained before immigrating to New York by 1717. Despite his Huguenot roots, this tankard's decorative scheme—its foliate cut-card work and baseline meander wire, as well as its cast and applied handle ornaments—echoes the work of New York's silversmiths of Dutch descent.

Both the interlaced script monogram on the cover, AVH, and the engraved initials A-V on the hinge plate of the handle, refer to Augustus Van Horne (1736-1796), whose great-great-granddaughter donated the tankard to the Metropolitan in 1927. A merchant like his father, with a shop on Smith Street, Augustus Van Horne was also active politically. For whom the tankard was originally made is not known, but it could well have belonged to Van Horne's father, Cornelius, who died in 1752. The rococo style of the engraved monogram probably dates from the mid-eighteenth century and could have derived from a popular pattern book, such as Samuel Sympson's "A New Book of Cyphers", first published in 1726 and reissued in 1750.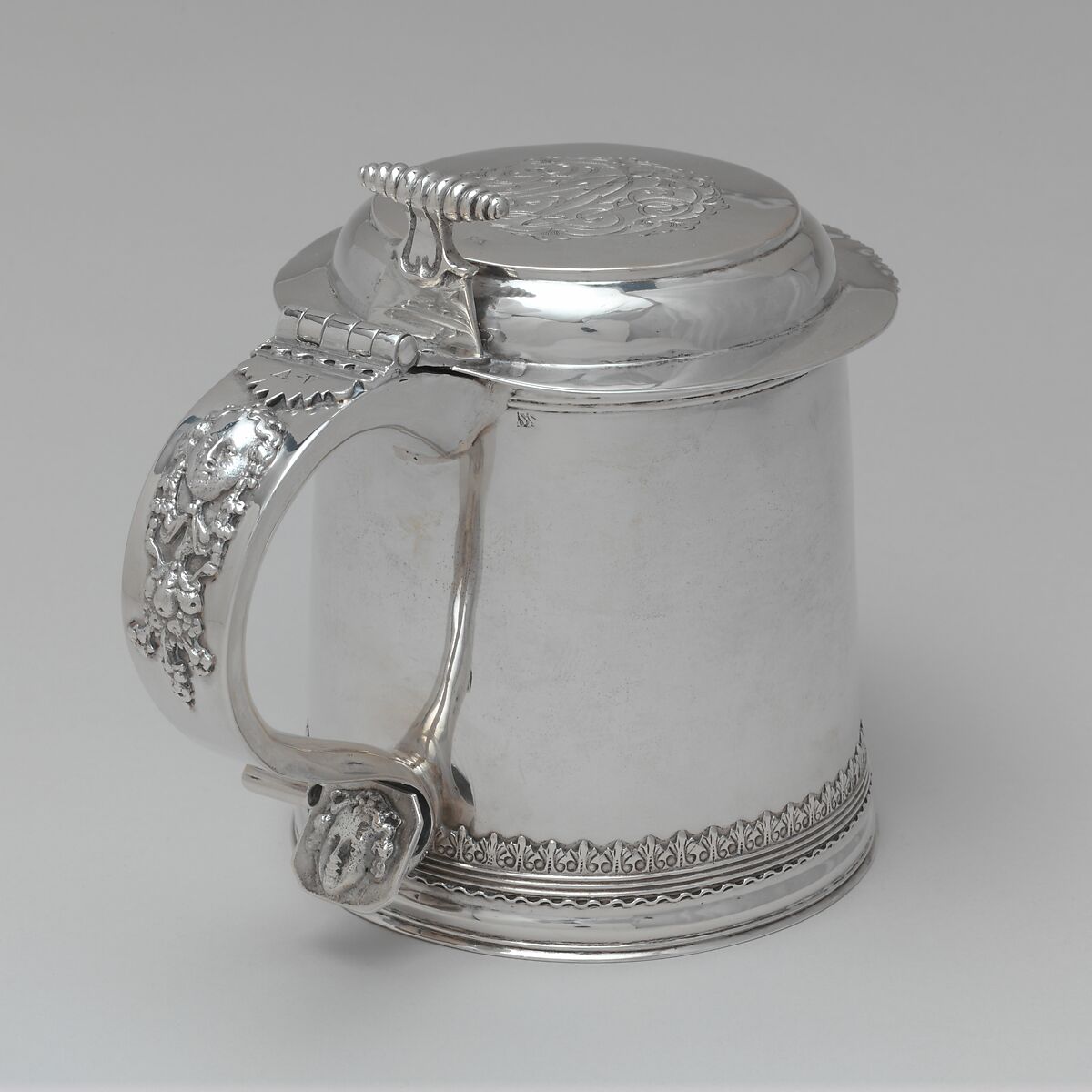 This artwork is meant to be viewed from right to left. Scroll left to view more.