Chief's blanket
Not on view
The six Navajo weavings from the Ernst Collection represent a range of traditional Indigenous designs, adding depth and range to The Met's holdings of Native North American textiles.



Weaving is an ancient form of visual expression, and the Indigenous peoples of the Southwest have been producing complex textiles for centuries. Navajo weavings were widely traded—for their aesthetic quality and use value—among neighboring groups, particularly in the Plains region. By the mid-nineteenth century, non-Natives were seeking out blankets and serapes as works of art and souvenirs. They were called "chief's blankets" by both Native and Euro-Americans due to their high cost and importance. The term "second phase" is used by cultural historians and collectors to refer to weavings with red rectangles made between 1850 and 1880. "Third-phase" blankets are characterized by artful compositions of diamonds or cross formations, and date to between 1860 and 1880.This dynamic art form—a deeply rooted living tradition integral to Navajo culture—continues to flourish today through the efforts of a new generation of innovative weavers.




Serapes (the Spanish term for blanket) are a prominent form of Navajo weaving. Vibrantly colored and vividly patterned, these so-called wearing blankets build on long-established design themes. Varied weaving traditions are reflected in the horizontal lines, diamond shapes, and serrated edges--all characteristic of Southwest Native American patterns.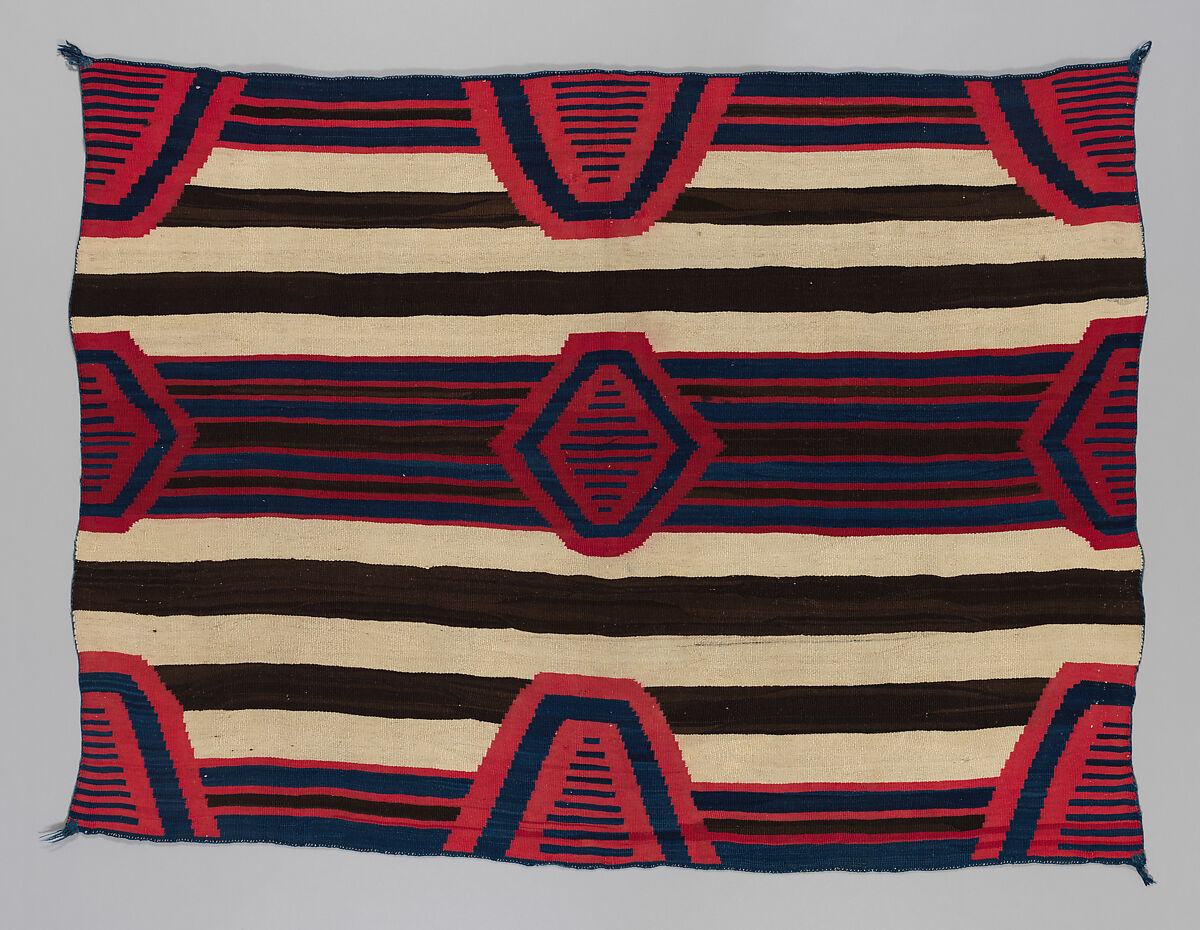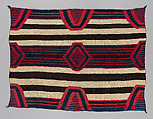 This artwork is meant to be viewed from right to left. Scroll left to view more.