Louis XVI: The Peace of Nijmegen (and the Treaty of Saint-Germain-en-Laye, 1679)
Not on view
This medal is generally thought to commemorate the Peace of Nijmegen that concluded the Franco-Dutch war in 1679. Yet the distinctive imagery on its reverse has led some to suggest that it may instead commemorate the Treaty of Saint-Germain-en-Laye of the same year. Louis XIV negotiated that treaty on behalf of his ally Sweden, using the threat of France's military power to cow the Elector of Brandenburg into ceding back to Sweden the lands he had won in the Scanian War. Louis, in turn, paid the Elector 300,000 talents to settle France's outstanding debt to him of three times that amount. The treaty, entirely to France and Sweden's benefit, was devised with prudent cunning and effectively marshalled France's military shield, sword of iron, and state cornucopia of gold to gain peace. This concept, pictured in allegorical form on the medal's reverse, is reinforced by the descriptive inscription: Beneath a shield, iron, and gold, Prudence forges peace.

The magnificent portrait of Louis XIV is in extremely high relief for a struck medal revealing a virtuosic application of the medallist's art. It is unusual for such a superlative work not to have been signed by its engraver. But the lack of signature in itself speaks to the high level of talent and skill typical of the designers and artisans who worked on the medallic history of Louis XIV (Histoire métallique du Roy).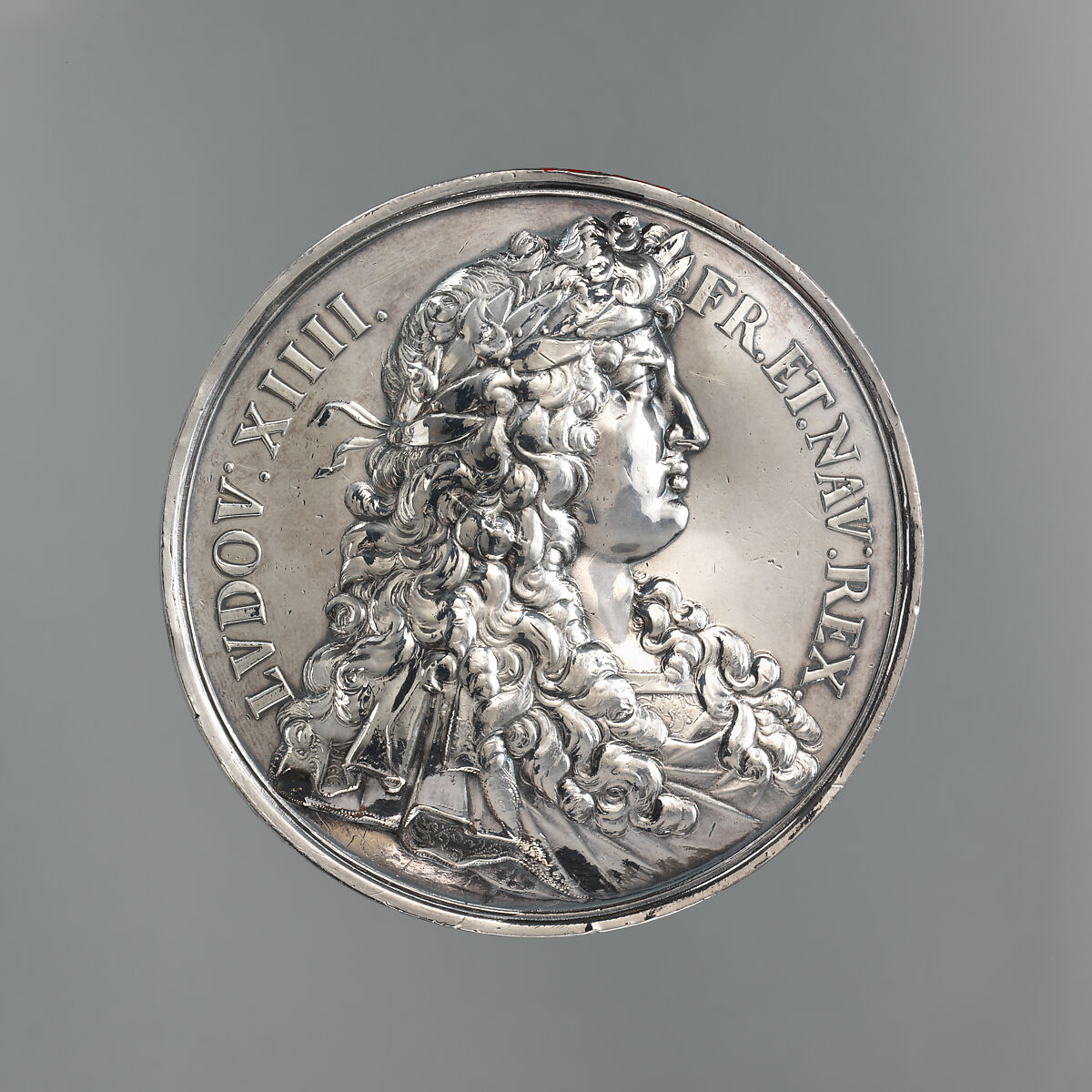 This artwork is meant to be viewed from right to left. Scroll left to view more.