Robe à la Polonaise
Not on view
The polonaise gown first came into fashion in the 1770s. It was a style of gown with a close-fitting bodice and the back of the skirt gathered up into three separate puffed sections to reveal the petticoat below. The method of suspending the fabric varied. Most often the dress had rows of little rings sewn inside the skirt through which a cord ran from hem to waist. Alternatively, ribbon ties would be used, with the ribbons forming decorative bows. However, in some instances the skirt was held in place by simple cords sewn to the inner waist of the dress and looped over buttons attached to the outside waistline. The stays underpinning the bodice of the polonaise were not markedly different from those which supported the robe à la française.
Russian, German, and French Rococo styles absorbed chinoiserie into a seamless whole of frivoles, fêtes galantes, and colorful narratives. One particular syncretism is evident in painted wallpapers and dress, where the traditional Western floral forms in Rococo taste cross-pollinated with meandering Chinese patterns.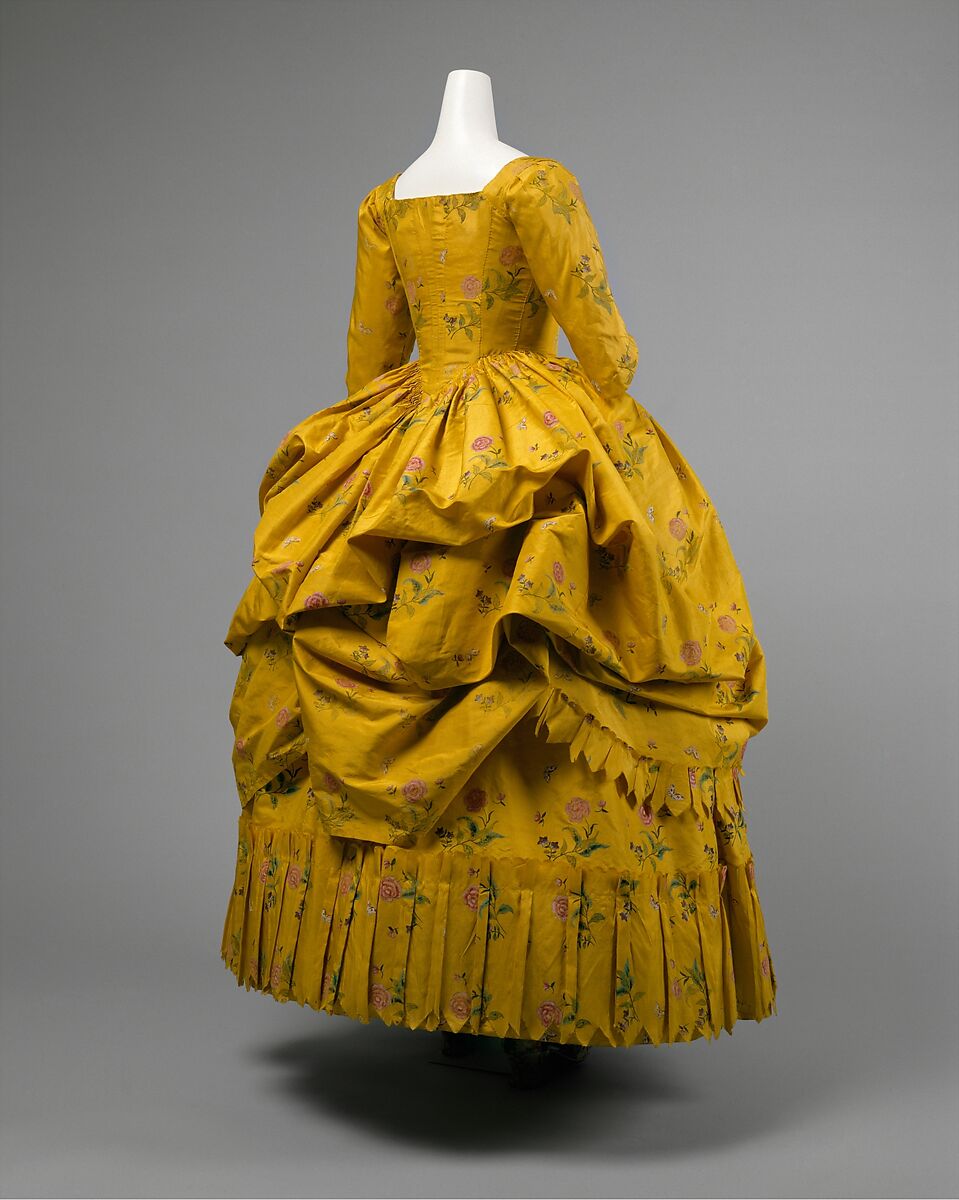 This artwork is meant to be viewed from right to left. Scroll left to view more.