"Caliph Al-Wathiq Killing the Rebel Ahmad Ibn Nasr", Folio from the Tarikh-i 'Alfi
Not on view
This folio from the manuscript Tarikh-i Alfi was created during the period of Emperor Akbar (r. 1556–1605), one of the greatest patrons of Islamic arts in India. The work illustrates and describes the early history of Islam, and was created in honor of the millennial year A.H. 1000 (A.D. 1591–92).

This scene illustrates an episode from the life of the Abbasid Caliph al-Wathiq (r. 842–847). The caliph is shown here executing the rebel Ahmad ibn Nasr, who has been interrogated by a group of nearby scholars during the "Mihna" or "trials" of the Abbasid period. The artist has depicted the moment of the final blow by al-Wathiq's sword, as ibn Nasr's turban is knocked from his brow to the ground behind him, and the scholars express varying reactions to the violent scene.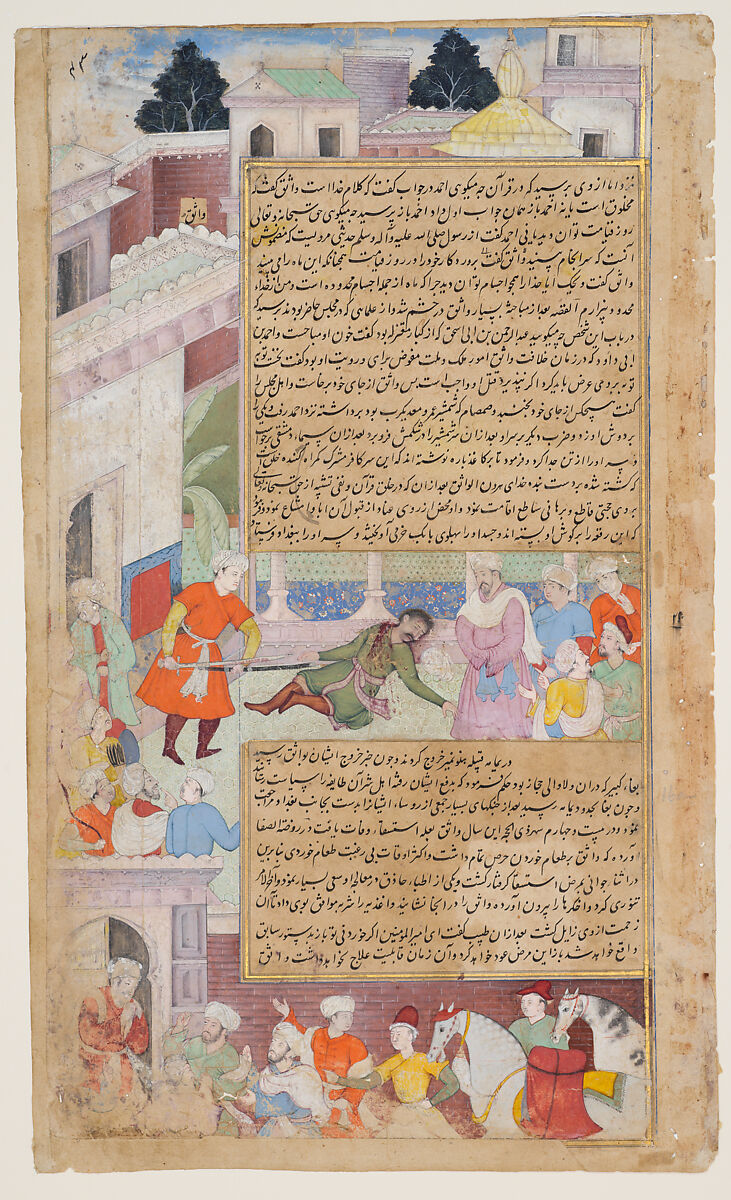 This artwork is meant to be viewed from right to left. Scroll left to view more.