Ancient Ritual Bronzes
On view at The Met Fifth Avenue in Gallery 233
This embroidered screen illustrates archaic Chinese bronzes, symbols of Confucian ideals. The images and texts depict ritual bronze vessels in the Jin shi suo, a late nineteenth-century Qing compendium that circulated throughout Asia. Two editions are displayed nearby. The screen and books represent an intersection of various media: three-dimensional bronzes depicted pictorially and textually in two-dimensions. This screen would be placed behind the offering table during rituals, as a form of bodily connection and mediation with the ancestors.

Embroidered screens were produced in greater number in the late Joseon period. The quality of materials and skillful execution indicate that this screen was likely produced by court workshops, many of which were situated in Anju, Pyeong'an Province, in present-day North Korea.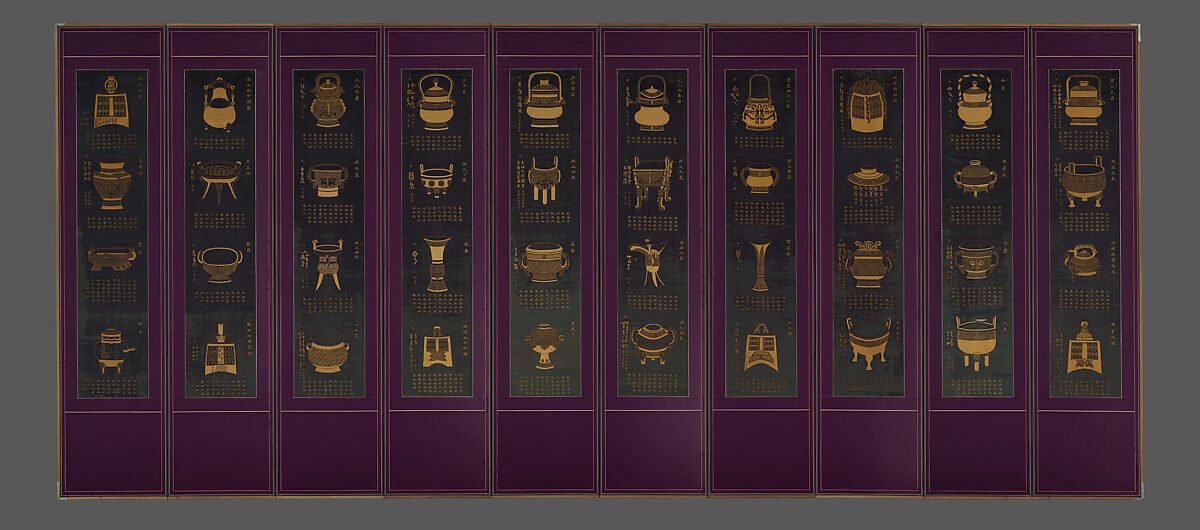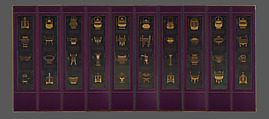 This artwork is meant to be viewed from right to left. Scroll left to view more.