Schools of The Metropolitan Museum of Art Records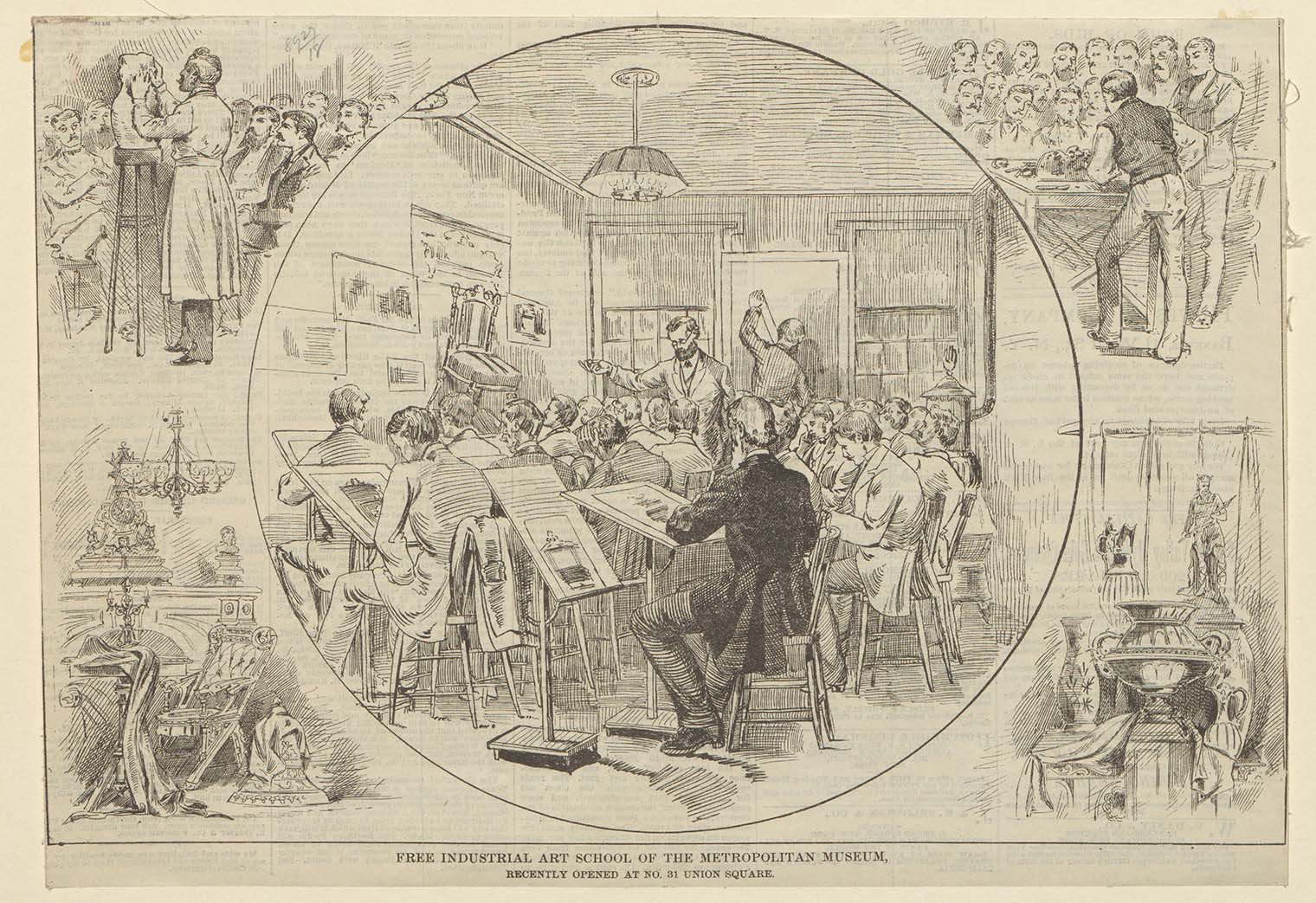 The Metropolitan Museum of Art undertook its first educational venture during the winter of 1879-1880, when it established a school to provide vocational training in woodworking and metalworking. This first school was funded by a $50,000 contribution from Gideon F.T. Reed. For the next 15 years, the Museum's school was supervised by a manager under the direction of a Committee on Art Schools, which in turn reported to the Metropolitan's Board of Trustees. The schools operated from several locations over the years, including 31 Union Square, 1st Avenue between 67th and 68th Streets, 214-216 East 34th Street, and the basement of the main Museum building on 5th Avenue and 82nd Street. The initial focus of the curriculum was technical education, but the program evolved to include training in the fine arts. The Trustees ceased operation of the school program in spring 1895. Records include account books with tuition information from students, minutes of the Committee on Art Schools, copy books of correspondence sent by the Schools, bills and payment information, and prospectuses of courses offered.
The Schools records have been completely digitized, are discoverable through a detailed archival finding aid, and some material is full-text searchable. The finding aid is the best way to understand the overall organization and context of the records and connect to digital versions of the records. Note that each folder title in the finding aid is a clickable link that will open a view of the contents of that folder only. You may also simply browse the entire collection via this link:
Above: New York Daily Graphic Image, c. 1879-1880.