Symposium on Harlem On My Mind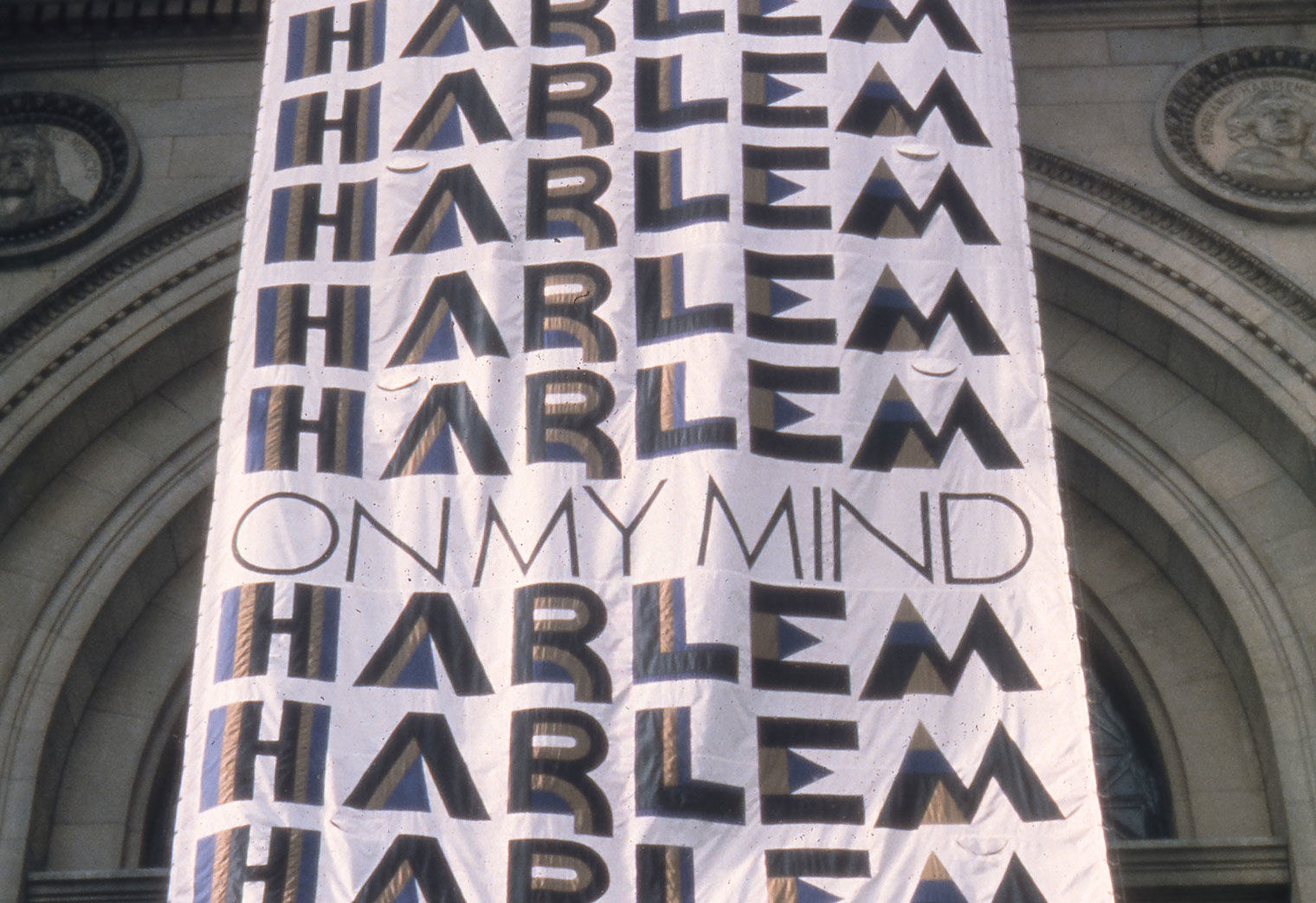 This collection comprises a series of five panel discussions entitled "Harlem on the Mind of Its People" held in conjunction with the exhibition "Harlem on My Mind" held at the Metropolitan Museum of Art in 1969 and organized by the Museum in association with the New York State Council on the Arts. Hosted by John Walsh.

Harlem in Perspective (February 8, 1969) / Courtney Brown, N.Y. State Division of Human Rights (moderator); Hilton L. Mayers, former Boys' Work Secretary, Harlem Y.M.C.A.; Larry J. Foster, former District Leader, Republican Party; Lorraine Younger, Program Director, Minisink Town House; Ralph Smith, manager, Gold Brick Inn; and Rufus Atkins, retired Supervisor, U.S. Post Office.

Harlem Black Art Movement (February 15, 1969) / James, Sneed, artist and Program Director, Harlem Art Gallery (moderator); Barbara Rose, Contributing Editor, Artform and Art in America, and Professor of Art History, Sarah Lawrence College; Ademola Olugebefola, painter, Doctorate, WEUSI School of Fine Arts African American Studies, The African Theology Association and is represented by Ya Sanaa Gallery; Max Kozloff, art critic, The Nation; Al Hollingsworth, artist, and Walter Hopps, Director of Special Programs, Corcoran Gallery, and Director, Corcoran Gallery-duPont Center, Washington D.C.

Harlem Politics, Past and Present (March 1, 1969) / Percy E. Sutton, President, Borough of Manhattan, moderator; Hulan E. Jack, Assemblyman, 70th Assembly District; Hilda E. Stokely, District Leader; Charles B. Rangel, Assemblyman, 72nd Assembly District; Basil A. Paterson, Senator, 27th Senatorial District; Harold Burton, District Leader, Square Deal Republican Club.

Business and the Harlem Economy (March 8, 1969) / Arnold P. Johnson, President, Small Business Chambers of Commerce, moderator; Richard Lee Gaymon, owner, Morningside Market; Julius Hernandez, ex-Director, Pueblo Cooperative, Inc.; Sylvia Louise Jones, owner, Sylvia's Specialty Shop; Hope R. Stevens, Attorney-at-Law, Senior Partner, Stevens and Murray, Cyril Tyson, Deputy Administrator-Commissioner of the Human Resources Administration; John R. McCrary, broadcaster.

Harlem Youth: What Now? (March 15, 1969) / Herbie Miller, Urban League Storefront Academies, moderator; Ronald Rasdell, Harlem Street Academy; and a panel of Harlem street workers and young people.


At top: Harlem on My Mind Banner above Main Entrance, 1969. Image © The Metropolitan Museum of Art