Winter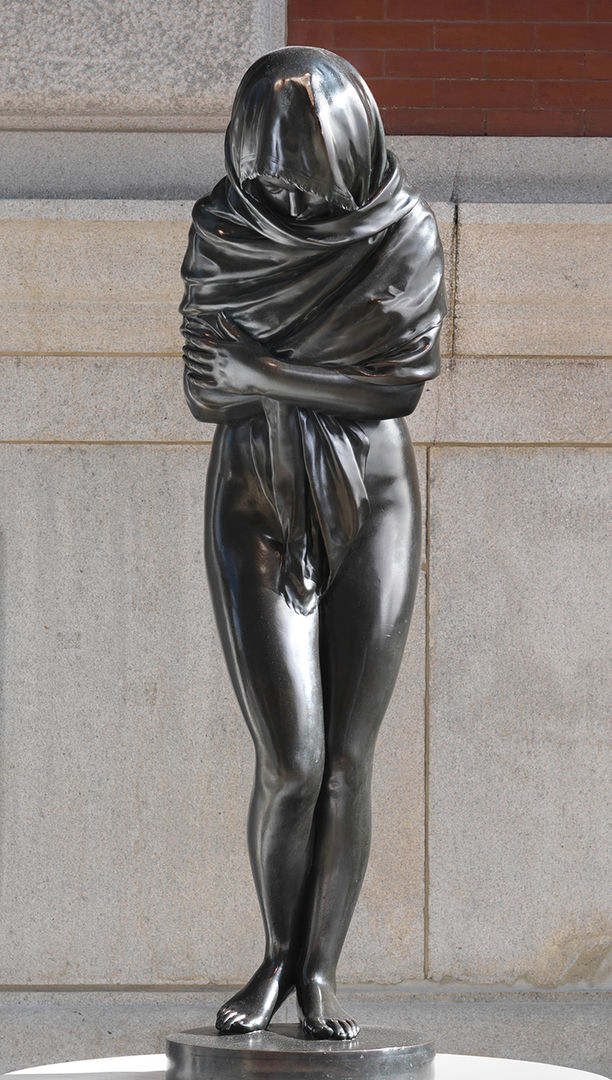 Jean Antoine Houdon (French, 1741–1828). Winter, 1787. Bronze. The Metropolitan Museum of Art, New York, Bequest of Kate Trubee Daison, 1962 (62.55).
Striving to preserve her body heat, a young woman huddles beneath her inadequate shawl with arms folded across her chest and legs drawn together. By showing the figure retracting into herself, Houdon conveys her chilled state while creating a contained form that veers toward abstraction and begs to be circled by the viewer. The sculptor abraded the bronze to give it a sleek, shimmering finish, as revealed by tool marks on the surface. Houdon's decision to portray winter as a partially clothed girl marked a radical departure from traditional representations of the season in the guise of an old man. Her lack of conventional accessories makes her identity ambiguous, opening up the daring possibility that she might be a seminaked girl rather than an allegorical figure.
---
"There is this combination of naturalism and abstraction that goes beyond human."
—Jim Draper, curator
---
"There is a system in the brain which responds to her shivering. We actually feel cold when we look at something like this."
—Eric Kandel, neuroscientist
---
"The feeling of Winter is shivering, cold, despair. I tried to find sounds on the cello that gave me that feeling."
—Joan Jeanrenaud, cellist and composer
---
All voices: Jim Draper, curator; Jackie Terrassa, educator; Eric Kandel, neuroscientist; Joan Jeanrenaud, cellist and composer
Transcript: Beauty and Belief (Video)