Figura de hipopótamo
Middle Kingdom
Meir, tumba de Senbi
On view at The Met Fifth Avenue in Gallery 136
Aunque un rebaño de hipopótamos podía pisotear las cosechas y destruirlas, los antiguos egipcios adoraban a esos animales y los consideraban criaturas benéficas de las aguas lodosas de las que se derivan todas las formas de la vida. La dualidad entre destrucción y creación imbuía las imágenes de hipopótamos de un poder mágico especial, por lo que se solían depositar en las tumbas. El hipopótamo del Museo fue apodado William por una familia de visitantes que relataron a la revista humorística Punch que tenían una reproducción en su casa, confesando que las expresiones faciales del animal les indicaban si aprobaba o rechazaba las decisiones de la familia.
#3355. Figura de hipopótamo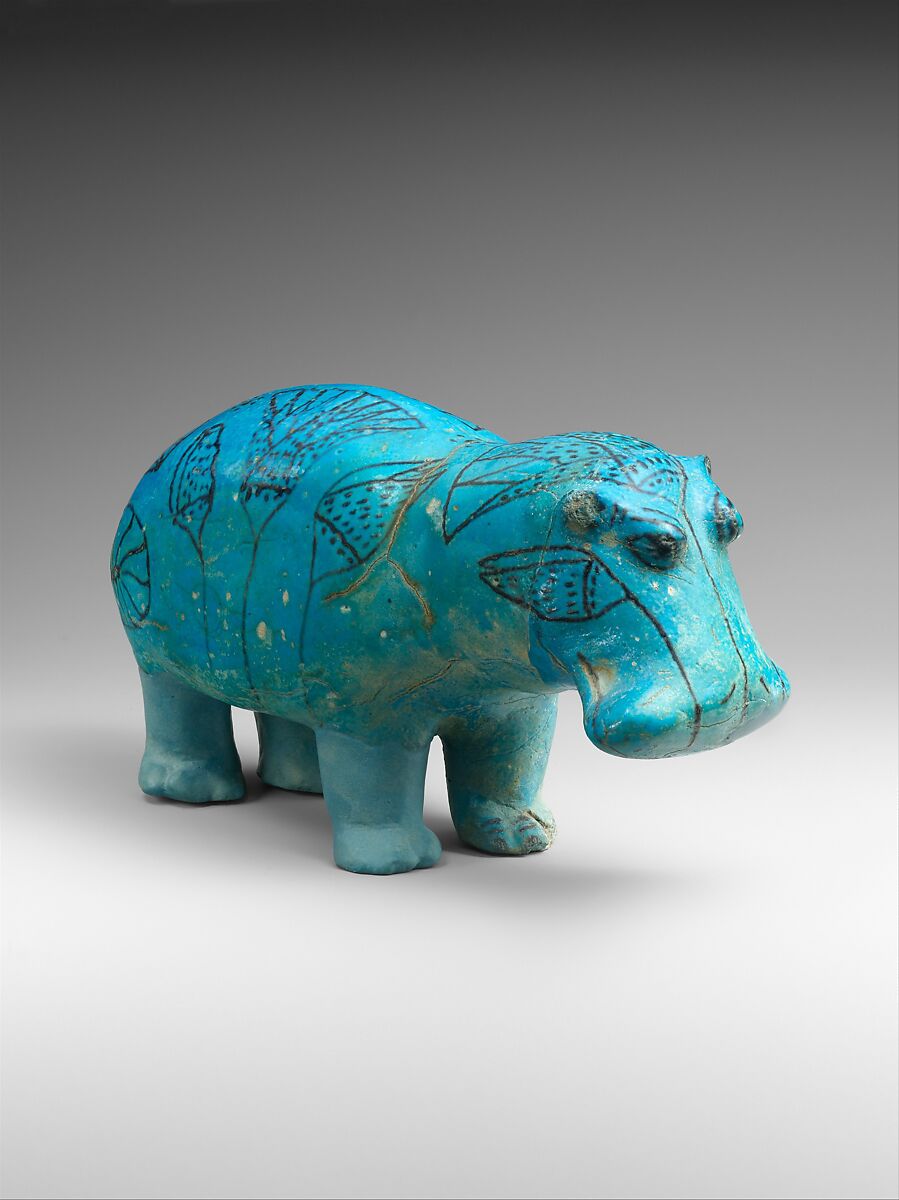 This artwork is meant to be viewed from right to left. Scroll left to view more.