The Met continues a longstanding holiday tradition with the presentation of its Christmas tree. The magnificently lit, twenty-foot blue spruce looms over a vivid eighteenth-century Neapolitan Nativity scene, surrounded by an abundant array of lifelike figures with silk-robed angels hovering above. The scene describes in detail the Mediterranean harbor town's multicultural population.
The installation is set in front of the eighteenth-century Spanish choir screen from the Cathedral of Valladolid in the Museum's Medieval Sculpture Hall.
Please note: There are no tree-lighting ceremonies scheduled this year.
The exhibit of the crèche is made possible by the Loretta Hines Howard Fund.
A slider containing 5 items.
Press the down key to skip to the last item.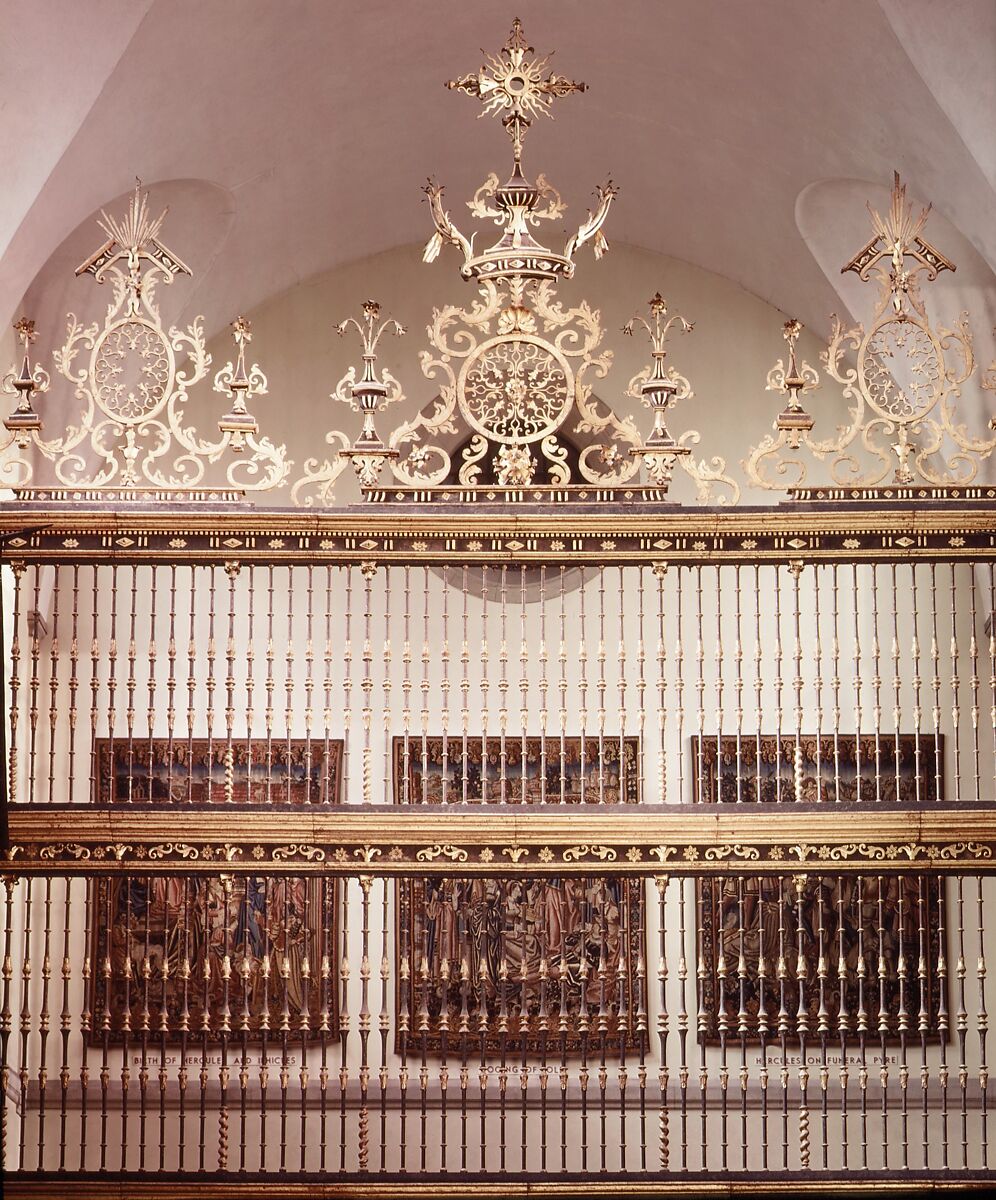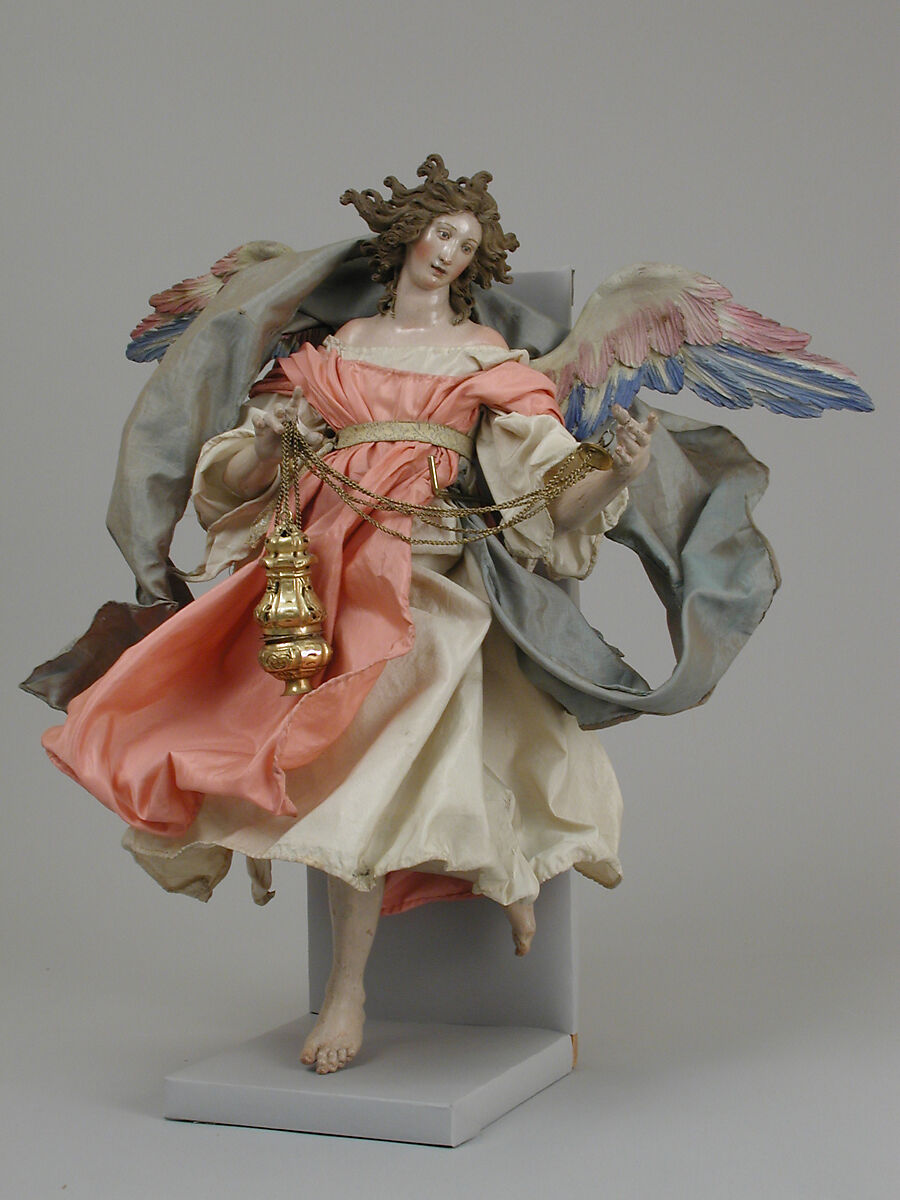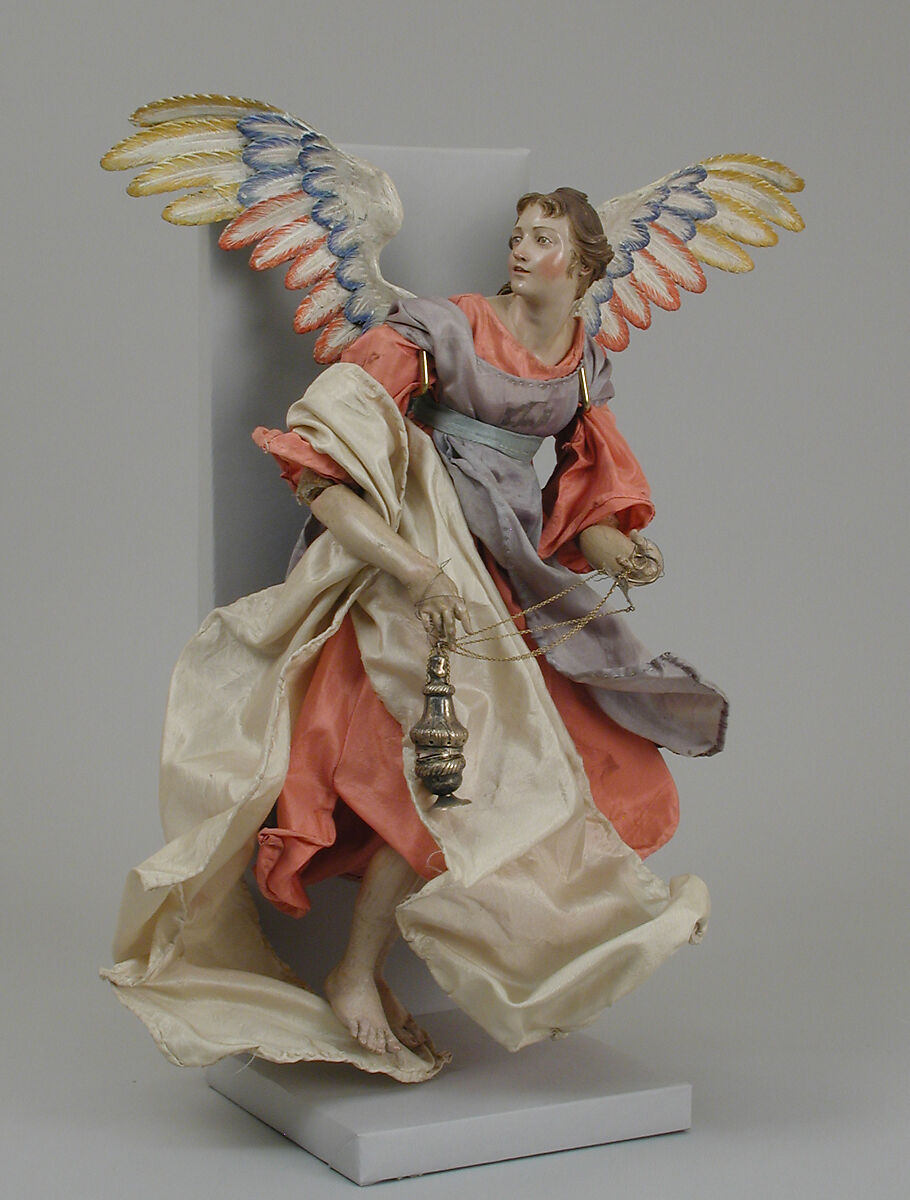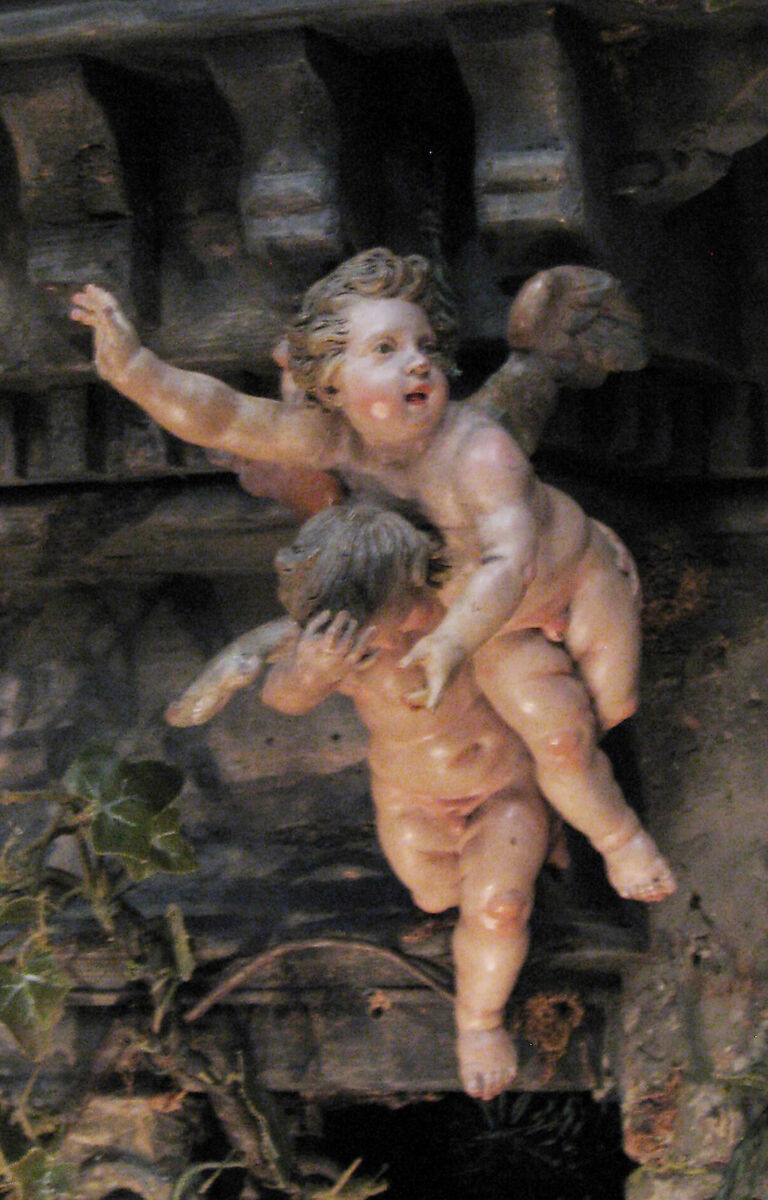 Marquee: Giuseppe Sanmartino (Italian, 1720–1793). Angel, second half 18th century. Polychromed terracotta head; wooden limbs and wings; body of wire wrapped in tow; various fabrics, H. 17 1/4 in. (43.8 cm). The Metropolitan Museum of Art, New York, Gift of Loretta Hines Howard, 1964 (64.164.8a–c)