Jean Honoré Fragonard (1732–1806)—one of the most forward-looking and inventive artists of the 18th century—was equally skilled in painting, drawing, and etching. Unlike many old masters for whom drawing was a preparatory tool, Fragonard explored the potential of chalk, ink, and wash to create sheets that were works of art in their own right. As displays of virtuosity and an imaginative spirit, his drawings have been prized highly from his own day to the present, and New York has long been a center for collecting these works.
This exhibition celebrates the artist's achievements as a master draftsman. Among the 100 works on paper on view, nearly half are from private collections, some of which are being shown publicly for the first time. A similar brio and inventiveness mark the artist's etchings, and examples of these are also featured in the selection. The exhibition provides a rare opportunity to see well-loved masterpieces alongside new discoveries and works that have long been out of the public eye.
#DrawingTriumphant
#MetonPaper100
---
Now at The Met Blog Series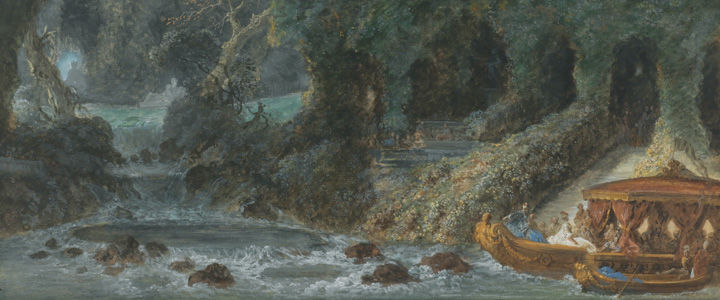 Explore Fragonard's approach to drawing and the works on display in this exhibition in a series of blog posts written by Perrin Stein and guest authors.
The exhibition is made possible by the Gail and Parker Gilbert Fund and the Diane W. and James E. Burke Fund.
The catalogue is made possible by the Drue E. Heinz Fund.