Thomas Cole (1801–1848) is recognized as one of the greatest American landscape painters. Born in Britain at the height of the Industrial Revolution, he was an economic migrant who arrived on American soil two centuries ago, in 1818. This exhibition is the first to present Cole as an international figure, whose repeated crossings of the Atlantic shaped his world view and artistic practice.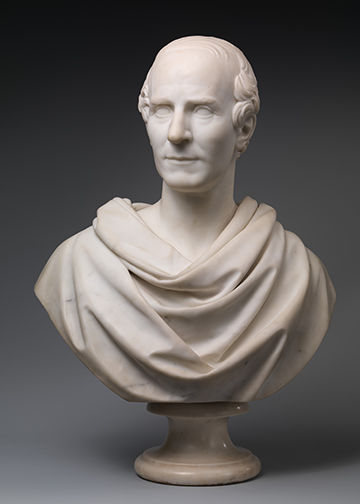 Cole's early depictions of New York's Hudson River Valley—and his embrace of pure wilderness as a novel subject for landscape art—introduced a bold, dramatic style to the United States. Encouraged by his initial success, he decided in 1829 to travel to the artistic capitals of Europe. In England, he studied museum collections and met the leading landscape painters of the age, including J. M. W. Turner and John Constable. In Italy, he enrolled in figure drawing classes and sketched Roman ruins in the Campagna. On view in the following galleries, together for the first time, are works that Cole produced and studied on his formative journey, including paintings by Turner, Constable, Claude Lorrain, and John Martin.
On his return to the United States, Cole executed his most ambitious paintings, The Course of Empire series (1834–36) and The Oxbow (1836). These works respond to his European experiences while also expressing his abiding passion for the American wilderness. Horrified by the effects of industrialization, Cole painted impassioned visual warnings to American citizens about the harsh ecological cost of unchecked development.
Cole's work established landscape painting as, what one critic called, "a national art" of the United States. His legacy is seen in the paintings of the next generation of American artists whom he mentored, notably Frederic Edwin Church and Asher Brown Durand, and continues to inspire artists today.
Henry Kirke Brown (American, 1814–1886). Thomas Cole, by 1850. Marble, 28 x 18 x 12 in. (71.1 x 45.7 x 30.5 cm). The Metropolitan Museum of Art, New York, Gift in memory of Jonathan Sturges by his children, 1895 (95.8.1)