Graduations and Recitals
The Museum offers its world-class performance venues for your organization's graduation ceremony or private recital.
The Grace Rainey Rogers Auditorium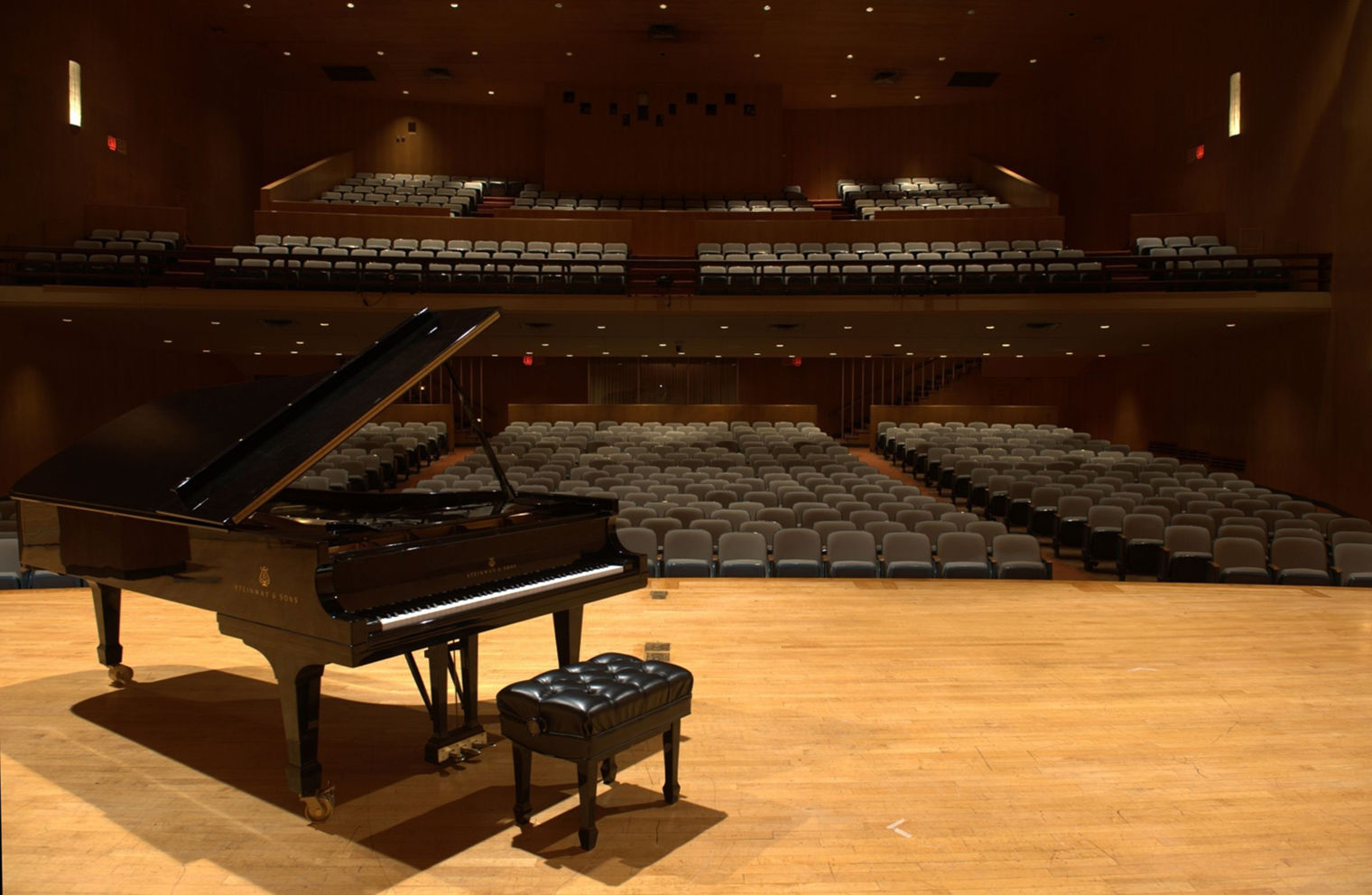 Opened in 1954 and updated with video projection, intelligent lighting, and state-of-the-art digital audio, the Museum's Grace Rainey Rogers Auditorium hosts dynamic meetings, lectures, film screenings, musical and dance performances, and concert operas. The 708-seat concert hall offers exceptional acoustics, and is home to MetLiveArts, the Museum's own innovative concert and lecture series featuring some of the world's most celebrated scholars and musicians.
View a slideshow of images of this space.
Eligibility for Rental: eligible nonprofit organizations and Corporate Patrons
Availability:
Monday through Thursday, 9 am to 5:30 pm (before and during Museum hours)
Monday through Thursday, starting at 6:30 pm (after Museum hours)
Friday and Saturday, starting at 10:30 am
Alternate hours on a case-by-case basis
Capacity: 708 guests (460 on the orchestra level, 248 on the balcony level)
Media Specifications: wireless internet access, built-in projection screen, digital audio consoles, intelligent lighting console, 10,000-lumen video projector, 16mm and 35mm film projectors, nine-foot Steinway concert grand piano
Ideal Event Types for This Venue:
For further information, contact Auditorium@metmuseum.org.
Bonnie J. Sacerdote Lecture Hall—Ruth and Harold D. Uris Center for Education
This lecture hall is designed specifically for receptions, lectures, and conference events. Five adjacent smaller spaces are suitable for break-out events and workshops (Art Study Room, Carroll Classroom, North Classroom, Seminar Room, and Studio).
View a slideshow of images of this space.
Eligibility for Rental: eligible nonprofit organizations, educational institutions, and Corporate Patrons at all levels
Availability: Monday through Thursday, 10 am to 5 pm, and Friday 10 am to 9 pm (during the Museum's public hours)
Capacity:
Auditorium: 125 guests
Boardroom: 30 guests
Chairs in semicircle: 80 guests
Classroom: 50 guests
Reception: 133 guests
Square: 50 guests
U-shape: 40 guests
Workshop: 64 guests
Media Specifications:
Wireless internet access is available. This room is equipped with an electronic front-projection screen.
A permanently installed Panasonic DLP projector can display at a 4:3 or 16:9 aspect ratio. The projector can accommodate all popular display resolutions on Mac or PC computers. Windows PC computers, DVD players, Blu-ray disc players, and slide projectors are available for use in this space; 16mm film can also be projected. The room is equipped with wired and wireless microphones and ceiling-mounted speakers.
A state-of-the art "smart" podium is also available. All laptops, tablets, and USB flash drives can be connected at and projected from the podium. Media staff can supply many types of laptop and tablet connectors, but not all; check with our staff prior to your program to ensure that we have the connecting cable or adapter for your laptop or tablet. If we do not, you must supply a compatible VGA adapter.
Ideal Event Types for This Venue:
If you are interested in renting this space, please complete the Uris Center rental inquiry form (PDF) and submit as an email attachment to UrisCenter@metmuseum.org. We will contact you to discuss event details and arrange for a site visit and consultation. For further information, contact 212-650-2229 or UrisCenter@metmuseum.org.