Ancient Mesopotamia—Literacy, Now and Then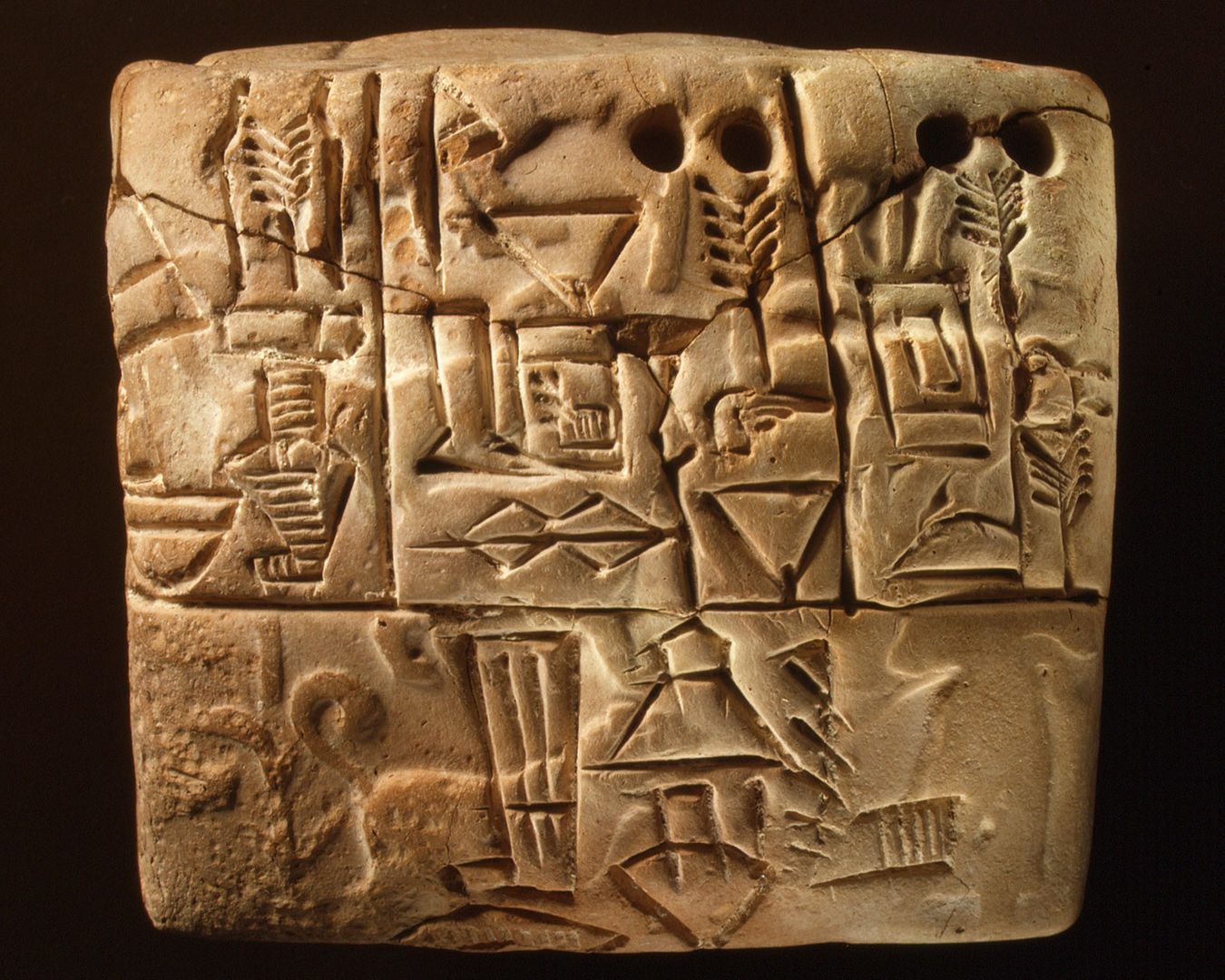 Collection Area: Ancient Near Eastern Art
Subject Areas: English Language Arts, Visual Arts, World History
Grades: High School
Topics/Themes: Art and Writing, Art as a Primary Resource
---
Goals
Students will be able to:
analyze a written argument;
use visual evidence to make inferences; and
compare ancient cultural achievements to contemporary cultural achievements.
---
National Learning Standards
English Language Arts
NL-ENG.K-12.4 Communication Skills
Visual Arts
NA-VA.K-12.4 Understanding the Visual Arts in Relation to History and Cultures
World History
NSS-WH.5-12.2 Era 2: Early Civilizations and the Emergence of Pastoral Peoples, 4000–1000 B.C.
---
Common Core State Standards
English Language Arts
CCSS.ELA-Literacy.CCRA.R.1 Read closely to determine what the text says explicitly and to make logical inferences from it; cite specific textual evidence when writing or speaking to support conclusions drawn from the text.
CCSS.ELA-Literacy.CCRA.R.7 Integrate and evaluate content presented in diverse media and formats, including visually and quantitatively, as well as in words.
CCSS.ELA-Literacy.CCRA.W.2 Write informative/explanatory texts to examine and convey complex ideas and information clearly and accurately through the effective selection, organization, and analysis of content.
---
Questions for Viewing
Take a moment to look closely. Describe what you see.
What do the forms inscribed on the surface remind you of? Why?
Describe the arrangement of the forms. What might they indicate or suggest?
What function might this object have? What visual evidence supports your inference?
Read the essay "Art of the First Cities in the Third Millennium B.C." What does it add to your understanding of this work of art? What new questions do you have?
---
Activity
Activity Setting: Classroom
Materials: Class set of "Art of the First Cities in the Third Millennium B.C.," object description, pens or pencils, smartphone or tablet (or image)
Subject Areas: English Language Arts, Visual Arts, World History
Duration: 45–60 minutes
In the first sentence of the essay "Art of the First Cities in the Third Millennium B.C.," the authors claim, "The roots of our own urban civilization lie in the remarkable developments that took place in the third millennium B.C." Cite details from the text that support this claim. Building on your reading, compare and contrast a cuneiform tablet with a smartphone or digital tablet. Write a short essay, inspired by this juxtaposition, comparing and contrasting aspects of our own urban civilization with the cultural achievements of ancient Mesopotamia. Support your response with evidence from both the reading and the featured object.
---
Resources
Benzel, Kim, Sarah B. Graff, Yelena Rakic, and Edith W. Watts. Art of the Ancient Near East: A Resource for Educators. New York: The Metropolitan Museum of Art, 2010. Download the resource (PDF).
Department of Ancient Near Eastern Art. "Art of the First Cities in the Third Millennium B.C." In Heilbrunn Timeline of Art History. New York: The Metropolitan Museum of Art, 2000–. (October 2004)
Cuneiform tablet: administrative account of barley distribution with cylinder seal impression of a male figure, hunting dogs, and boars, 3100–2900 B.C. Clay, 2.17 x 2.36 x 1.63 in. (5.5 x 6 x 4.15 cm). The Metropolitan Museum of Art, New York, Purchase, Raymond and Beverly Sackler Gift, 1988 (1988.433.1)
---
Objects in the Museum's Collection Related to this Lesson
Cuneiform tablet: administrative account concerning the distribution of barley and emmer, ca. 3100–2900 B.C. Clay, 2.44 x 1.85 x .65 in. (6.2 x 4.7 x 1.65 cm). The Metropolitan Museum of Art, New York, Purchase, Raymond and Beverly Sackler Gift, 1988 (1988.433.2)
Cuneiform tablet: administrative account with entries concerning malt and barley groats, ca. 3100–2900 B.C. Clay, 2.68 x 1.77 x .63 in. (6.8 x 4.5 x 1.6 cm). The Metropolitan Museum of Art, New York, Purchase, Raymond and Beverly Sackler Gift, 1988 (1988.433.1)
---
Author: Adapted from a lesson by Clare Hagan (DeWitt Clinton High School, 2013)