Kids & Families
The Met has so much to offer kids and their families. Have fun together in the Museum and online!
---
#MetKids is a digital feature made for, with, and by kids! Discover fun facts about works of art, hop in our time machine, watch behind-the-scenes videos, and get ideas for your own creative projects. Check out the #MetKids blog for news and to discover what you can learn from the Museum's young visitors from around the world.
---
Look, learn, and create together during fun, interactive programs for kids of all ages and their parents/caregivers.
---
Maps and Guides for Kids & Families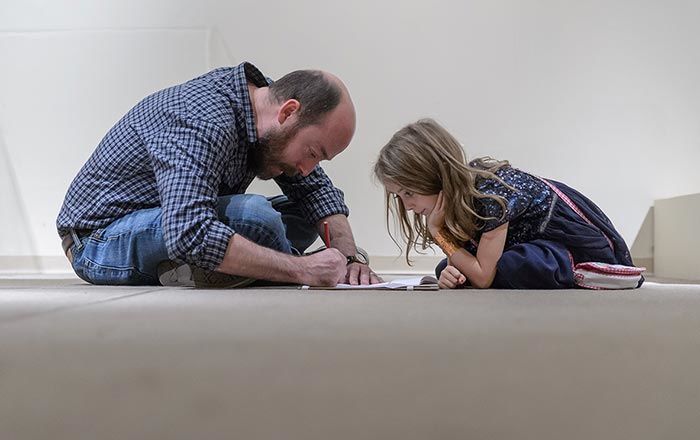 Set out on an adventure with a family guide. Hunt for details, uncover stories, and use your imagination to travel the world at The Met. Download a guide before your visit, or pick one up for free at the Information Desks.
How well do you know The Met? To find out, download our kid-friendly map or pick it up at the Information Desks for tips and ideas for your visit.
---
Resources for Kids & Families