Making The Met, 1870–2020
We started with no art, staff, or building. How did we get here?
150 years of transformation, and counting.
Making The Met, 1870–2020
In 1866, a group of civic leaders, businessmen, and artists banded together to establish an art museum for New York City. They began with a grand idea: that providing access to art could bring inspiration to all. One hundred fifty years later, The Met is home to over 1.5 million works of art from around the world, spanning 5,000 years of human creativity. How did we get here?

We've raided the archives so you can explore that transformation from behind-the-scenes. Keep scrolling to read stories, discover photographs, watch videos, and peek into the secret lives of artworks from the Museum's first 150 years. You'll leave with an introduction to the exhibition Making The Met, 1870–2020, and a chance to reflect with us on the power of art in our lives.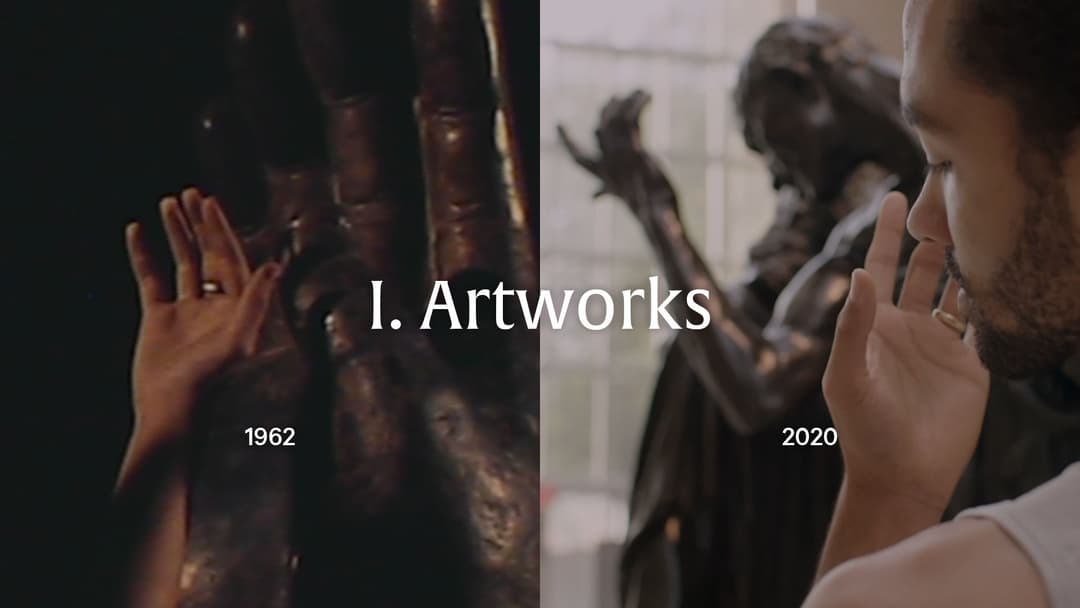 Every artwork tells a bigger story
Many works at The Met reflect seismic shifts in what's considered art, and why. Are photographs art? Or live performances with musical instruments? Is display significant? Asking questions about taste, materials, meaning, and more invites conversations that challenge fixed perspectives and traditions.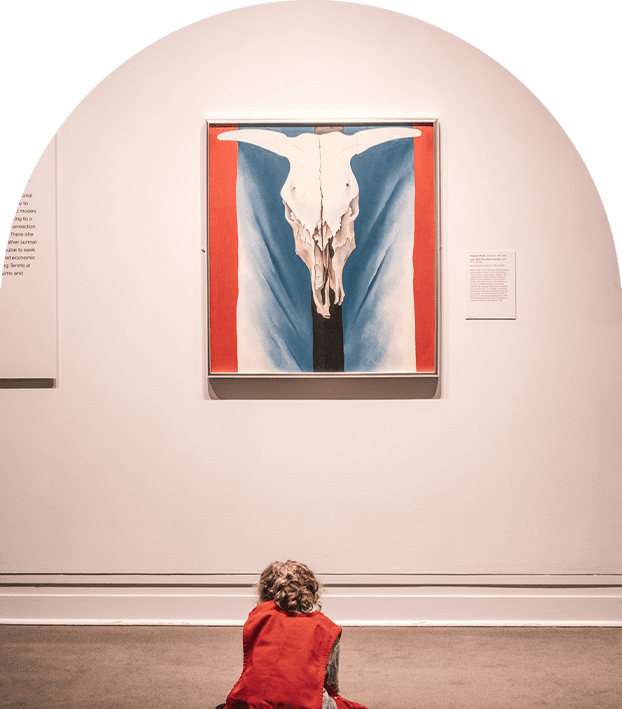 The secret lives of artworks
Artworks enter The Met collection in a variety of conditions. The passage of time takes its toll, but sometimes there's more to their hidden odysseys. Read on to discover how they divulge their secrets to Met conservators who keep them safe for future generations.
Every artwork needs a hero(ine)
How does art get here? Thanks to advocates and pioneers, in and out of the spotlight. Take Edith Standen (beside the knight in shining armor), a member of the Monuments Men who rescued and restituted artworks stolen by the Nazis. After World War II, she became The Met's tapestry curator. Now come meet more of the Museum's art champions …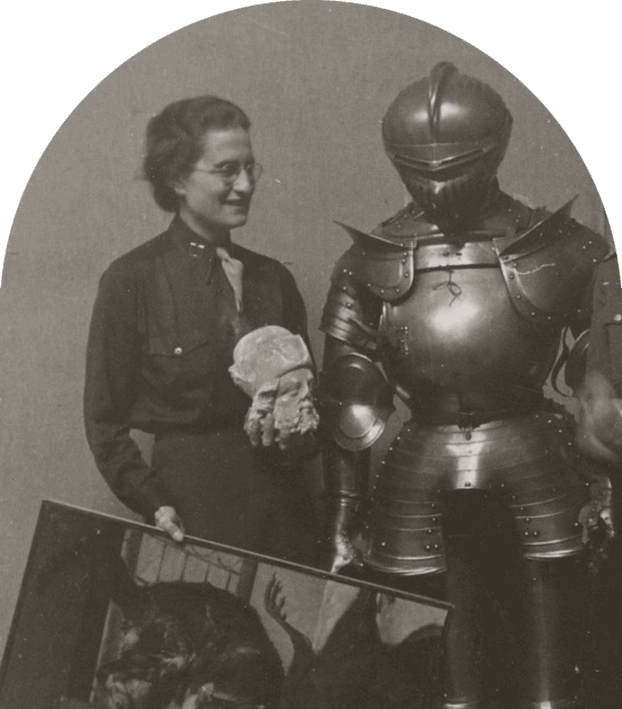 There still is a need for people to understand that a museum, and a big mainstream museum, is a place where they can find a home and find a voice.
— Lowery Stokes Sims, Curator
Building an evolving portal to the world's art
Got your ten thousand steps in? The building has expanded in tandem with The Met's evolving approaches to collecting and displaying art from around the world. Around the Centennial, we built new wings to house non-Western and modern art. Today, artworks from ever more diverse cultures fill over two million square feet of gallery space.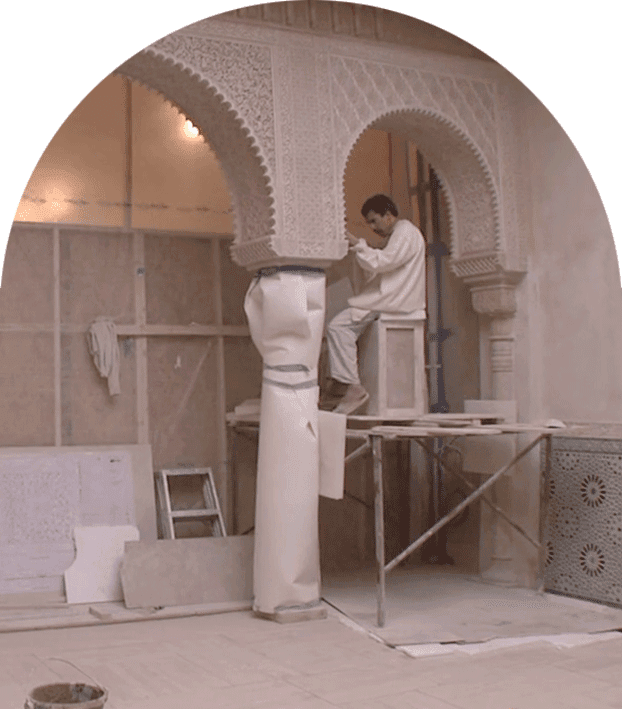 There is not just one history of the development of cultures in the world. There are many different intersecting histories.
— Max Hollein, Director
The museum, it doesn't seem like it has an end. It just continues.
—Ray Cusie, long-time employee and artist
Now that you've gotten a peek of our story, come explore the exhibition in-person.
Making The Met, 1870–2020 welcomes you to consider the people, ideas, and guiding principles that brought the Museum where it is today. Over 150 years, the Museum has evolved alongside changing views on art and world cultures. Today, we celebrate the multiplicity of perspectives that can expand our understanding and appreciation of art from all times and places.
Myriad stories remind us that the history of The Met encompasses not just art and the Museum's physical boundaries and spaces, but also our place in the larger history of New York, our country, and the world.
Audio Guide:
Stream the Audio Guide, narrated by Steve Martin, to hear more from the people—artists, curators, donors, and others—who have shaped and witnessed The Met's transformation from 1870 through 2020.
Exhibition Details
Dates

August 29, 2020 – January 3, 2021

The Met Fifth Avenue

1000 5th Ave, New York City
Buy tickets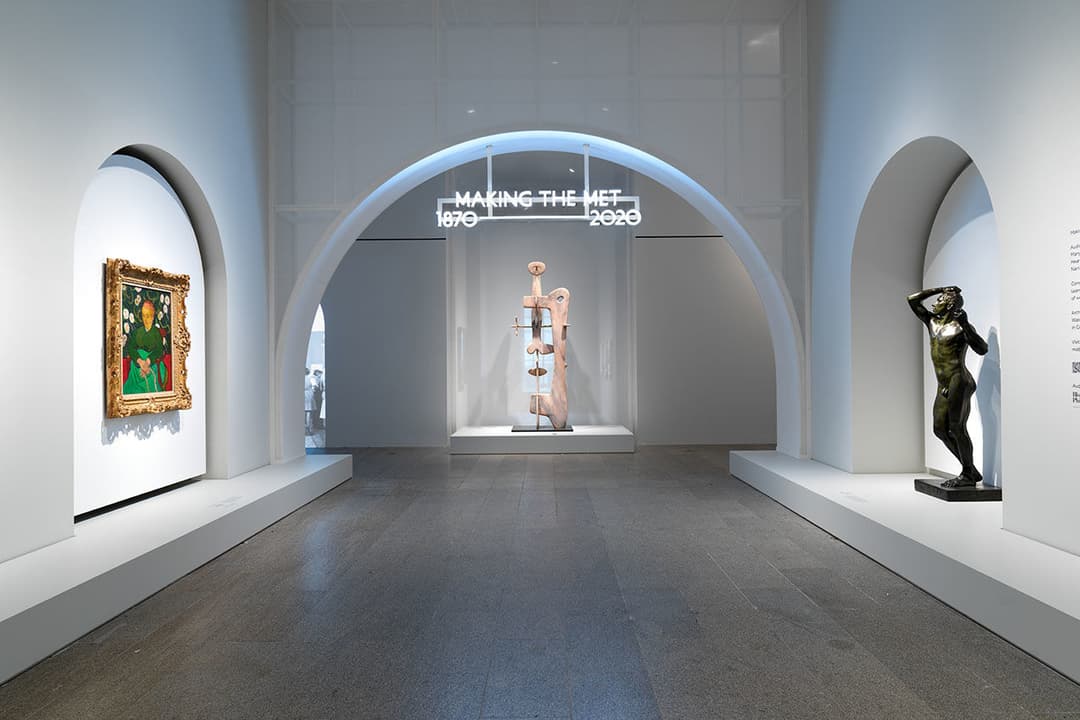 Credits
The Primer is made possible by

Supported by

and the Director's Fund.
The exhibition Making The Met, 1870–2020 is made possible by the Iris & B. Gerald Cantor Foundation.
Lead corporate sponsorship is provided by

© 2020 The Metropolitan Museum of Art