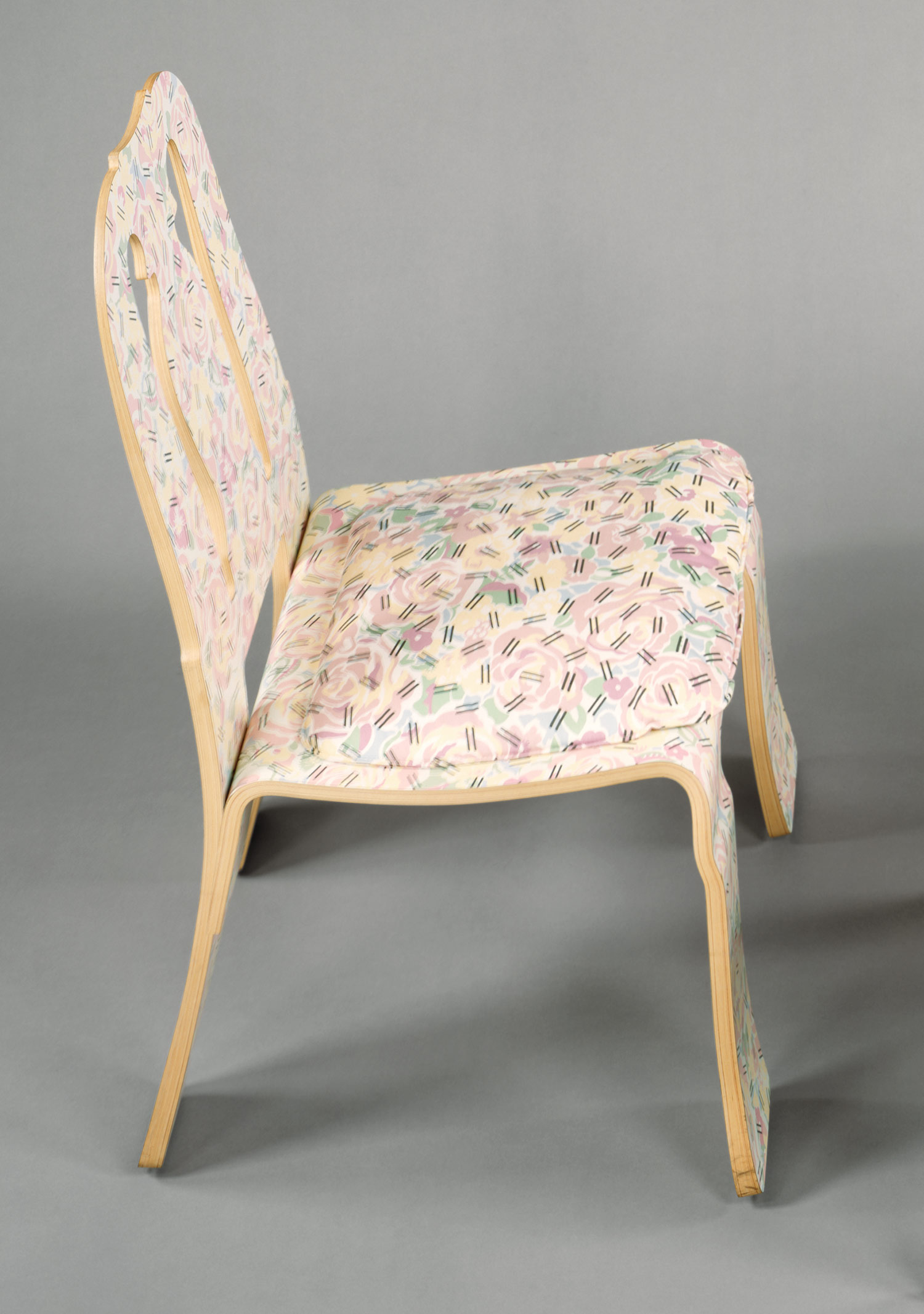 ---
"Queen Anne" side chair, 1984
Robert Venturi (American, born 1925); Manufacturer: Knoll International, Inc.
Molded plywood and laminated finish; H. 38 1/2 in. (97.6 cm), W. 26 1/2 in. (67.3 cm), D. 23 1/2 in. (59.7 cm)
Gift of Knoll International Inc., 1985 (1985.113.1)
© Knoll, Inc.

From the late 1970s through the '80s, many architects and designers, reacting against the dictates of modernism, looked to Neoclassical forms and materials for inspiration. Visual references derived from art and architecture superseded functionalism. Overt historical references and decoration transformed architecture, furniture, tabletop accessories, and jewelry into objects of fantasy. Well-known architects Robert Venturi, Michael Graves, and others accepted commissions to design products for such diverse international companies as Knoll, Alessi, and Formica.
Over a period of more than five years, beginning in the late 1970s, Robert Venturi designed his first furniture line. Knoll International initially asked for three seating types, to which Venturi added six more chairs, three tables, and a sofa. The collection included a variety of major historical furniture styles—Chippendale, Queen Anne, Empire, Hepplewhite, Sheraton, Biedermeier, Gothic Revival, Art Nouveau, and Art Deco.
Related