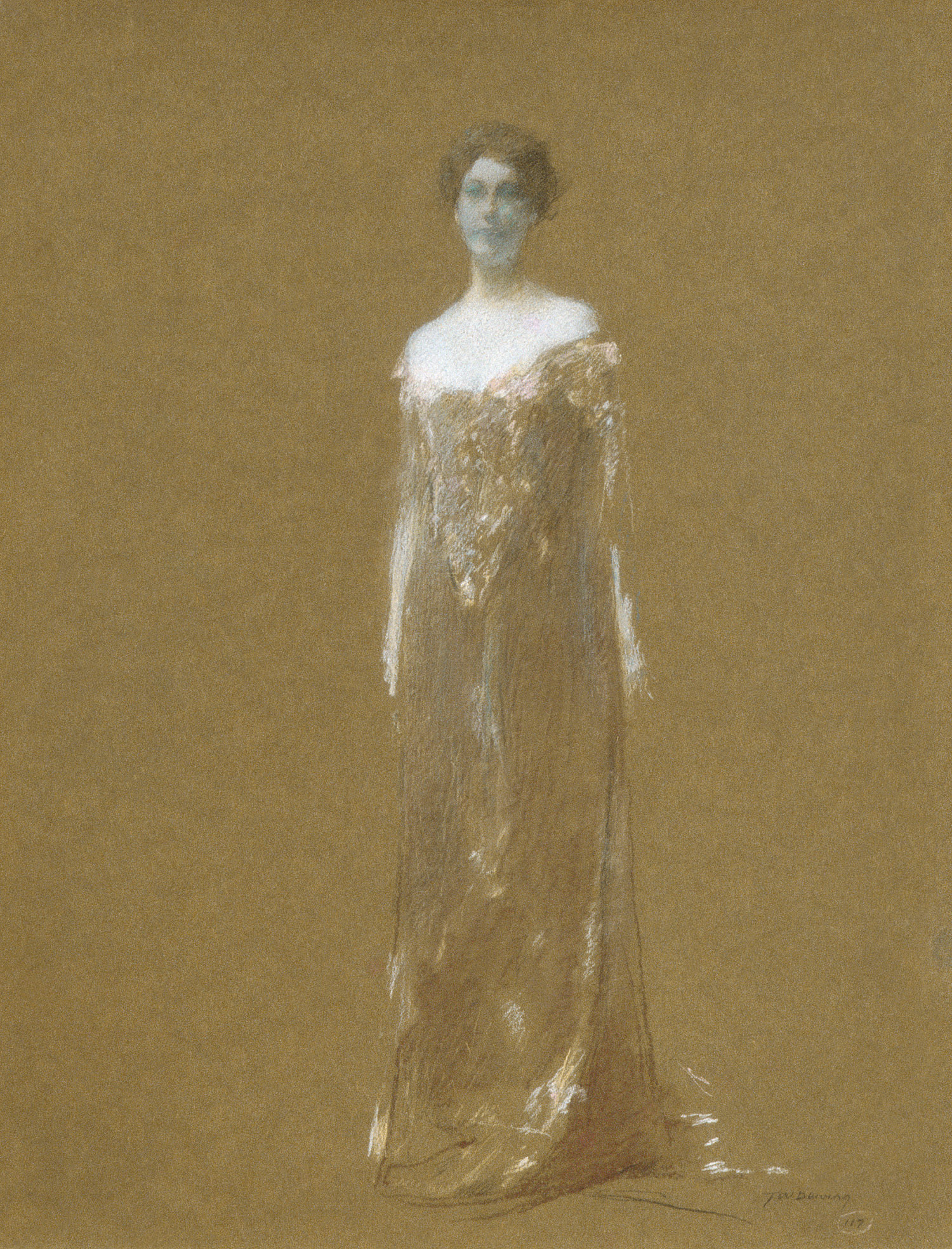 ---
The Evening Dress, before 1926
Thomas Wilmer Dewing (American, 1851–1938)
Pastel on brown paper cardboard; 14 1/4 x 11 in. (36.2 x 27.9 cm) (sight)
George A. Hearn Fund, 1966 (66.157)

Like many of his contemporaries, Dewing often depicted idealized women, but he invented the refined feminine type depicted in this drawing. In 1902, critic Sadakichi Hartmann wrote that Dewing aimed "to represent beautiful ladies, mostly mature women of thirty … [who] seem to possess large fortunes and no inclination for any professional work. …They all have a dream-like tendency, and though absolutely modern, are something quite different from what we generally understand by modern women."
Related