Eagle Head, Manchester, Massachusetts (High Tide)
Winslow Homer American

On view at The Met Fifth Avenue in Gallery 767
In the years after the Civil War, Homer often explored women's new roles in society, especially their access to leisure. This representation of a quintessentially modern subject—women at the beach—confounded critics when it was first exhibited, in New York in 1870. Emerging after a swim, the woman at center wrings out her heavy bathing clothes and hair, as a small dog appears startled by the dripping water. Some viewers focused on issues of decorum and class, criticizing the women's state of undress—even though they are wearing typical bathing costumes of the era—and one described them as "exceedingly red-legged and ungainly." A disquieting sense of voyeurism and mystery imbues the scene, amplified by the strong light and strange shadows, suggesting deeper meanings below the surface.
#4365. Winslow Homer: Crosscurrents. Eagle Head, Manchester, Massachusetts (High Tide)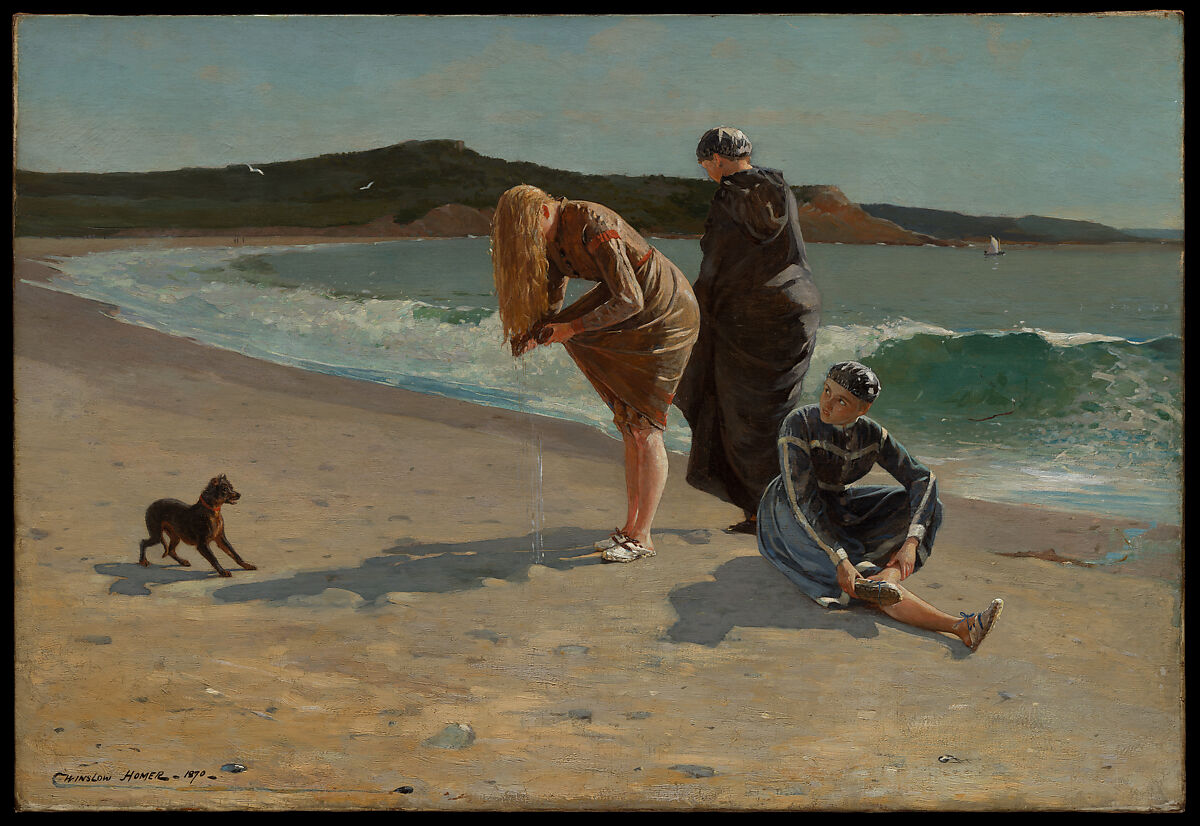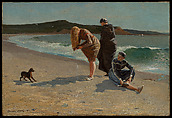 This artwork is meant to be viewed from right to left. Scroll left to view more.