Osage Warrior
Charles Balthazar Julien Févret de Saint-Mémin French

Not on view
Between 1803 and 1810 Saint-Mémin worked in the United States, producing hundreds of portraits of political leaders and élite society. In Washington, D.C., he met members of three delegations of Plains Indians who visited the capital between 1804 and 1807 at President Thomas Jefferson's invitation, following the acquisition of their land through the Louisiana Purchase of 1803. Saint-Mémin made fifteen depictions of men from several tribes during these visits.

"Osage Warrior" is based on a drawing that Saint-Mémin made with a physionotrace, a device that mechanically reproduced an outline of a sitter's profile. The artist then transferred the image to this sheet and painted it in watercolor, rendering his subject's individualized facial features with delicate stippling and cross-hatching. The warrior wears beaded wampum ear-drops and silver ear rim bands, and his scalp is shaved except for a dyed lock of hair.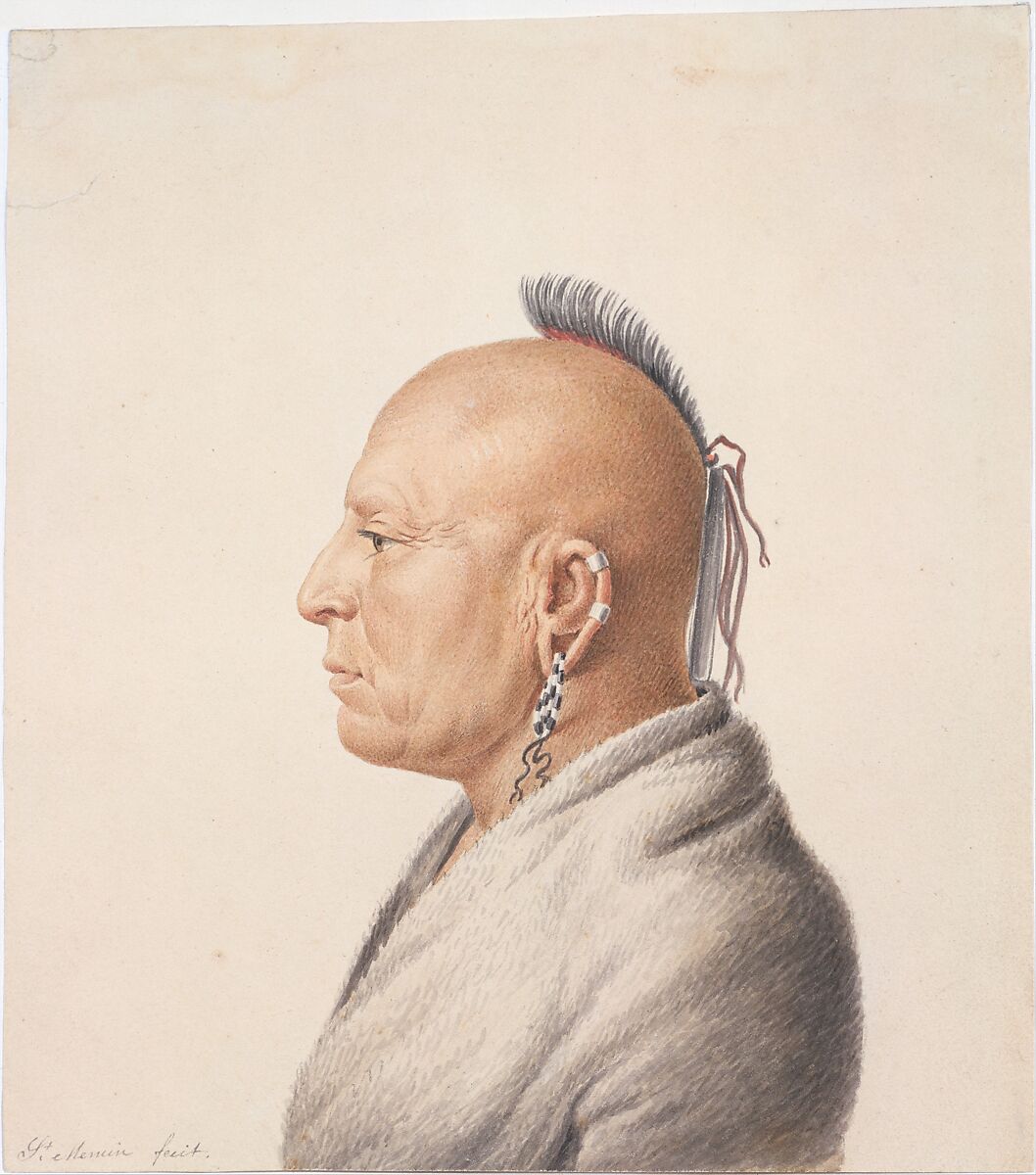 This artwork is meant to be viewed from right to left. Scroll left to view more.