Marble statue of a youthful Hercules
On view at The Met Fifth Avenue in Gallery 162
Restorations made during the early 17th century: head and neck, right arm below the shoulder, left arm and shoulder, right leg below the knee, left leg, tree trunk, club, plinth.

This statue was part of the collection of antiquities acquired in Rome by the Marchese Vincenzo Giustiniani during the first third of the seventeenth century. It must have been made as one of a pair with the over-life-sized statue of a bearded Hercules displayed across the courtyard. Both may have been excavated in the remains of public baths originally constructed under the emperor Nero in A.D. 62, which were located in the vicinity of the Pantheon.
#1283. Marble statue of a youthful Hercules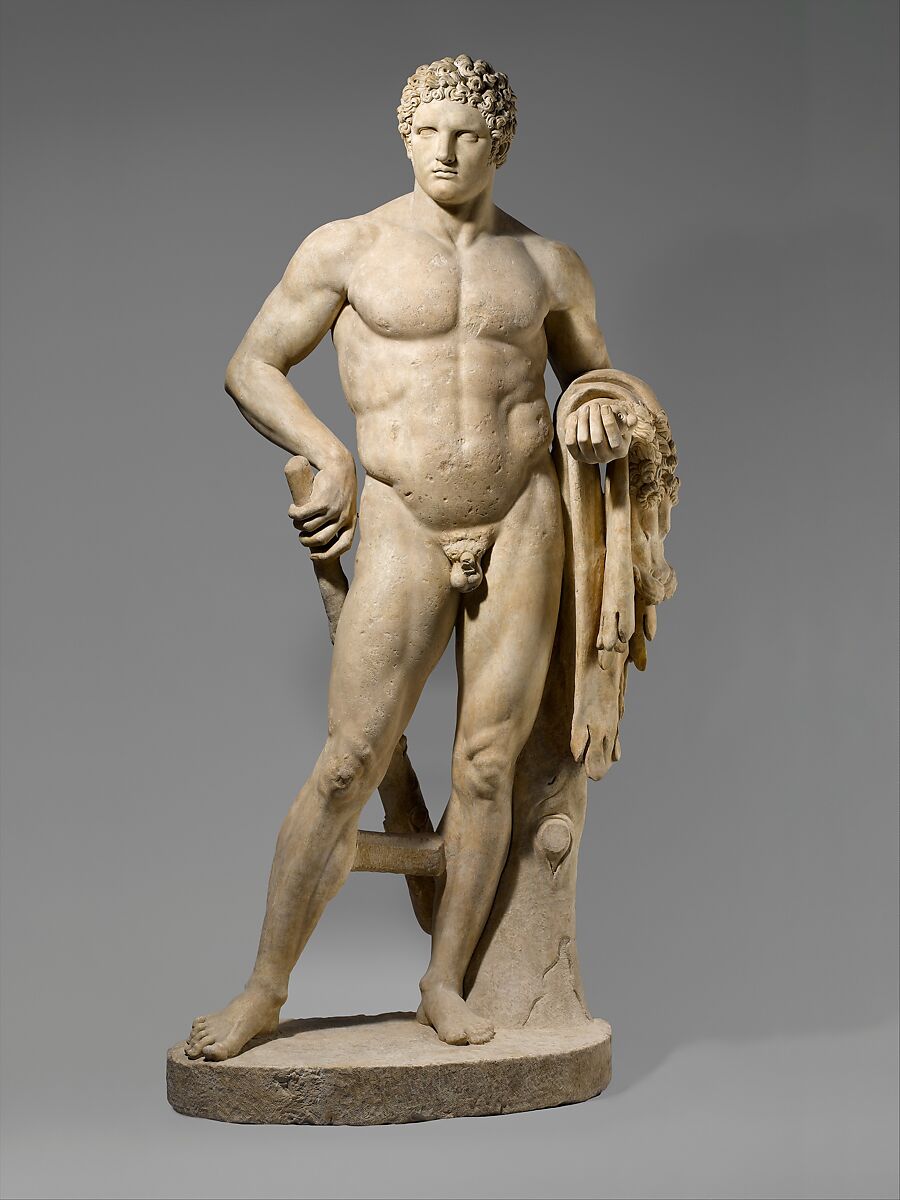 This artwork is meant to be viewed from right to left. Scroll left to view more.