Annunciation in an Initial M
Maestro Daddesco Italian

Not on view
The initial M illustrates an antiphon for the Feast of the Annunciation (March 25): Missus est Gabriel Angelus ad Mariam Virginem ("The Angel Gabriel was sent to the Virgin Mary").
In this initial, the illuminator used the form of the letter M to divide and frame the figures of the Virgin and the angel Gabriel, kneeling before her. The wood floor, rendered with a spiraling grain pattern, suggests that the setting is a domestic interior. This cutting may be an early work by the anonymous painter and illuminator known as the Maestro Daddesco, who was either a contemporary or a follower of the Florentine artist Bernardo Daddi and was a major figure in Florentine illumination during the first half of the fourteenth century.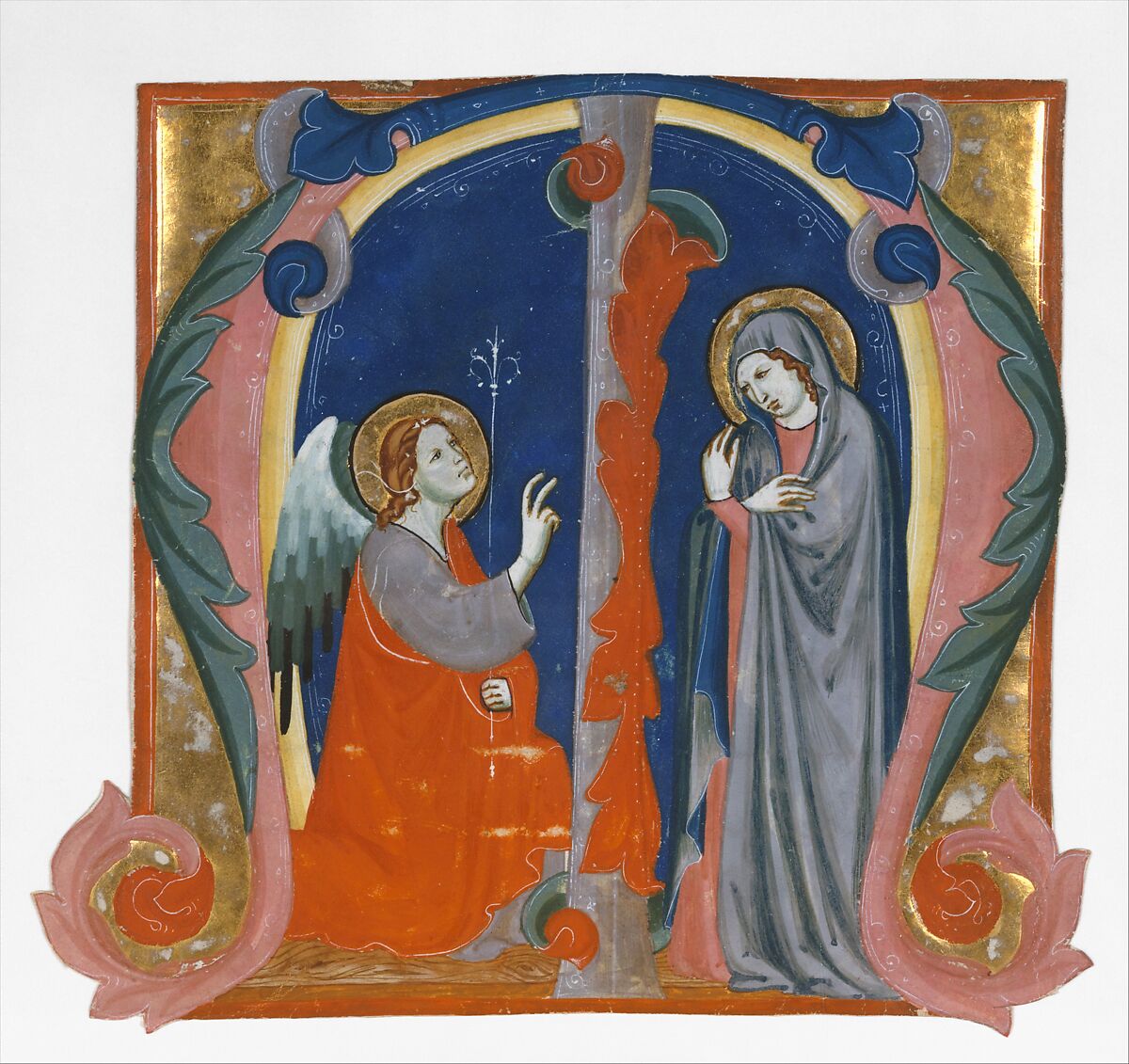 This artwork is meant to be viewed from right to left. Scroll left to view more.