Apron
Not on view
This object is from the collection of Natalia de Shabelsky (1841-1905), a Russian noblewoman compelled to preserve what she perceived as the vanishing folk art traditions of her native country. Traveling extensively throughout Great Russia, she collected many fine examples of textile art of the wealthy peasant class. From the 1870s until moving to France in 1902, Shabelsky amassed a large collection of intricately embroidered hand-woven household textiles and opulent festival garments with rich decoration and elaborate motifs. The Brooklyn Museum holdings include many fine examples including the majority of the garments. Portions of Shabelsky's collection are also housed at the Museum of Fine Arts, Boston, the Cleveland Art Museum, and the Russian Museum of Ethnography in St. Petersburg.

Depictions of the goddess are common in Russian embroidery, traditionally associated with fertility. Birds are associated with goddess worship for their proximity to divine beings through their home in the sky. A smaller daughter or minor goddess often accompanies the great goddess in embroideries intended to represent reproductive fertility. This language of visual motifs originated in Pagan times and continued to be used in embroidery after the Christianization of Russia. Later depictions of the goddess are very stylized, resembling a plant or tree of life, as in this example.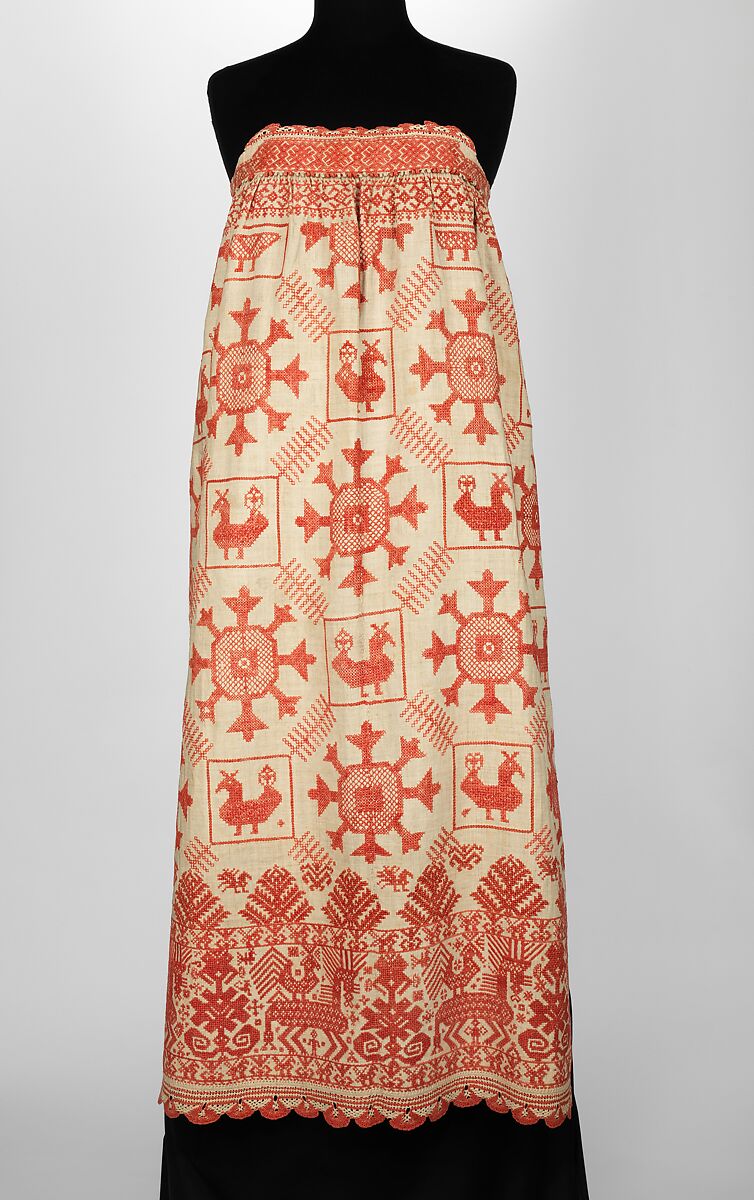 This artwork is meant to be viewed from right to left. Scroll left to view more.