Ebenezer Storer II
John Singleton Copley American

Not on view
John Singleton Copley produced at least fifty-five pastel portraits before he left America for England in 1774, a rare achievement for a colonial painter in such a costly, rare, and painstaking medium. Among the clients willing to trust Copley with renderings other than in oil was the Storer family of Boston. In 1767, Copley drew portraits of Ebenezer and Mary Storer, their daughter, Mary (Mrs. Edward Green), and their son, Ebenezer Jr., and his wife, Elizabeth. All five portraits are now in the Museum.
Copley took full advantage of the brilliance afforded by pastel crayons to re-create Ebenezer Storer's figured silk damask banyan, the soft pile of his velvet turban, and the stubble on his sideburns and cheeks. He had ordered a full array of the crayons from the great Swiss master Jean-étienne Liotard, but had never seen a work in the medium, making his accomplishment all the more astonishing.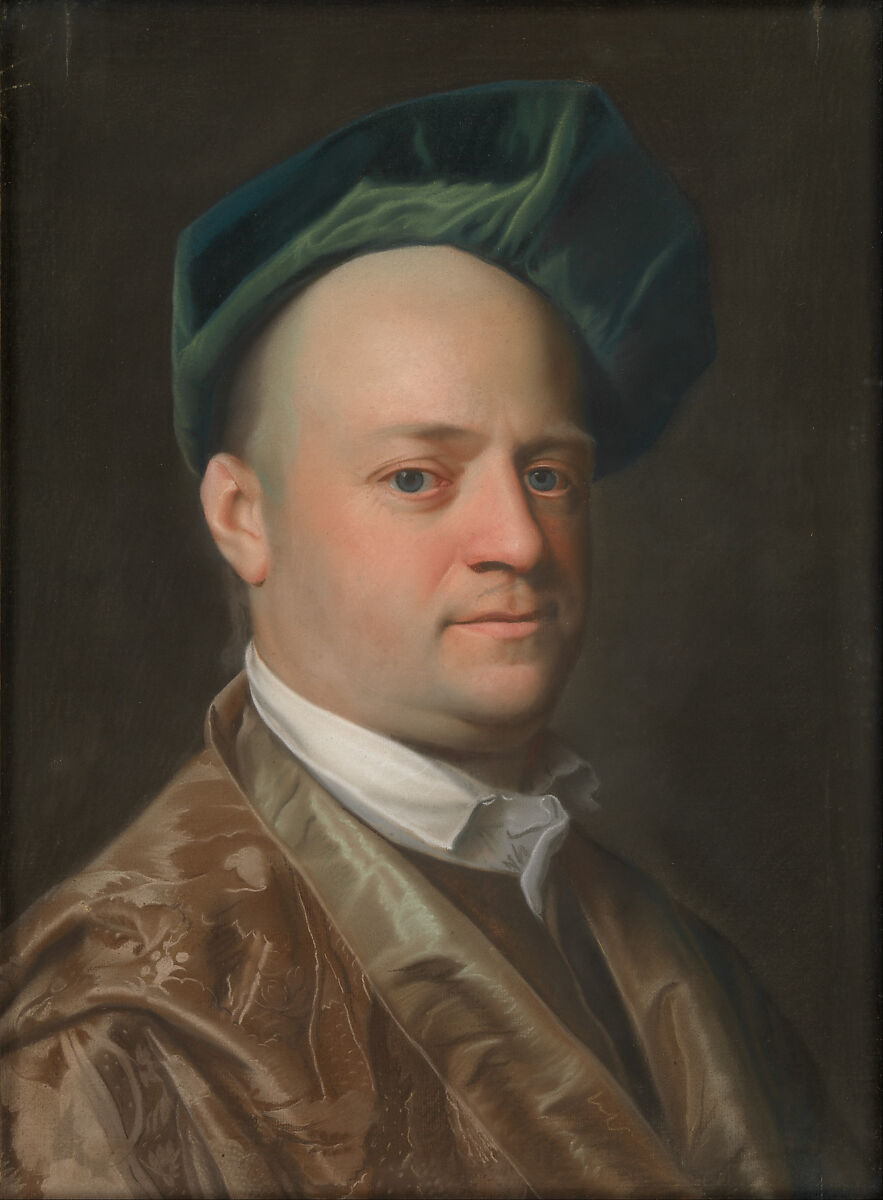 This artwork is meant to be viewed from right to left. Scroll left to view more.