Pair of candelabra
Antoine-Louis Barye French

On view at The Met Fifth Avenue in Gallery 554
Each candelabrum depicts the Three Graces standing with interlocked arms above the candle arms, and on the shaft are three Renaissance-style monsters over three goddesses seated at the base, representing Juno with her scepter and peacock, Minerva, and Venus. Originally planned to light Barye's bronze figure group, Roger and Angelica on the Hippogriff (Corcoran Gallery of Art, Washington, D.C.), based on a story from Ludovico Ariosto's Orlando Furioso (1532), the candelabra were made for the duc d'Orléans, the youngest son of King Louis-Philippe. Although first modeled in 1840, this model, titled "Candélabra á neuf lumières, décoré de six figures, mascarons et chimères," was recast and offered for 1,400 francs at the 1865 Exposition Universelle in Paris.

The Romantic French sculptor, painter, and printmaker Antoine-Louis Barye, born in Paris in 1796, was the son of a Lyonnais goldsmith. Following in his father's profession, he worked in the workshop of Martin-Guillaume Biennais, goldsmith to Napoleon. Later, as a student at the école des Beaux-Arts in Paris (1818–23), Barye became known for his naturalistic works depicting animals. He was influenced by the art of ancient Greece and Rome, the Near East, and the Renaissance, and later by his contemporaries Delacroix and Gericault. A controversial artist, Barye challenged established artistic principles by fighting to elevate the status of the animal in art as well as to raise the status of multiples and small-scale work to the same level as singular, monumental works. Although he was a successful sculptor of large-scale bronze works, Barye also produced a substantial oeuvre of multiple castings of small sculptures, predominantly of animals, that he sold to Parisian middle-class consumers through his company Barye & Cie, founded in 1845.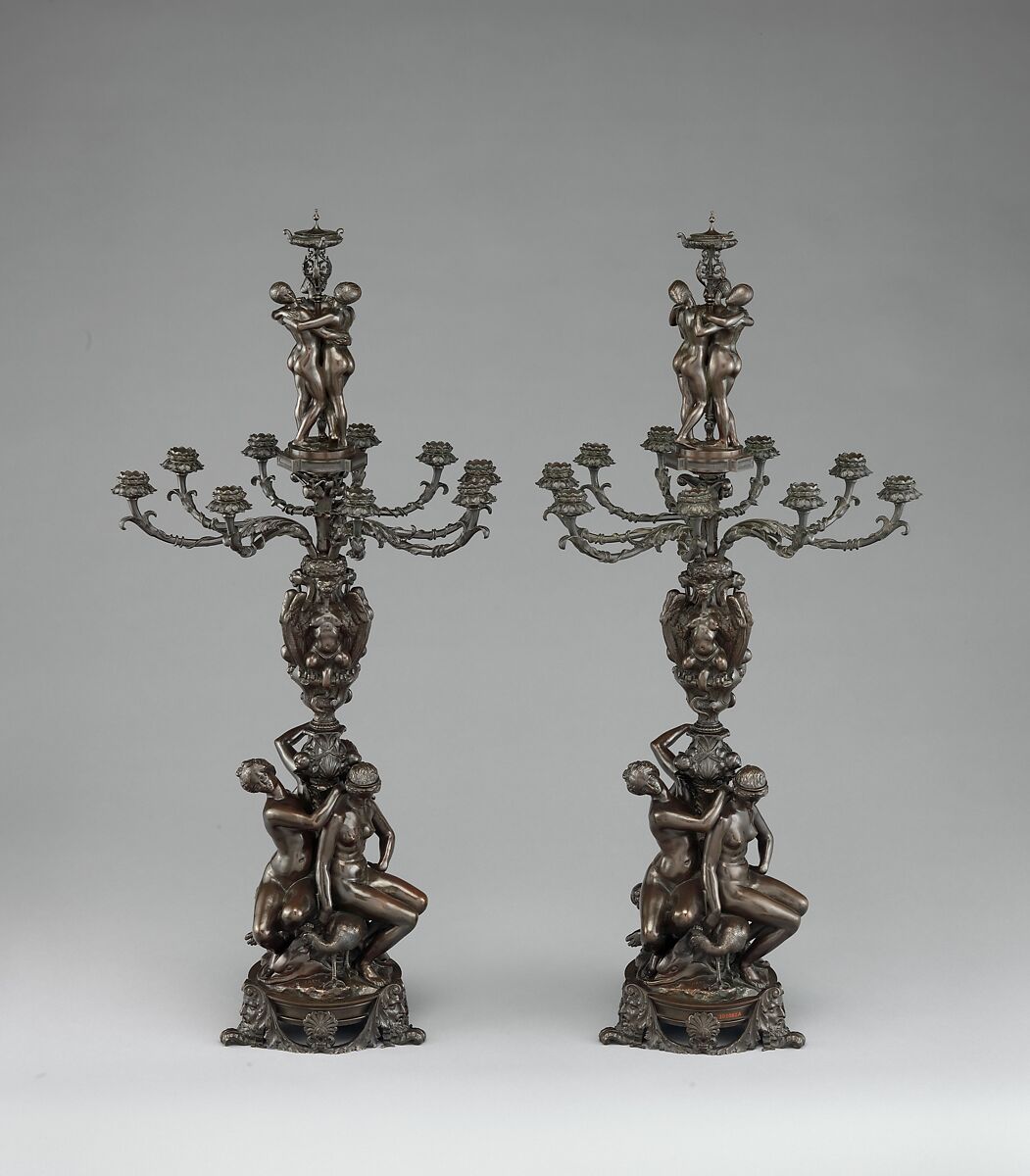 This artwork is meant to be viewed from right to left. Scroll left to view more.