Cupid on a lion
Mattheus van Beveren Flemish

Not on view
The subject is an allegorical equation of the sort dear to the seventeenth century: the infant dynamo astride a lion is to be read as an emblem of Strength tamed by Love. The ivory's known history starts in 1884, when it was first recorded at Mentmore, the country house of the earls of Rosebery. It went almost unnoticed at the much-publicized Mentmore sale in 1977. Only in New York was it recognized as a work of the Antwerp sculptor Mattheus van Beveren. Van Beveren is a recent discovery, whose style has become discernible thanks to the publications of Christian Theuerkauff. The typical van Beveren child here, like those in an ivory Madonna in Amsterdam and in an ivory-and-ebony monument to James II at Windsor Castle, has concentrated piquant features, hair massed away from the face, and energetic gestures performed by tiny hands and feet made with technical virtuosity. Van Beveren and his shop also paid much attention to classical ornament, as seen on this base in the garlands and Cupid's crossed torches.

The contrast of materials was basic to Baroque sculpture in Antwerp, where van Beveren's peers employed black and white marbles, analogous to the ebony and ivory of the statuette and its base, in the making of tombs. This opposition underscores the dramatic message of the statuette, the most flamboyant Baroque ivory to enter our collection. A coarser version of the composition, minus the base, in the Bayerisches Nationalmuseum, Munich, can be traced to the eighteenth century—it was the property of Kurfürst Johann Wilhelm von der Pfalz in Düsseldorf by 1751—but it can only be described as a copy.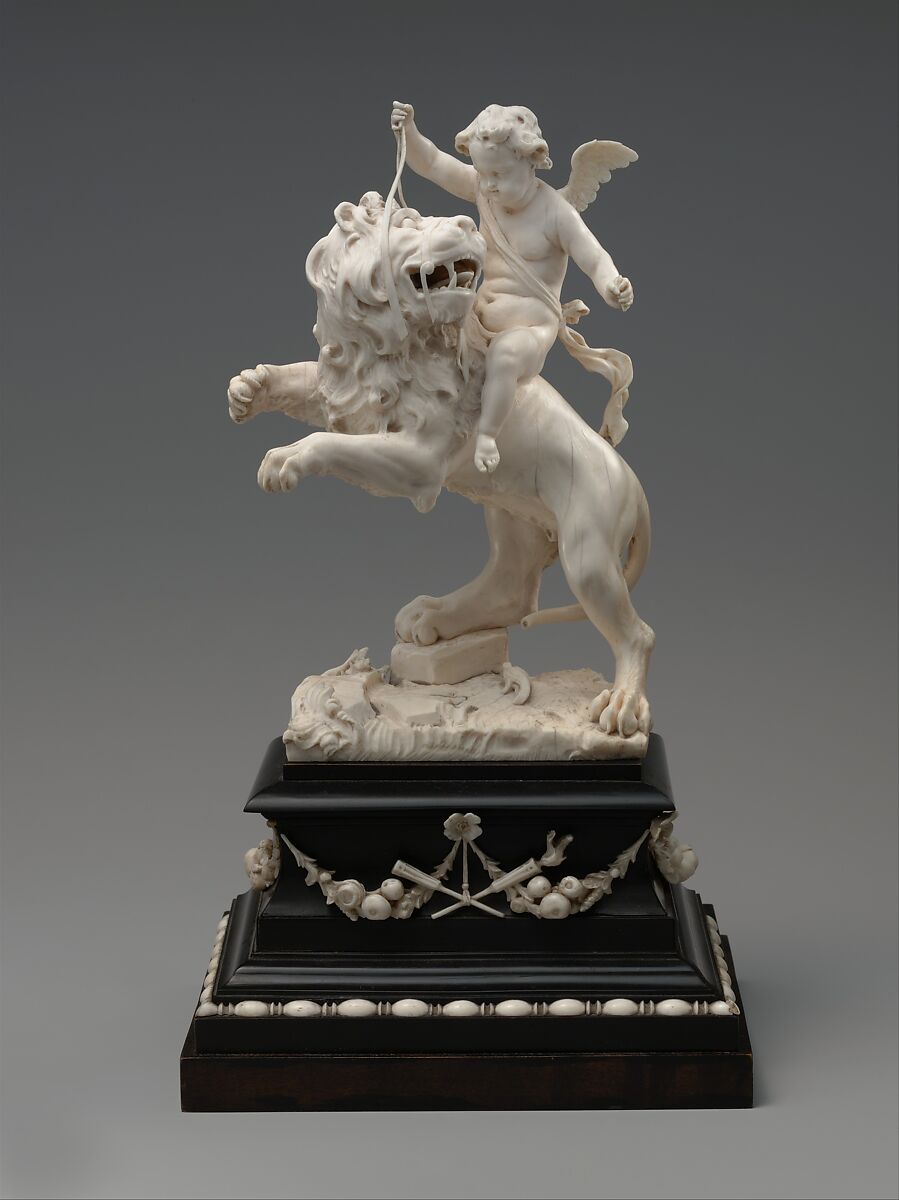 This artwork is meant to be viewed from right to left. Scroll left to view more.