Neptune and Caenis
Based on an engraving by Johann Sadeler I Netherlandish
After a drawing by Bartholomeus Spranger Netherlandish

On view at The Met Fifth Avenue in Gallery 542
Ovid (Metamorphoses, XII, 195–209) relates Neptune's rape of the maiden Caenis while she walked along the Thessalian shore. The god, sated, promised to grant her any favor in return. Anxious to avoid further attacks of the sort, Caenis asked to become a man. Duly transformed, Caenis took on the masuline name Caeneus. Representations of the subject are rare, but, much like the story of Hercules and Omphale, Ovid's tale of androgyny was certain to be relished by the Late Mannerists: It challenged them to capture the moment of transformation, for, even as she named her wish, says Ovid, Caenis's voice took on deeper male tones. In the bronze there is, accordingly, a certain masculinization of the female form.

The composition is derived from an engraving, dated 1580, by Johann Sadeler the Elder, based in turn on a drawing by Bartholomaeus Spranger in the Museum Plantin-Moretus, Antwerp. The crisscrossing forms realized in the bronze were a quintessential feature of Spranger's brand of Mannerism. Born in Antwerp in 1546, Spranger traveled widely in Italy and worked for Maximilian II and Rudolph II in Vienna and in Prague, where he died in 1611. A later cast of this bronze, in which the figure of Caenis is more modestly draped and the rhythms of the waves are more repetitious, has been attributed to Hans Mont, a sculptor from Ghent who is known to have collaborated with both Giovanni Bologna and Spranger, but Mont's actual style is an unknown quantity.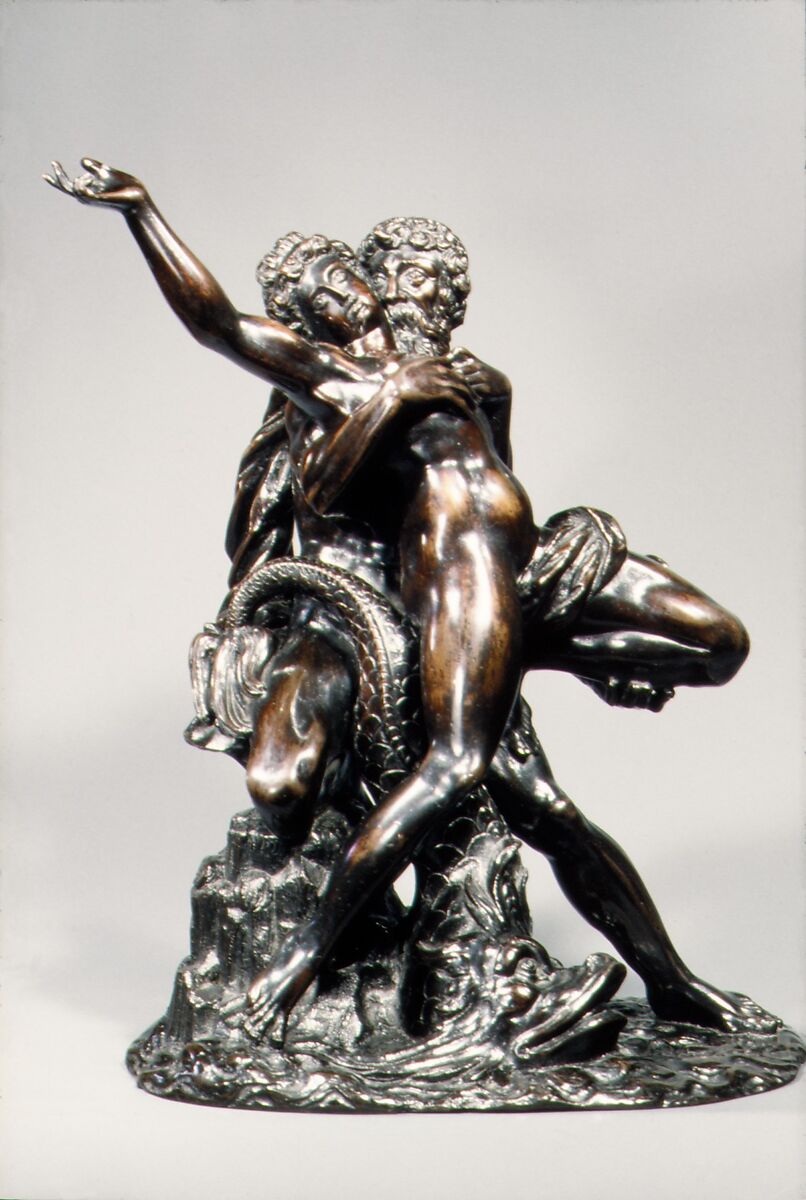 This artwork is meant to be viewed from right to left. Scroll left to view more.