Jardinière
Designer Emile Reiber
Probably by Eugène Guignard
for the firm of Christofle & Cie

Not on view
Designed by Émile Reiber, editor of the critical publication L'art pour tous in 1861 and chief of the composition and design studios at Christofle from 1865, the jardinière is decorated in Japanese taste with bunches of flowers and flowering branches with applied pinecone feet and handles. The use of contrasting metal colors and finishes reflects the impact of Japanese mixed-metal objects (mokume) on European as well as American decorative arts, as seen in the works by Christofle et Cie of Paris, Elkington's in Birmingham, and Tiffany & Company in New York. This jardinière was part of a series of objects produced in this style and it or a similar example was exhibited at the Exposition Universelle in Paris in 1878. Christofle produced variations with differing color combinations.

In 1842, Charles Christofle (1805–1863), founder of Christofle et Cie, purchased the French rights to the electroplating patent from Elkington's, the English silversmith and electroplating firm in Birmingham. By 1847, Christofle had become France's largest silver and electroplating company. Supported by Napoleon III, the company produced tablewares and other objects in the latest revival styles, including the Louis XV and Louis XVI styles. Known for their excellence in design, Christofle has employed the most sought-after designers, such as Albert-Ernest Carrier-Belleuse in the nineteenth century and Gio Ponti, Tapio Wirkkala, and Lino Sabattini in the twentieth.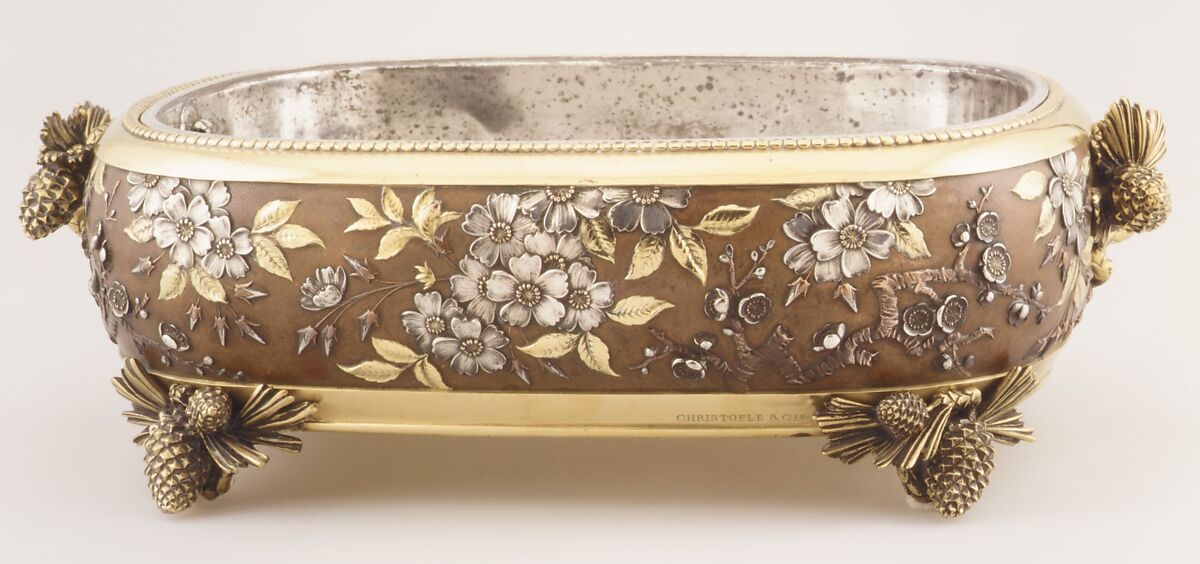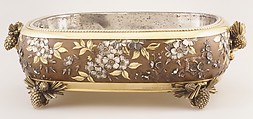 This artwork is meant to be viewed from right to left. Scroll left to view more.