Why Born Enslaved!
Workshop of Jean-Baptiste Carpeaux French

Not on view
While Carpeaux used terracotta for preparatory models, such as his clay sketch of the unidentified woman who posed for Why Born Enslaved!, the medium also had commercial applications. This bust was not sculpted by Carpeaux but was instead cast from a mold in his studio, which from 1869 onward produced copies of his major works as luxury consumer goods. The commercial viability of these reproductions reflected the popularity of antislavery imagery in post-emancipation France, where narratives of abolition evoked a sense of patriotism. This was particularly the case after the United States abolished slavery in 1865, seventeen years after the French abolition.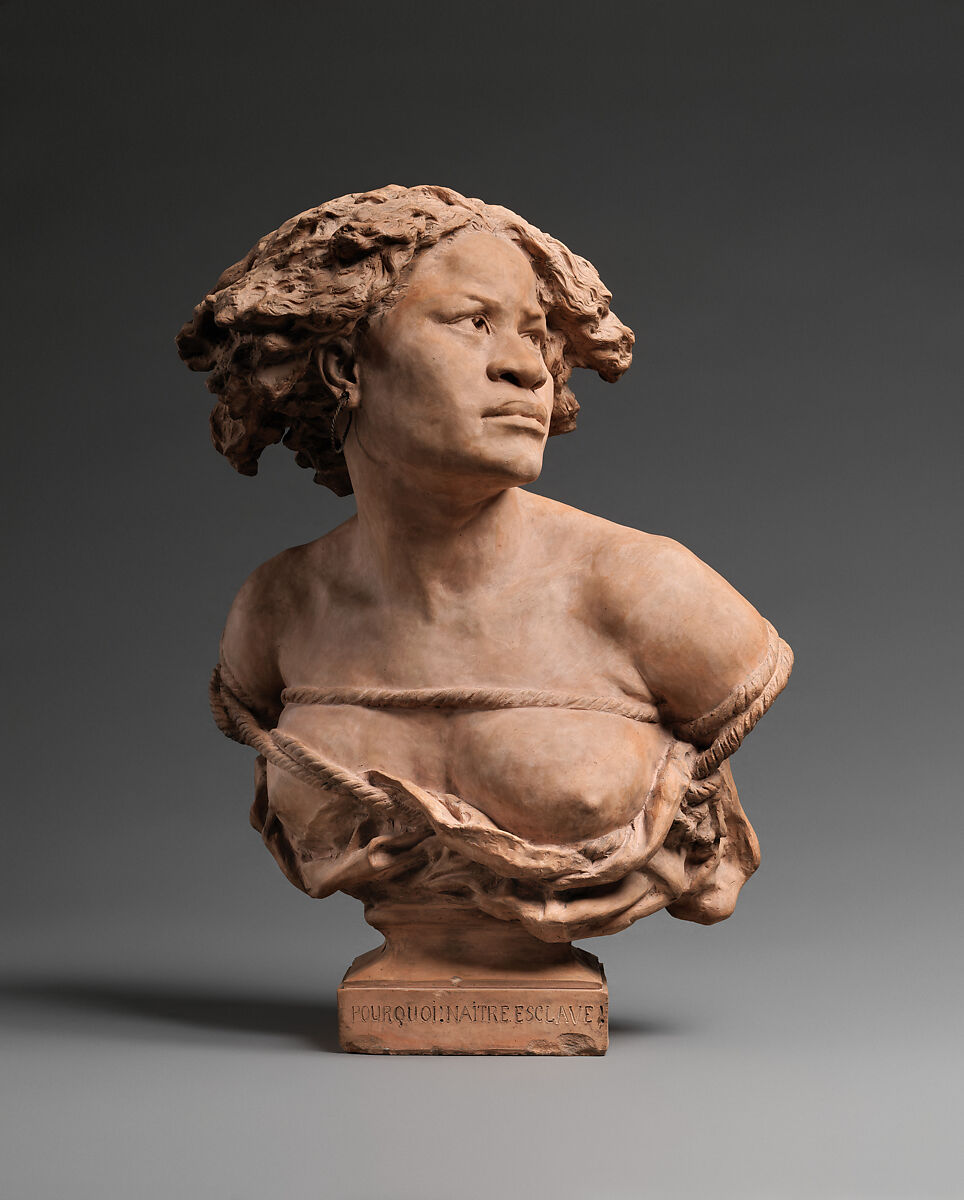 This artwork is meant to be viewed from right to left. Scroll left to view more.