Judgment of Paris
Pinturicchio Italian

Not on view
The ceiling, composed of detached frescoes of mythological subjects set into casts of the original stuccowork, was painted by Pinturicchio and his workshop as part of the decoration of a room in the Palazzo del Magnifico in Siena. The palace was constructed for the ruler of Siena, Pandolfo Petrucci, (1451–1512) called "Il Magnifico," whose coat-of-arms decorates the center of the ceiling. According to an eighteenth century description, the walls were frescoed with eight allegorical and mythological scenes by Signorelli, Girolamo Genga, and Pinturicchio. Six of these were detached in 1842/44 and are now in the National Gallery, London and the Pinacoteca Nazionale, Siena. There was also a wooden framework carved by Antonio Barili, parts of which are preserved in Siena, and a majolica tile floor, sections of which also survive. Some of the tiles are dated 1509, the year Pandolfo Petrucci's son, Borghese, married Vittoria Piccolomini, and the room must have been painted about this time.

Pinturricchio was one of the first artists to explore Nero's Golden House in Rome, and the decoration of the present ceiling is based on a vault in the Golden House. The frescoes from the ceiling, badly damaged, were detached in 1912.

One of twenty-two panels (14.114.1–.22) forming the ceiling from the Palace of Pandolfo Petrucci. The general distribution and partition of the ceiling appears to derive from that of a vaulted and painted ceiling in Nero's Golden House in Rome. Many of the individual figures also seem to derive from antique works of art– especially sarcophagi.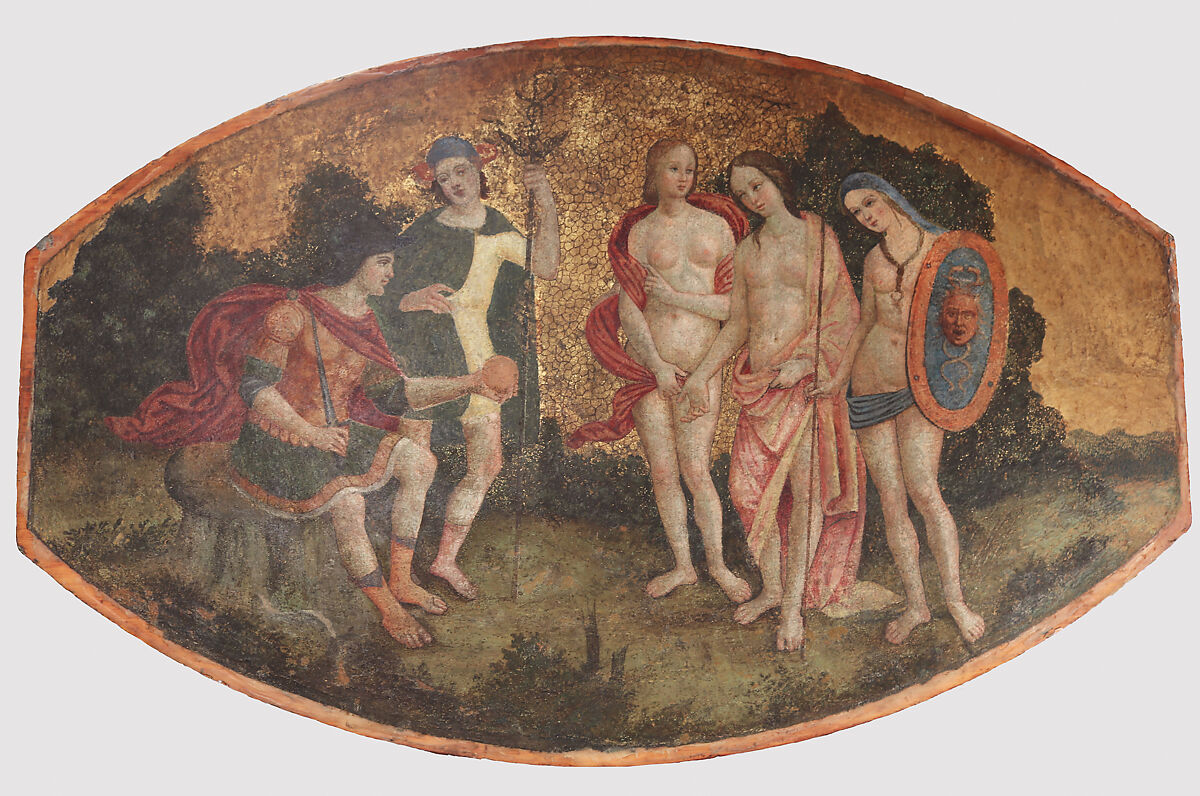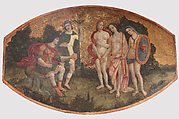 This artwork is meant to be viewed from right to left. Scroll left to view more.