Parrying Dagger with Scabbard
On view at The Met Fifth Avenue in Gallery 376
From the early sixteenth century onward, the practice of wearing a sword or rapier with civilian dress made duels between unarmored opponents more common. Lacking the armor or shield worn in battle, combatants had to block or parry an attack by other means. Methods of defense included the use of a dagger or a buckler (small shield) held in the left hand and an increased reliance on parries made with the rapier itself.

During the sixteenth and seventeenth centuries, distinct schools of fencing developed rapidly in Italy, France, Germany, and Spain. Instruction in the art and science of fencing became an indispensable part of a nobleman's education. Consequently, accomplished fencing masters were hired to teach at the principal courts and universities of Europe.

From about 1525 to about 1625, the rapier was worn regularly in tandem with a parrying dagger. They were sometimes made and decorated as a set. By the mid-seventeenth century, however, parrying with the rapier blade alone had become the preferred style as a result of the development of refined fencing techniques and lighter, smaller rapiers. Most forms of left-hand parries were abandoned, except in southern Italy and Spain, where parrying daggers remained popular well into the eighteenth century.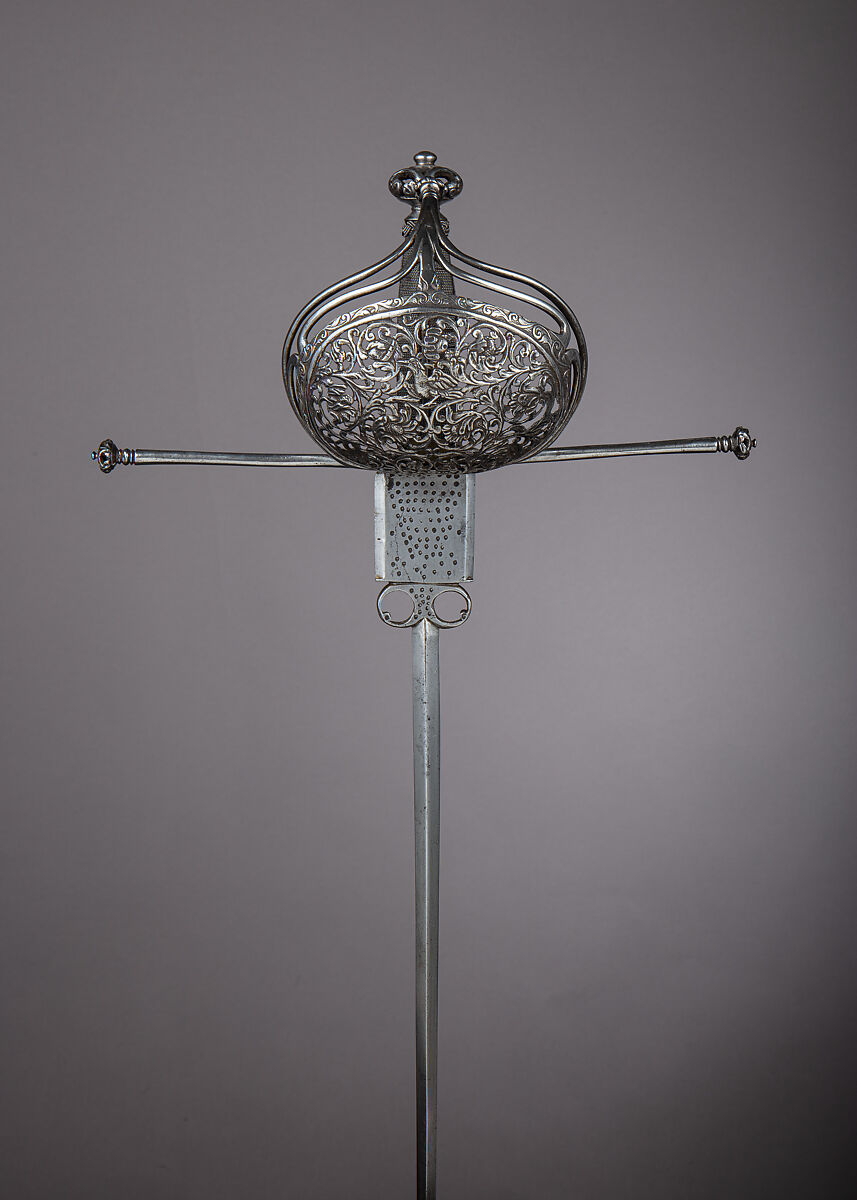 This artwork is meant to be viewed from right to left. Scroll left to view more.