Armor of Sir James Scudamore (1558–1619)
Made under the direction of Jacob Halder British
Breastplate, backplate, and gauntlets made by Daniel Tachaux French

On view at The Met Fifth Avenue in Gallery 371
Sir James Scudamore (1558–1619) was a prominent Elizabethan soldier and courtier. Also an enthusiastic jouster, he was praised in Edmund Spenser's Faerie Queene (published 1596) as an example of chivalry personified.

This armor was part of a large garniture, which probably had exchange pieces to adapt it for cavalry, infantry, and possibly also tournament use. It was made in the royal workshops at Greenwich about 1595–96, perhaps in anticipation of Scudamore's participation in the 1596 naval attack on Cadiz, Spain. Scudamore's portrait, still in the possession of his descendants, shows him wearing this armor.

The remains of this and the earlier Scudamore armor (Metropolitan Museum of Art, accession number 11.128.1)were found, badly damaged and incomplete, in 1909, in Holme Lacy, the ancestral home of the Scudamores. The armors were restored and completed in The Metropolitan Museum of Art in 1915, by the armorer Daniel Tachaux. The parts made by Tachaux include the breastplate, backplate, and gauntlets.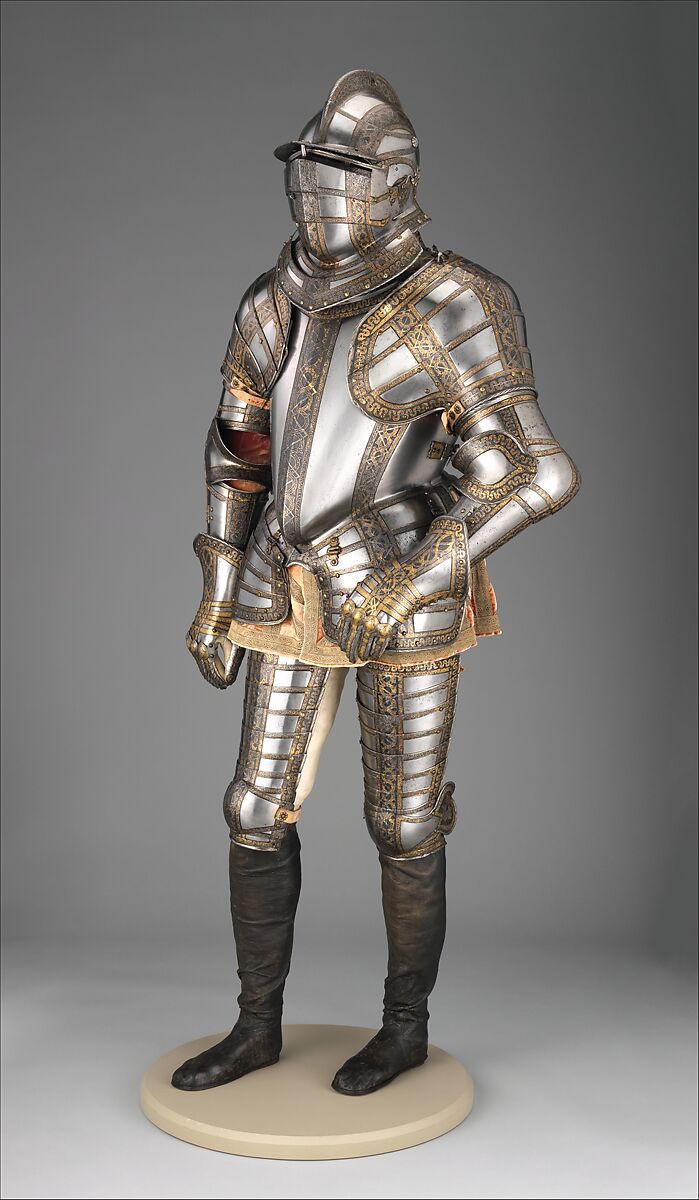 This artwork is meant to be viewed from right to left. Scroll left to view more.