Double-Barreled Wheellock Pistol Made for Emperor Charles V (reigned 1519–56)
Gunsmith Peter Peck German
Etcher Ambrosius Gemlich German

On view at The Met Fifth Avenue in Gallery 375
One of the earliest pistols, this firearm was designed and produced by Peter Peck, a maker of watches and guns. The two locks combined in one mechanism provided the barrels with separate ignition. Made for Emperor Charles V (reigned 1519–56), the pistol is decorated with his dynastic and personal emblems: the double-headed eagle and the pillars of Hercules with the Latin motto PLUS ULTRA (More beyond).
#4411. Double-Barreled Wheellock Pistol Made for Emperor Charles V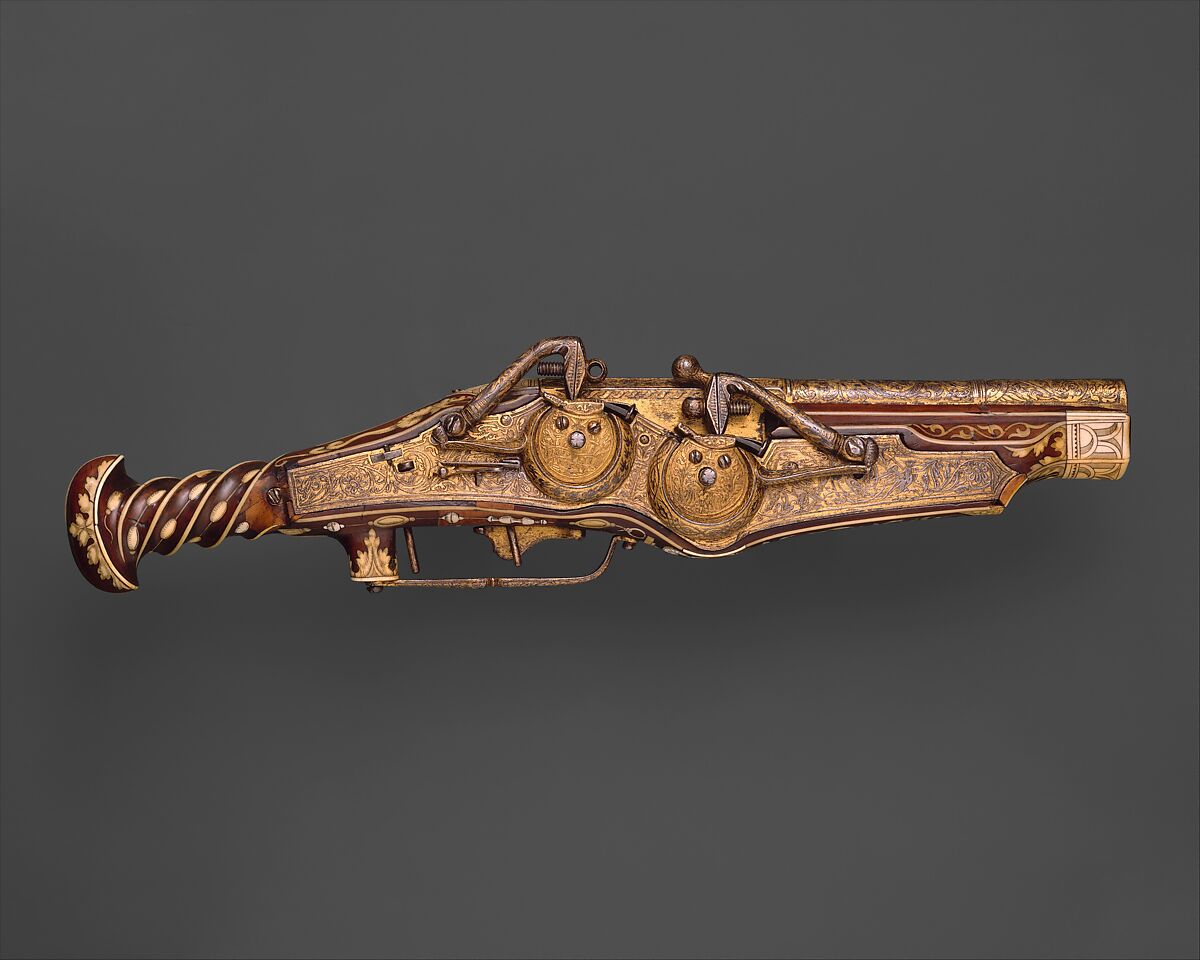 This artwork is meant to be viewed from right to left. Scroll left to view more.