The Destruction of the Children of Niobe from a set of "The Horses"
Designer Frans Cleyn German
Probably made at Mortlake Tapestry Manufactory British
Patron Henry Mordaunt

On view at The Met Fifth Avenue in Gallery 509
This tapestry depicts the gods Apollo and Diana killing the children of Niobe as a punishment for the affront that Niobe had caused their mother, Latona. The set from which this panel derived was known as "The Horses" because the mythological subjects were a thinly veiled pretext to depict a sequence of splendid horses in dynamic action. The designs were created by Francis Cleyn, a native of Rostock who worked at the Danish court before traveling to England in the early 1620s. He was appointed official designer to the Mortlake tapestry works in 1625, and during the following decade provided a sequence of new design series, including "The Horses." Two high-quality weavings of this subject were provided to Charles I before 1637, of which only one fragment survives (Victoria and Albert Museum, London). Following the Civil War, the Mortlake works continued to weave from Cleyn's designs, but these later weavings lacked the quality of materials and skilled craftsmanship that characterized earlier production.

This set was woven sometime in the 1650s or 1660s for Henry Mordaunt, second earl of Peterborough, whose arms appear in the upper border, along with those of his wife, Penelope O'Brien.
#402. The Mortlake Tapestry Works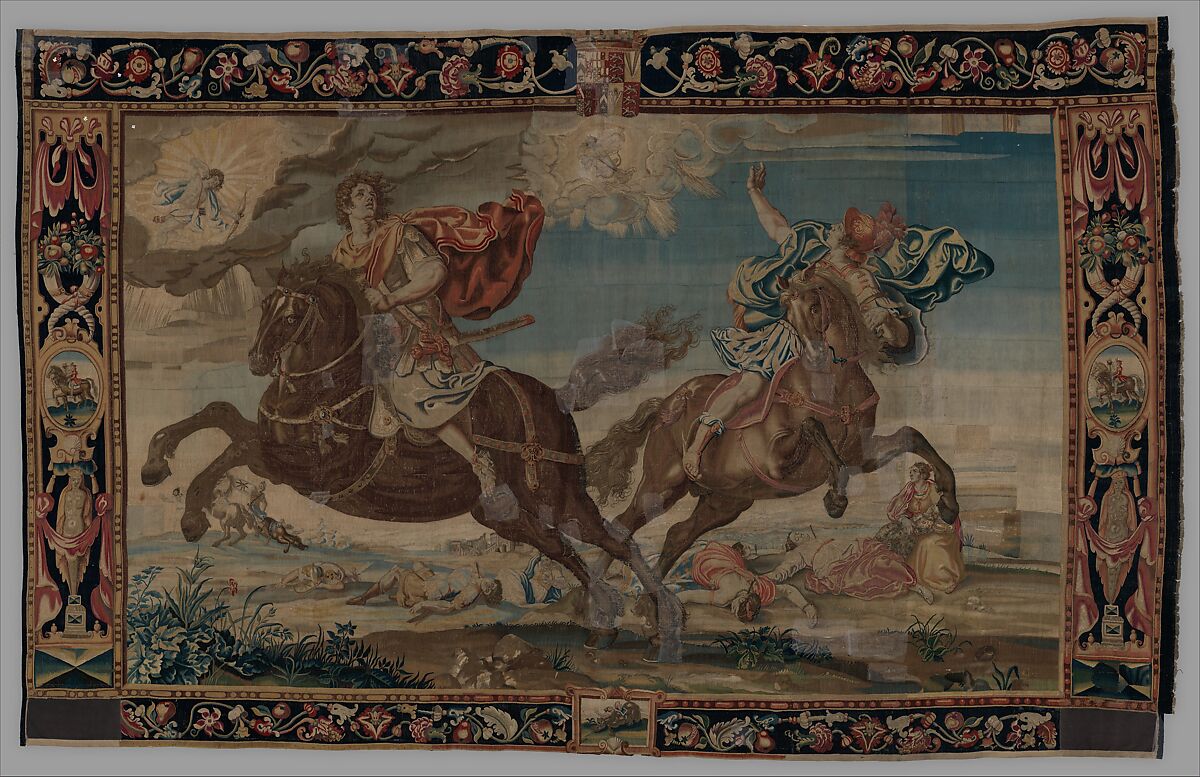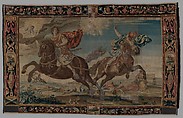 This artwork is meant to be viewed from right to left. Scroll left to view more.