Allegory of Music
Not on view
To create this panel three leather sheets decorated in the cuir bouilli technique, whereby the wet leather was manipulated and molded into the desired shape, were joined together. After the material was hardened and dry, the ornamental details were incised and punched into the surface. The decorated panel and the separate egg-and-dart frame, also made of leather and possibly original to the piece, were then mounted on an oak panel that was at one point installed as a door.

The large elongated female figure clad in a richly draped costume and holding a viola da braccio is most likely Polyhymnia, the ancient Greek muse of sacred music, or the personification of music. The panel may have been part of an extensive wall decoration incorporating the Seven Liberal Arts, a typical Humanist scheme, for a modestly sized studiolo, or study. If so, this is the largest known Renaissance leather panel of its kind. The Mannerist scrollwork and grotesque figures recall the ornamental vocabulary of the "second school" of artisans at the Château de Fontainebleau in northern France, hired by King Henry IV (1553-1610). The sculptural creatures and masterfully conceived linear motifs, combined with the architectural texture of the composition, point to an experienced workshop.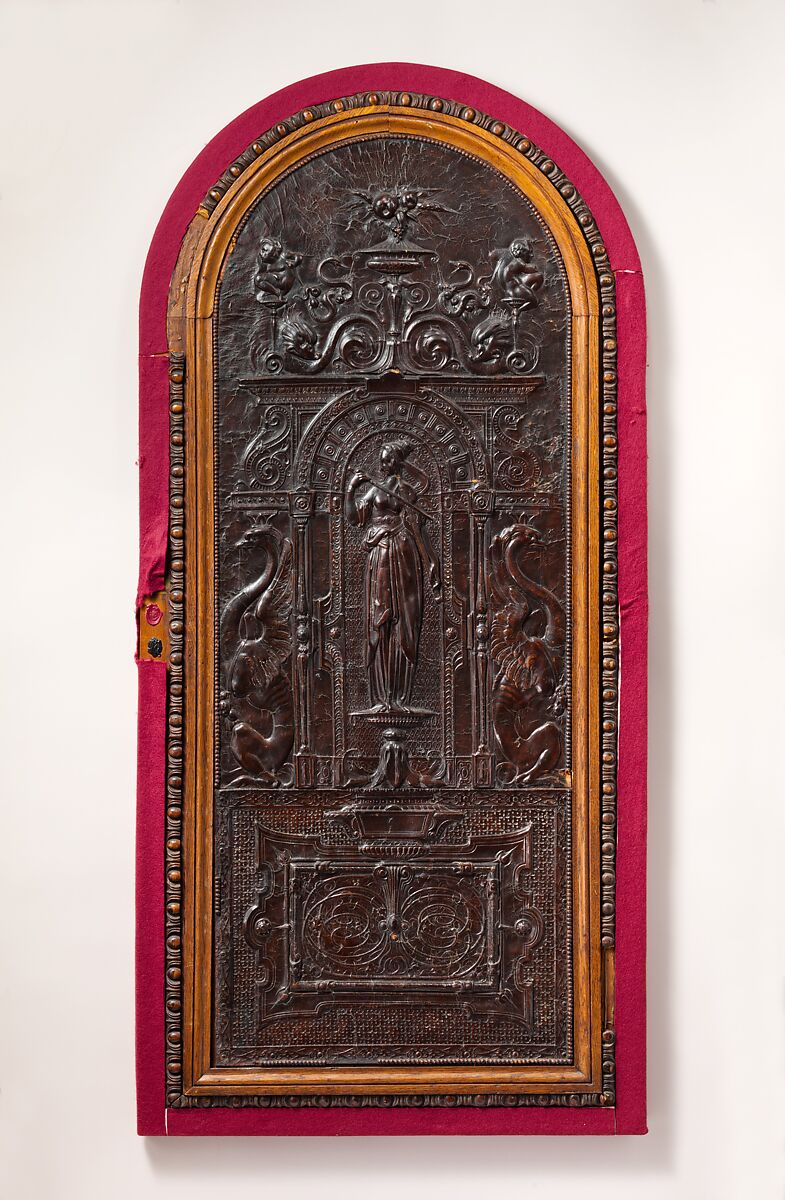 This artwork is meant to be viewed from right to left. Scroll left to view more.