Helmet (Zukinnari Kabuto)
On view at The Met Fifth Avenue in Gallery 377
This helmet is in the form of a sumi-zukin (角頭巾), a square hat commonly worn by old men, physicians, and priests. The top of the helmet is lacquered gold in a technique called tataki-nuri, emulating the fabric texture of a sumi-zukin. The front crest (maedate) represents the protective Buddhist deity Acana (known as Fudō Myō-ō in Japan) engulfed in flames. The flame base of the crest is made of wood and is lacquered red with golden accents. The upper part, which holds the figurine of Fudō Myō-ō, is made of a thin sheet of iron which is lacquered red as well. Often, sumi-zukin featured a long cape-like extension at the back, which is indicated here by brown-lacquered nape plates to which once the actual neck guard (shikoro) was attached.

This helmet, with its unique design and ostentatious color scheme, represents well the opulent aesthetics of the Momoyama period (1573–1615).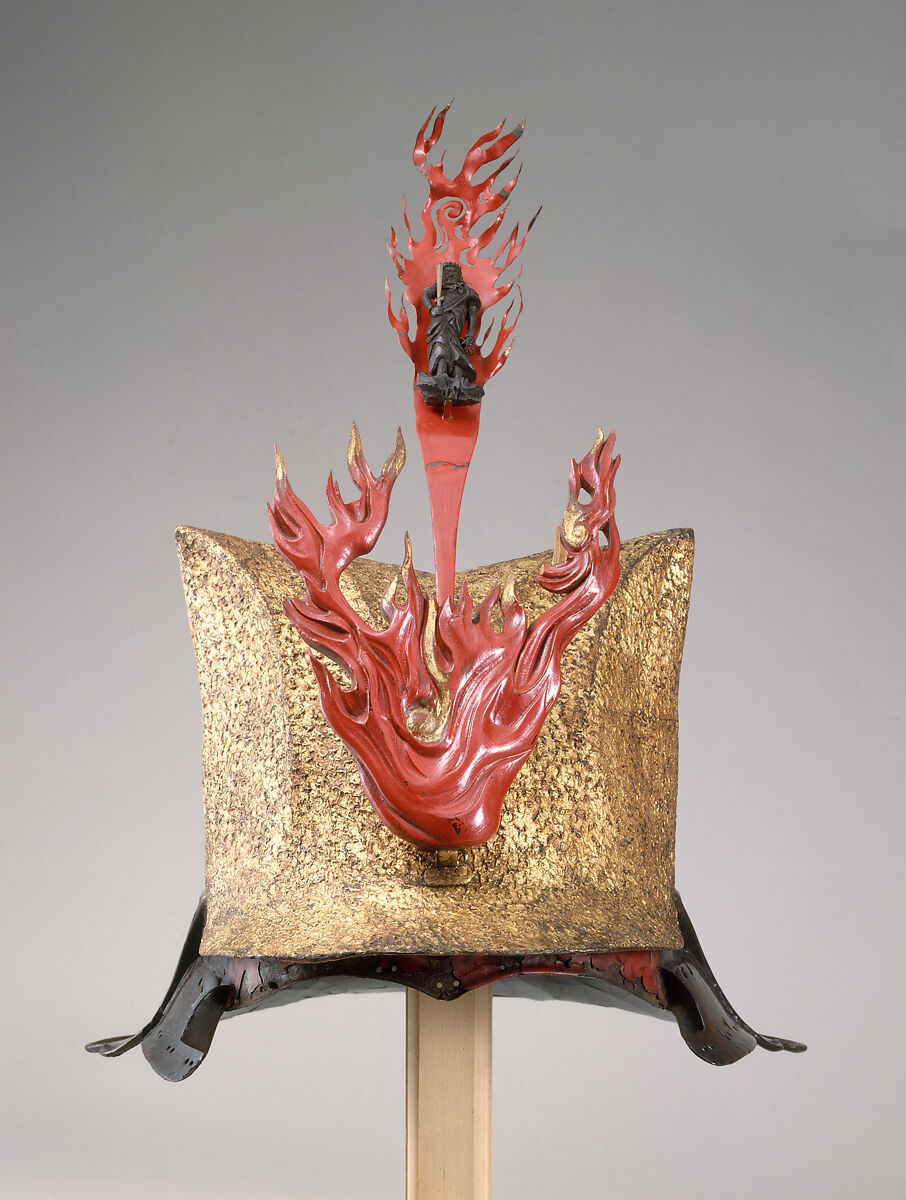 This artwork is meant to be viewed from right to left. Scroll left to view more.