Limestone funerary stele (shaft) with a "Cypriot capital"
On view at The Met Fifth Avenue in Gallery 175
Rectangular shafts topped by capitals such as this were carved on Cyprus from the seventh through the fifth centuries B.C. Most come from Golgoi or Idalion. The capital is composed of several motifs that were well known in the eastern Mediterranean world. An Aeolic capital, marked by two volutes emerging from a triangular base, serves as support for two pairs of curving fronds between which rises a "tree of life" flanked by sphinxes. The Aeolic-style capital derived from floral motifs that go back in date to the Bronze Age. The earliest known stone capitals of this type date to the tenth to ninth century B.C. and were found in Palestine. They were apparently influenced by Phoenician examples, and it may well have been the Phoenicians who brought the motif to Cyprus. The symmetrical, stylized "tree of life" motif also originated in the Bronze Age and was used in a wide variety of media throughout the eastern Mediterranean area. Both motifs have connotations of fertility and the renovation of nature.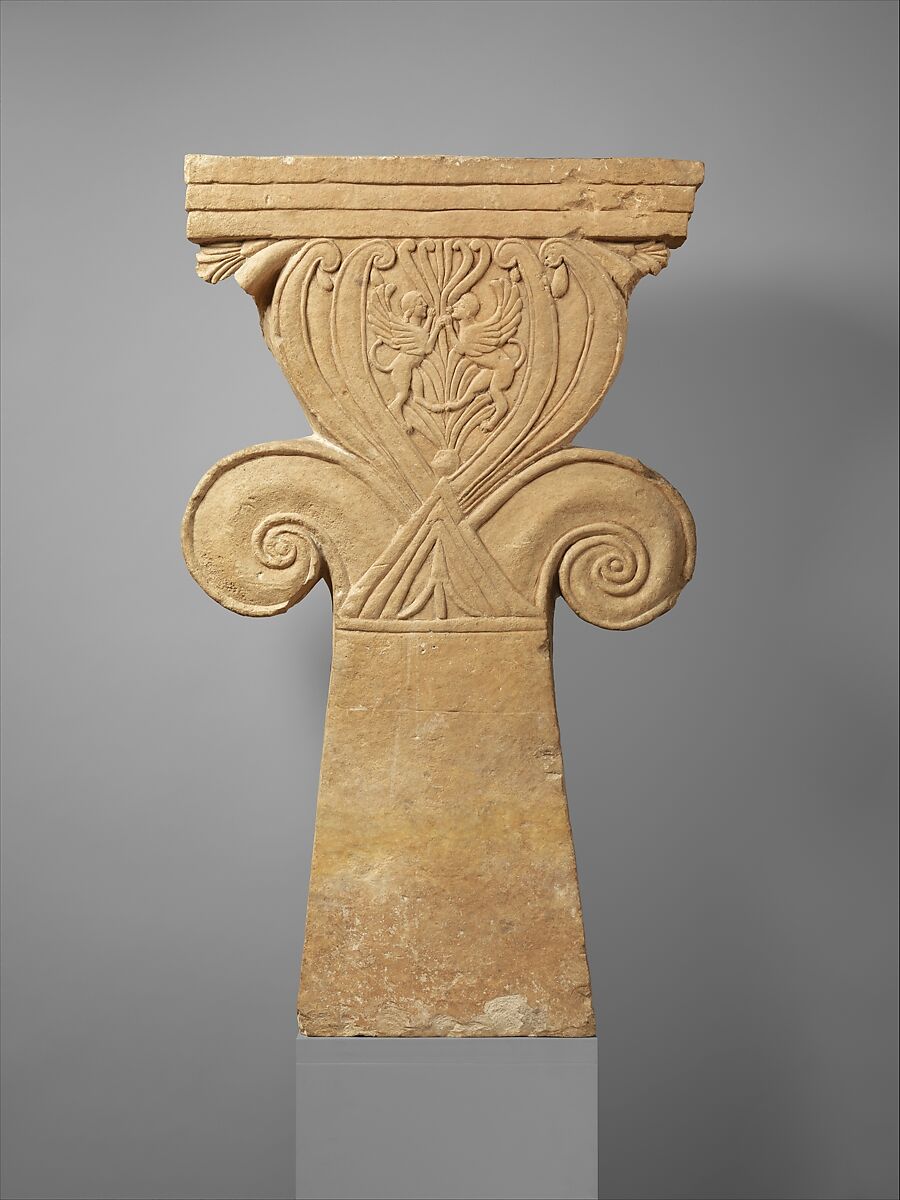 This artwork is meant to be viewed from right to left. Scroll left to view more.