Saber
blade, possibly Iranian; guard and decoration on blade, Turkish; grip, Indian
On view at The Met Fifth Avenue in Gallery 379
Swords are appropriated through the recycling of materials and as spoils of war. Therefore it is no surprise that this sword has a precious Mughal grip made of black jade and a gold Ottoman guard that reads in naskhi script: "Sultan son of Sultan son of Sultan son of Suleiman Khan"; and on the back: "the name of God most compassionate and merciful." Although the name of an Ottoman sultan appears on the guard, it is not an indication of the provenance of the sword.

Islamic devotional inscriptions dominate the decorative motifs of arms and armor. Efficacious prayers protect the soldier from the evils of war. The inscriptions on the elegant steel blade indicate the sword's talismanic function. In square kufic script, the inscriptions state the proclamation of faith along with the valuable Qur'anic Throne verse (2:255), all damascened in gold. The back of the blade, in gold, is stamped with the Seal of Solomon (a six-pointed star) and various cartouches invoking the name of God.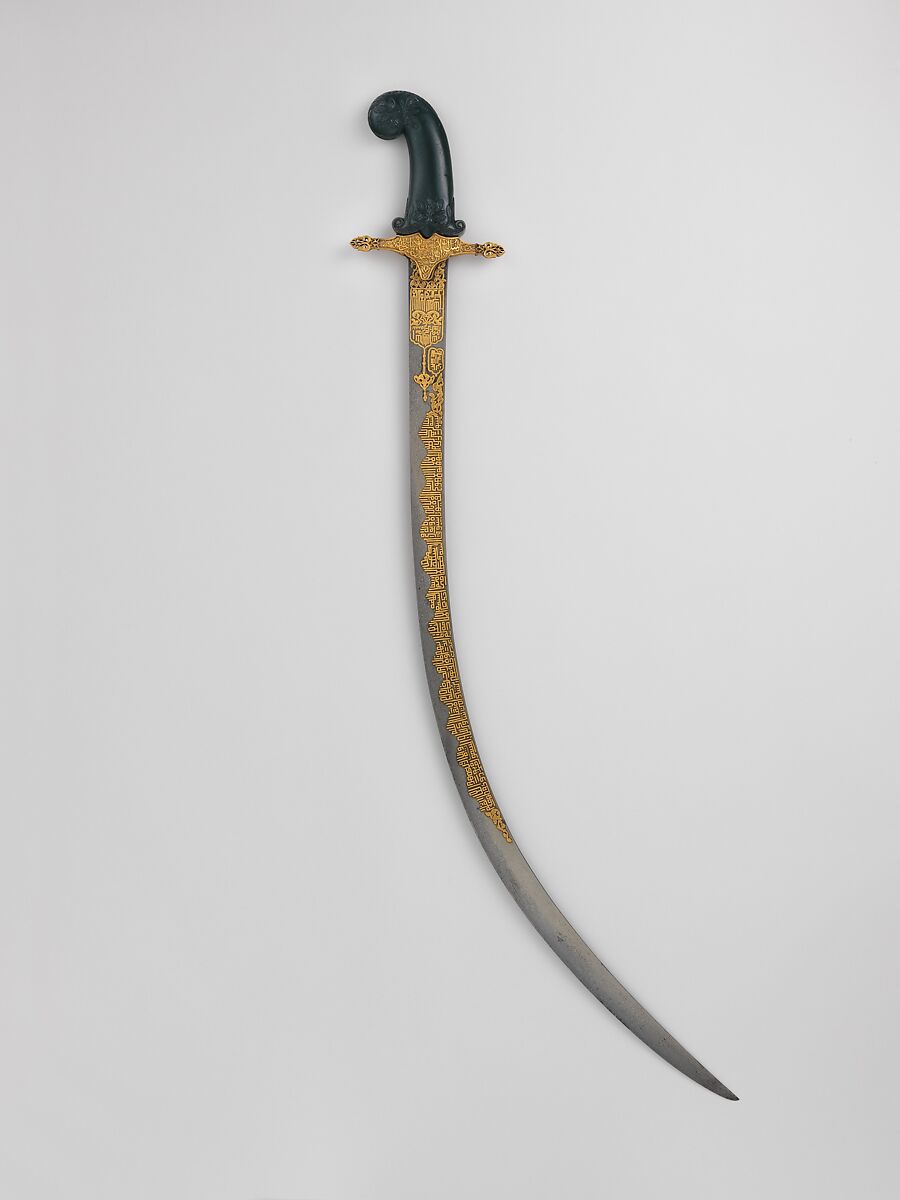 This artwork is meant to be viewed from right to left. Scroll left to view more.