Cuirass and Tassets (Torso and Hip Defense)
Attributed to Kolman Helmschmid German
Etching attributed to Daniel Hopfer German

On view at The Met Fifth Avenue in Gallery 373
The decoration of this armor is an outstanding example of German figural etching, inspired by contemporary print sources, as it was used to embellish armor. The etching has been attributed to Daniel Hopfer, a noted printmaker and armor etcher. Hopfer may have pioneered the technique of making prints from an etched metal plate, which revolutionized printmaking in the sixteenth century.

The figures on the breastplate depict major Christian saints and include the Virgin and Child flanked by Saint George and Saint Christopher. On the backplate, Saint Anne with the Virgin and Child is flanked by Saint James the Great and Saint Sebastian. The figure of Saint Sebastian pierced by arrows is copied from a woodcut made about 1507 by Hans Baldung Grien (1484 or 1485–1544).
#4404. Cuirass and Tassets (Torso and Hip Defense)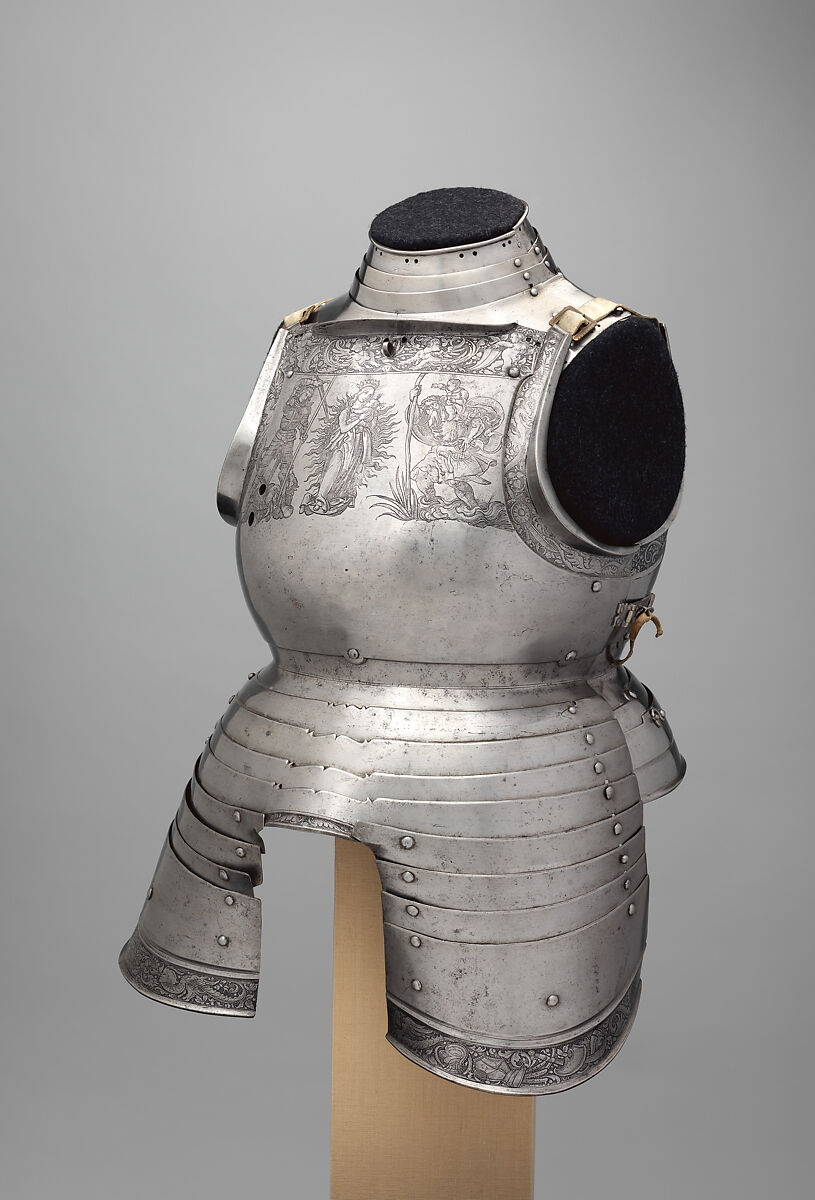 This artwork is meant to be viewed from right to left. Scroll left to view more.