Helmet (Spangenhelm)
On view at The Met Fifth Avenue in Gallery 373
This helmet comes from a small group of closely related Spangenhelme (strap helmets). The sites where they have been found are widely scattered, ranging from Sweden to Germany, the Balkans and Libya. The Metropolitan Museum's helmet was found in the Saône River near Trévoux, France. The quality of the helmets and their diverse find sites suggest that they were made as diplomatic gifts to foreign rulers, perhaps sent from the Byzantine court or from the Ostrogothic kingdom in Italy.

All the helmets originally had metal cheek pieces, a mail neck defense, and often an integral nasal. As on this helmet, the decoration typically consists of patterns punched into the radiating straps and birds amid an undulating grapevine embossed on the brow band. Some examples include crosses and other Christian symbols.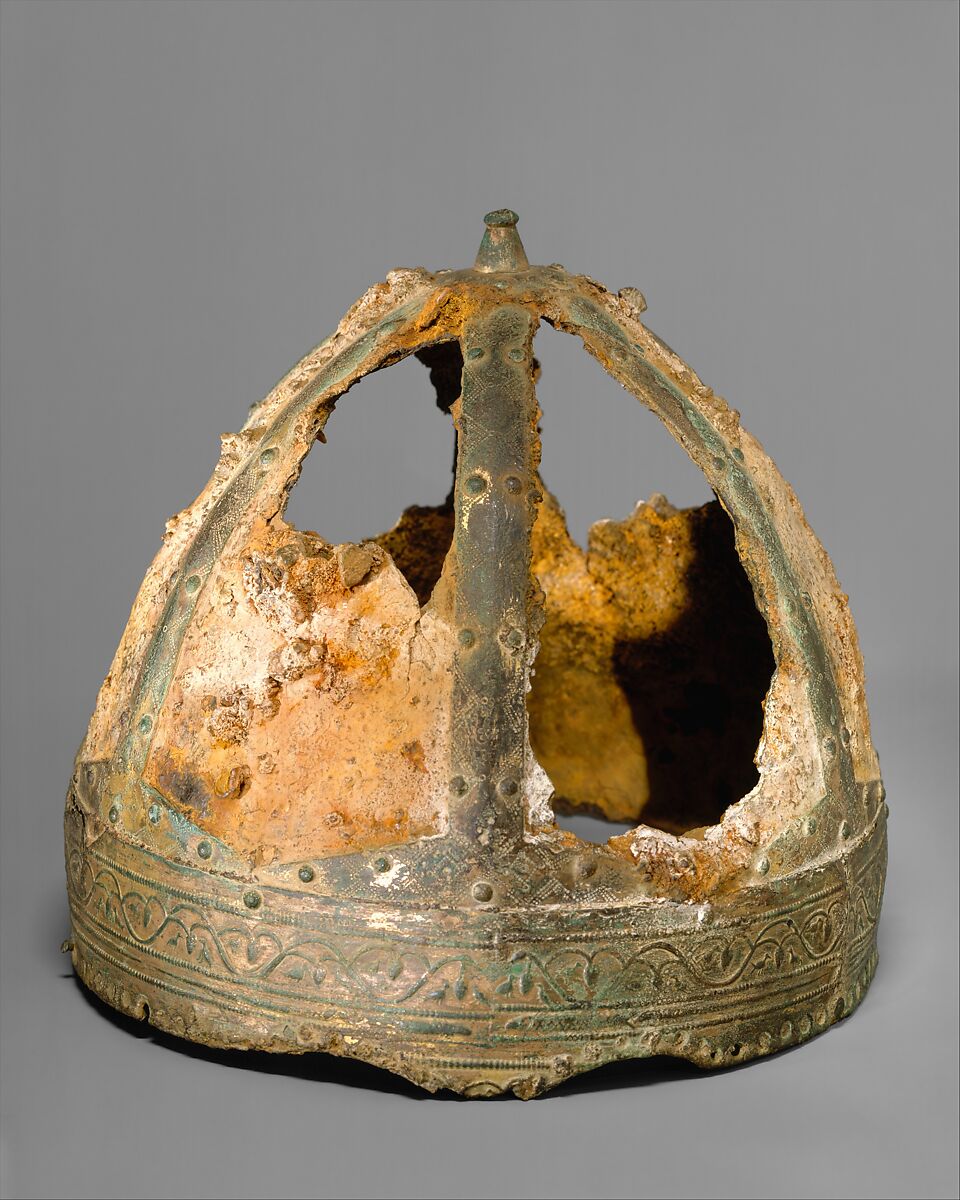 This artwork is meant to be viewed from right to left. Scroll left to view more.