木賊兎図大小揃物 Fittings for a Pair of Swords (Daishō Soroi-Mono)
Inscribed by 石黒政美 Ishiguro Masayoshi Japanese

On view at The Met Fifth Avenue in Gallery 380
One of Ishiguro Masayoshi's (石黒政美, 1774–1862) masterpieces, this is a rare complete set of fittings for a pair of swords (daishō), comprising sword guards (tsuba), knife handles (kozuka), hilt ornaments (menuki), pommels (kashira), and hilt collars (fuchi).The decoration features rabbits and the horsetail plant, a traditional combination. In Asian folklore, the dark markings on the near side of the moon are interpreted as a rabbit that makes the moon shine brightly by polishing it with horsetail. Masayoshi was one of the most renowned artists of the Ishiguro School, and his luxurious interpretations contributed greatly to the school's success.
#4419. Sword Fittings for a Pair of Swords (Daisho Soroi-Mono)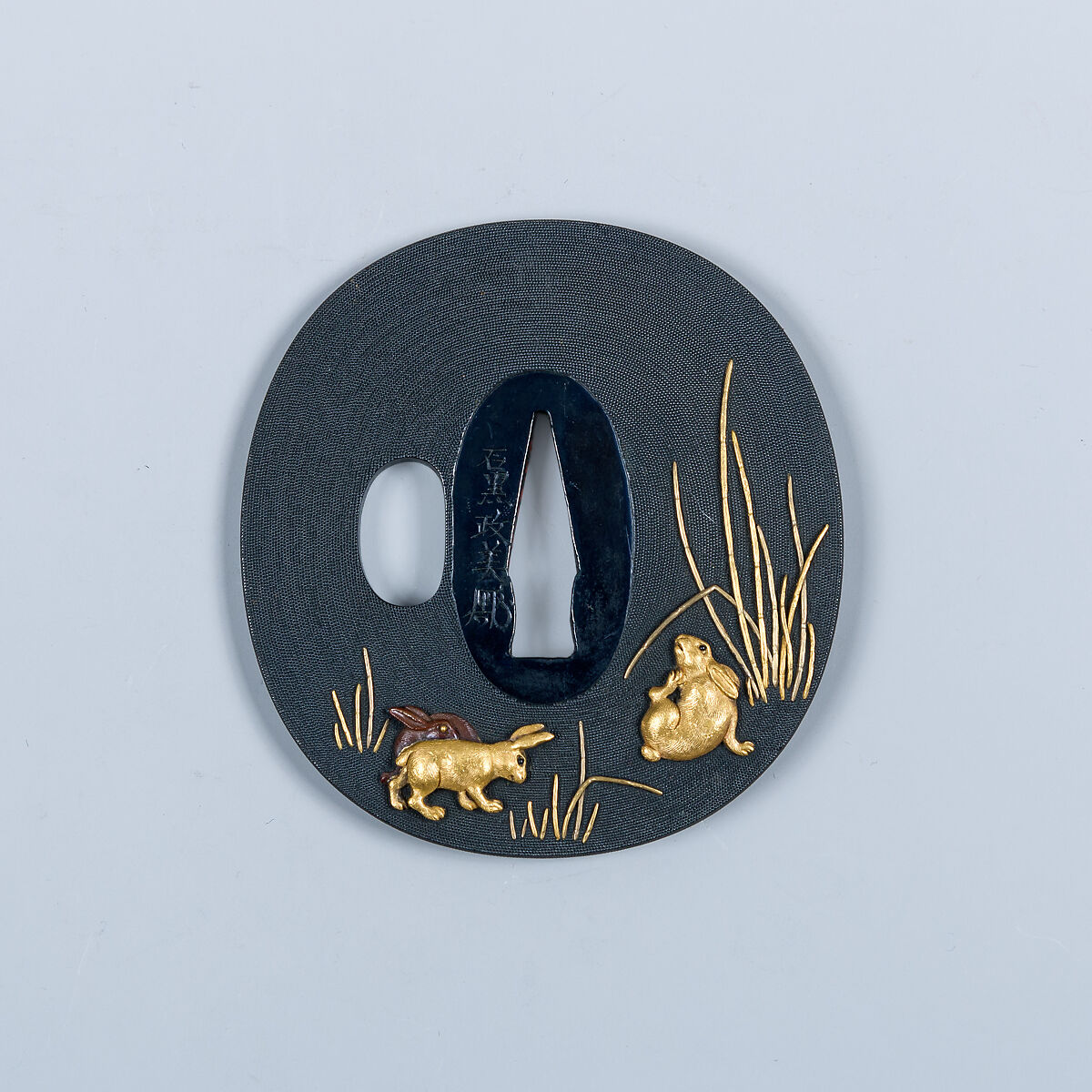 This artwork is meant to be viewed from right to left. Scroll left to view more.