Terracotta calyx-krater (bowl for mixing wine and water)
Attributed to the Nekyia Painter

On view at The Met Fifth Avenue in Gallery 159
Above, obverse and reverse, Herakles, Theseus, and Perithoos in Hades
Below, obverse, Apollo and Tityos; reverse, Zeus and giant

This important vase illustrates one of the stories that would have been sung or recited. To atone for having killed his wife and children in a fit of madness, Herakles entered the service of King Eurystheus of Tiryns, who imposed twelve tasks on him. The most difficult was to fetch Kerberos, the watchdog of the underworld. In the upper zone, Herakles with his guide, Hermes, stands beside Theseus and Perithoos, who were punished for attempting to carry off Persephone. Hades, the king of the underworld, is shown behind Perithoos. Around the circumference of the vase appear other heroes known chiefly from the Iliad and the Odyssey, each with his name inscribed. The two scenes in the lower zone depict further mythological punishments.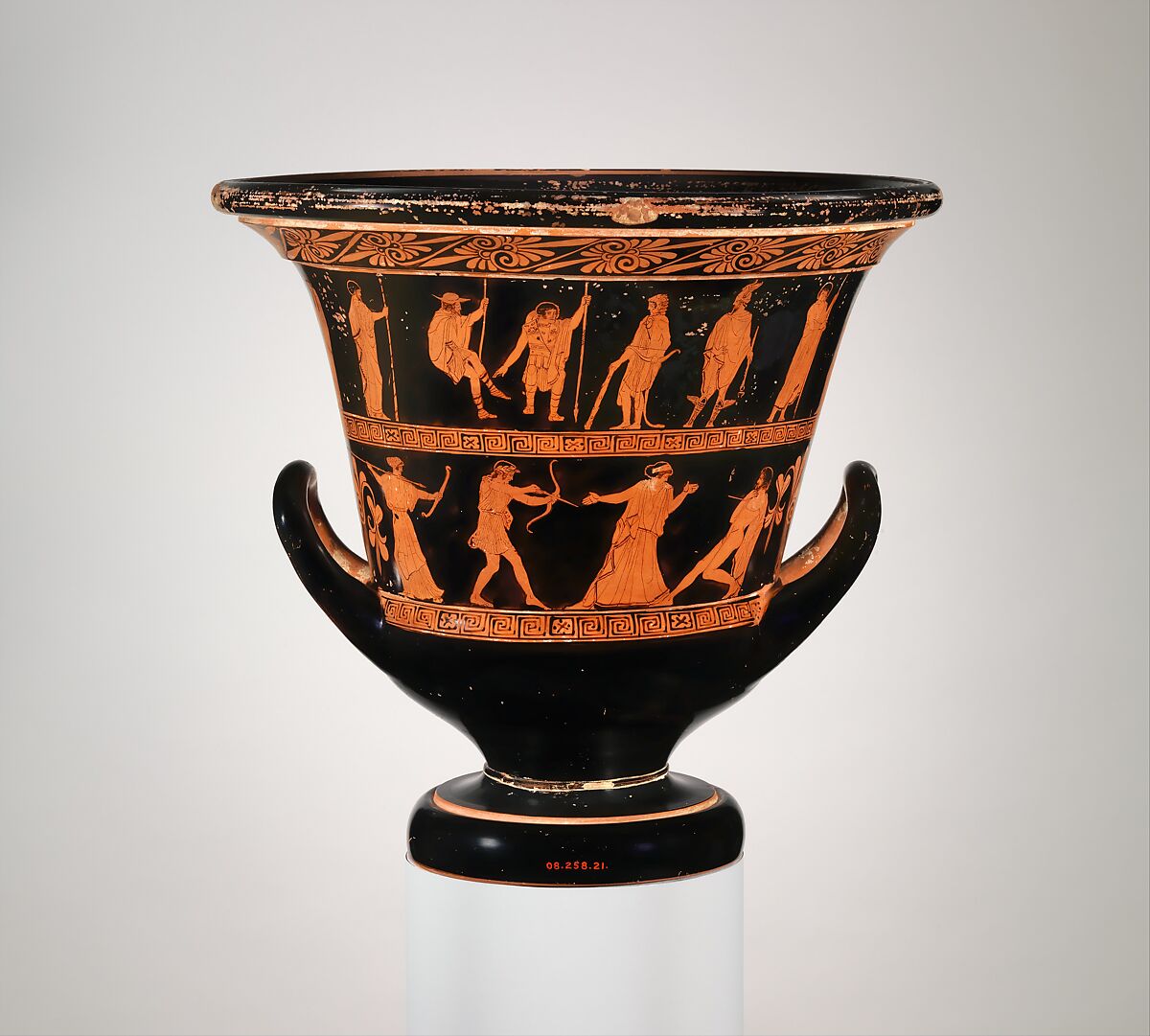 This artwork is meant to be viewed from right to left. Scroll left to view more.