Helmet with Aventail
Turkish, in the style of Turkman armor
On view at The Met Fifth Avenue in Gallery 379
This especially attractive and well preserved turban helmet retains the mail aventail that protected the lower half of the face and neck. The aventail is fixed with a lead seal stamped with the mark used in the Ottoman arsenals, an indication that this example, like the other turban helmets also in the Museum's collection (acc. nos. 04.3.209, .210, .214, .457, .462; 36.25.109), passed into Turkish possession as booty with the Ottoman conquest of Iran and the Caucasus.

At least one turban helmet decorated in a style comparable to this example bears the name of Farruhk-Siar (reigned 1464–1501), ruler of Shirvan in the Caucasus. Such evidence suggests that this helmet is also of Shirvan manufacture.

This helmet was siezed by the Nazis from the collection of Baron Alphonse Mayer Rothschild (1878–1942) in Vienna in 1938 and restituted by the government of Austria to his heirs in 1949.
#6701. Overview: Turkman Helmets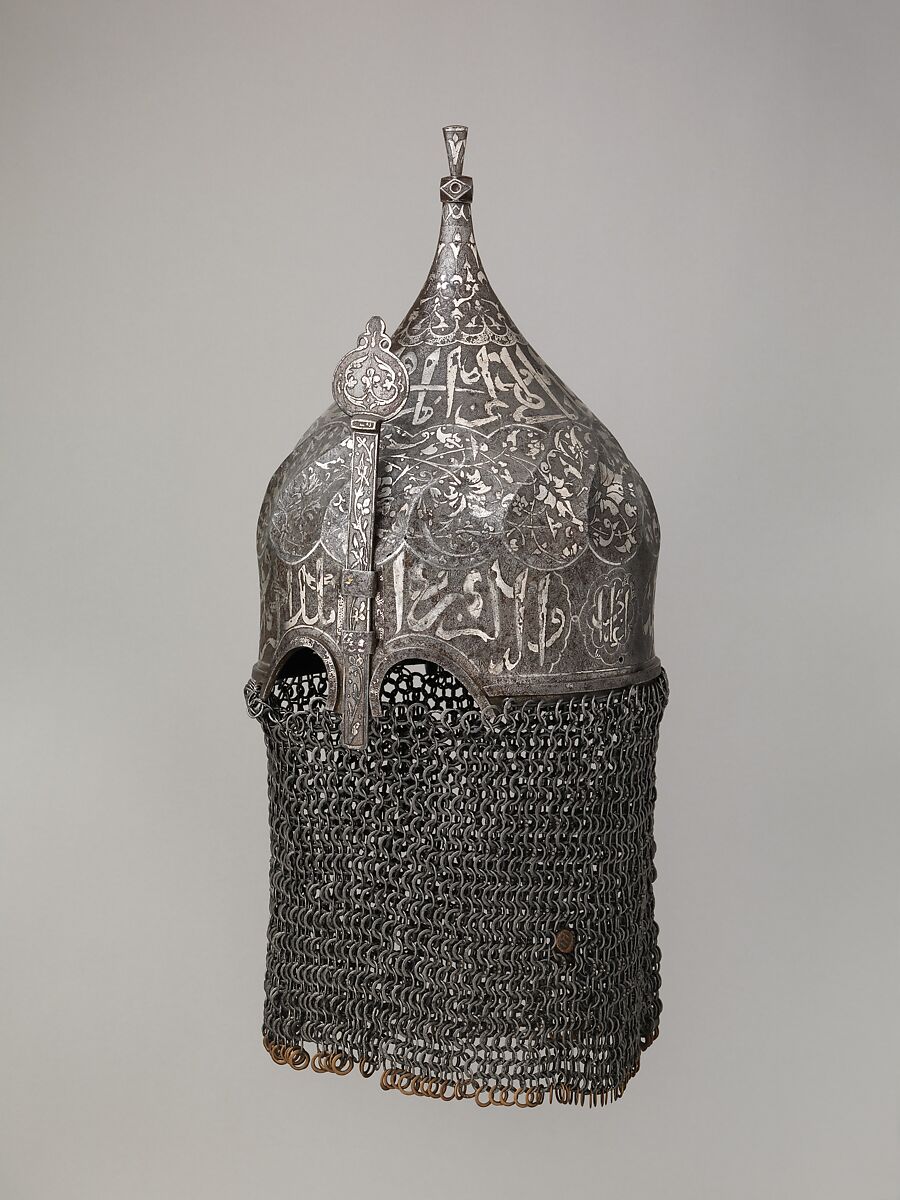 This artwork is meant to be viewed from right to left. Scroll left to view more.