Marble statue of an old woman
On view at The Met Fifth Avenue in Gallery 162
Copy of a Greek work of the second century B.C.

During the Hellenistic period, artists became concerned with the accurate representation of childhood, old age, and even physical deformity. The range of subject matter was extended to include genre-like figures from the fringes of society. Fine, large-scale statues of fishermen, peasants, and aged courtesans became valued religious dedications, sometimes placed in a park-like setting within the
sanctuary of the god. Although this statue is known familiarly as The Old Market Woman, it probably represents an aged courtesan on her way to a festival of Dionysos, the god of wine. Her delicate sandals and the ample material in her thin, elaborately draped chiton are a far cry from the rough garb of a peasant woman. The ivy wreath on her head marks her association with Dionysos, and the basket of fruit and the two chickens must be dedicatory gifts to the god or simply her own provisions for a long day of celebration. Veneration of Dionysos was widespread
during the Hellenistic period, and ancient literary descriptions give an idea of the extraordinary processions and festivals held in his honor. The flattened composition of the figure is typical of sculpture created in the late second century B.C. The original work may have been dedicated in a sanctuary of Dionysos. The Roman copy could have decorated a garden.
#1221. Marble statue of an old woman, Part 1
Playlist

1221. Marble statue of an old woman, Part 1

1222. Marble statue of an old woman, Part 2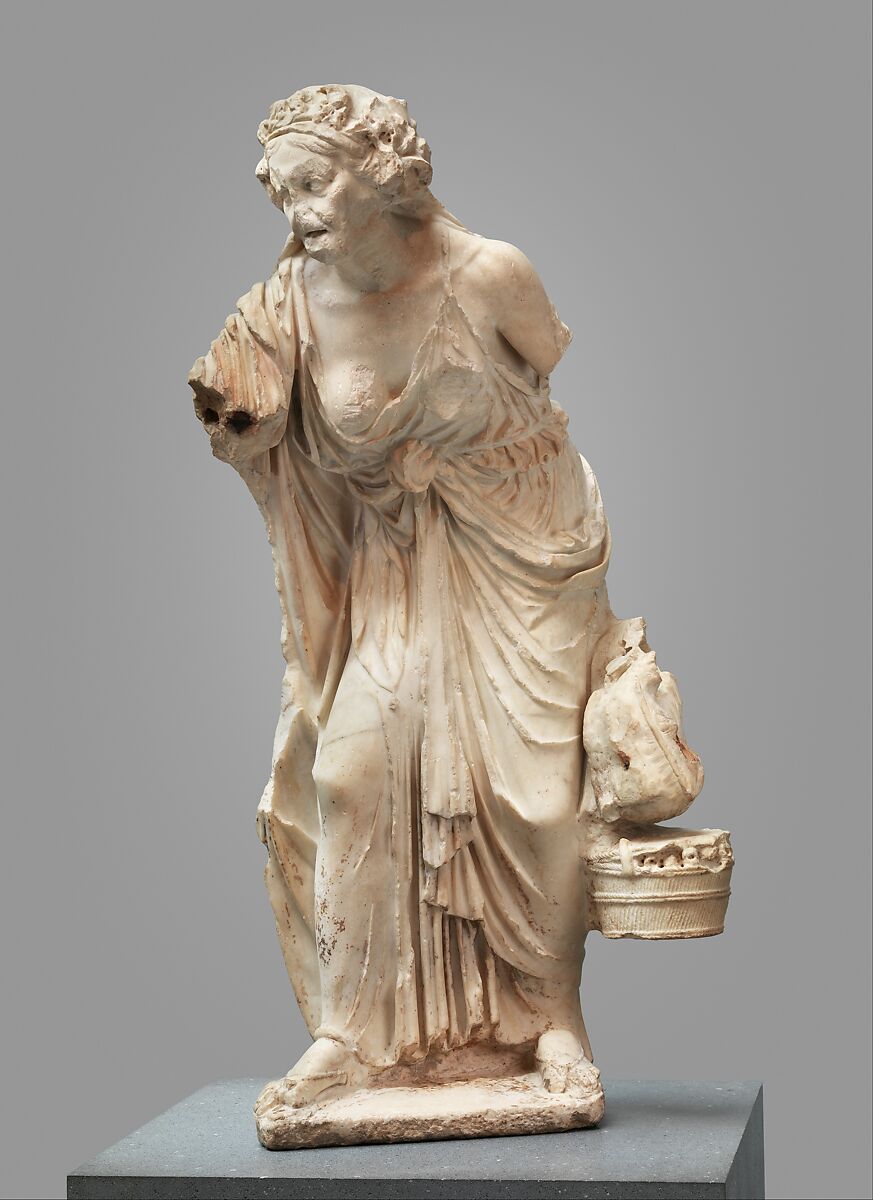 This artwork is meant to be viewed from right to left. Scroll left to view more.