Rosso antico torso of a centaur
On view at The Met Fifth Avenue in Gallery 162
Copy of a Greek statue of the 2nd century B.C.

During the Classical period, centaurs—mythical creatures, half horse and half man—represented to the Greeks the wild, uncivilized aspects of man, but by the second century B.C., they were far more tame and appeared in bucolic park-like settings together with Eros, god of love, and the entourage of Dionysos. This powerful torso carved in rosso antico comes from a statue of a young centaur. It was attached to the body of a horse that must have been carved in a different color marble. The original Hellenistic statue was probably bronze and one of a pair of
centaurs, one old and one young, that were meant to be viewed together. A baby Eros straddled the back of each, inciting the young male and restraining the old one in a poignant evocation of sexual decline. A number of Roman copies survive; the most celebrated pair, carved in black marble, was found in 1736 at Hadrian's Villa near Rome, and they are now among the most famous ancient works in the Capitoline Museum in Rome.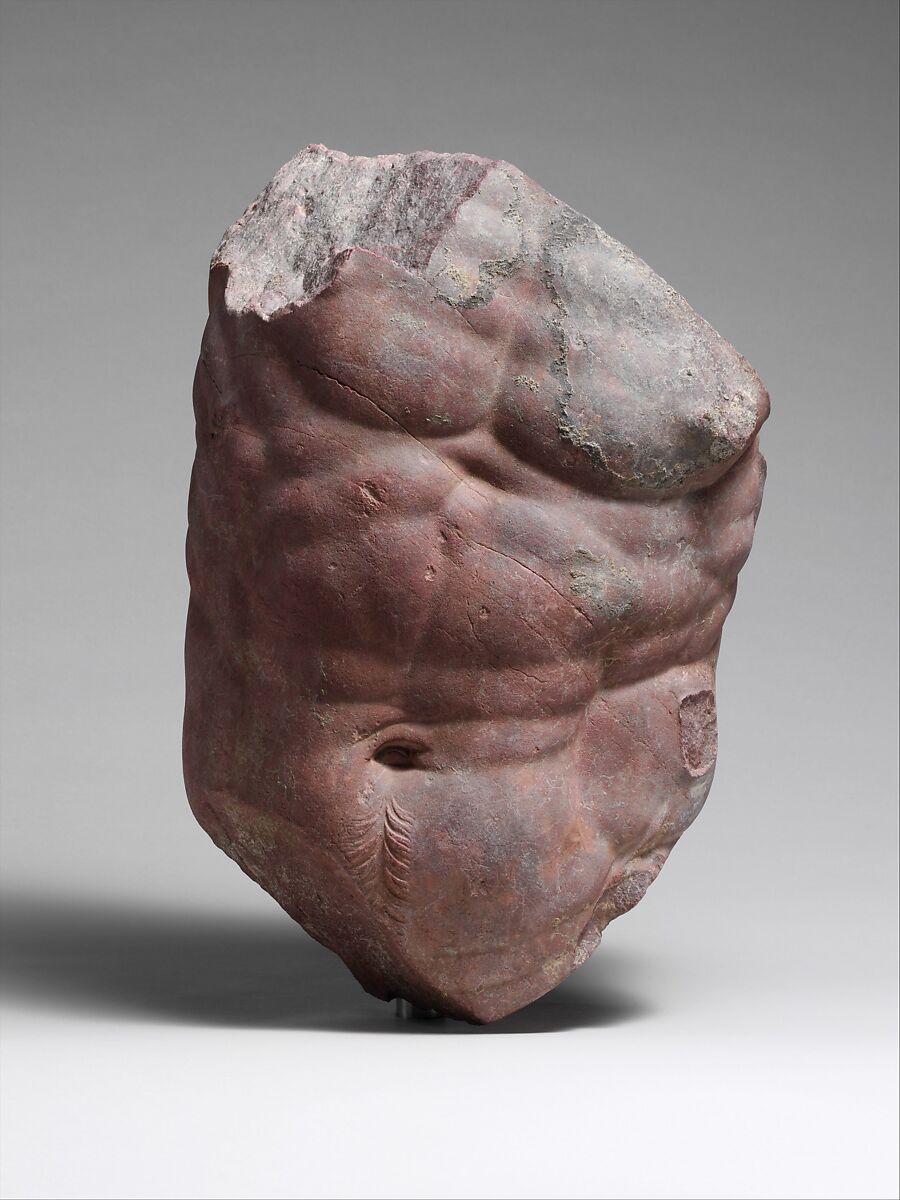 This artwork is meant to be viewed from right to left. Scroll left to view more.