Colt Paterson Percussion Revolver, No. 3, Belt Model, Serial no. 156, with Case and Accessories
Manufacturer Samuel Colt American

On view at The Met Fifth Avenue in Gallery 372
In 1835 and 1836, the American inventor and industrialist Samuel Colt (1814–1862) patented a revolutionary type of multishot pistol that is still used today. Colt's revolvers had a rotating cylinder that could be loaded with several rounds and fired quickly by cocking and releasing the hammer or, in later models, by simply pulling the trigger. Early Colt firearms used percussion ignition and had to be loaded with powder, bullets, and ignition caps in separate operations. After 1870, Colt models were produced for self-contained cartridges that are much like modern pistol ammunition.

First manufactured by Colt's factory in Peterson, New Jersey (1836–42), from 1847, the revolvers were made at a much larger plant in Hartford, Connecticut. A special workshop at the Hartford factory employed highly skilled decorators and artisans, many of German origin. Their ornamental motifs, still popular in American gunmaking, centered on fine scrollwork. Animal and human figures and allegorical images were added to floral scrolls, sometimes enhanced with gold and silver inlay, particularly on deluxe firearms made for exhibition and display or as personal gifts from Colt to prominent individuals, including several heads of state.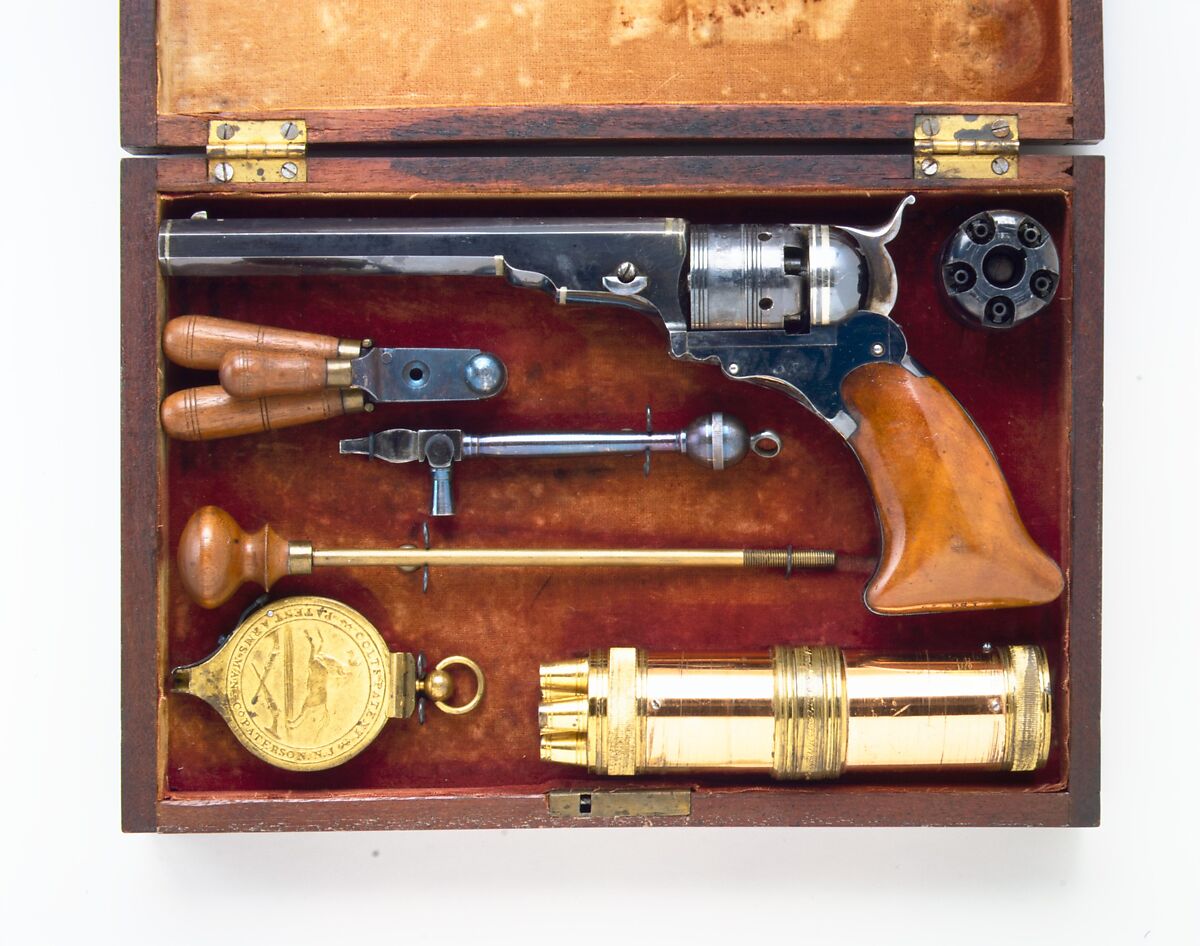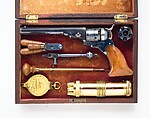 This artwork is meant to be viewed from right to left. Scroll left to view more.