Marble statue of Herakles seated on a rock
On view at The Met Fifth Avenue in Gallery 162
Adaptation of a Greek statue of the late 4th or early 3rd century B.C.

The great hero was shown resting on a rock with his legs stretched out in front of him, his club braced under his left armpit. The exceptionally fine and realistic rendering of the lean, muscled body and the powerful curve of the back bring to mind the works of Lysippos, a famous sculptor of the late fourth century B.C.
#1272. Marble statue of Herakles seated on a rock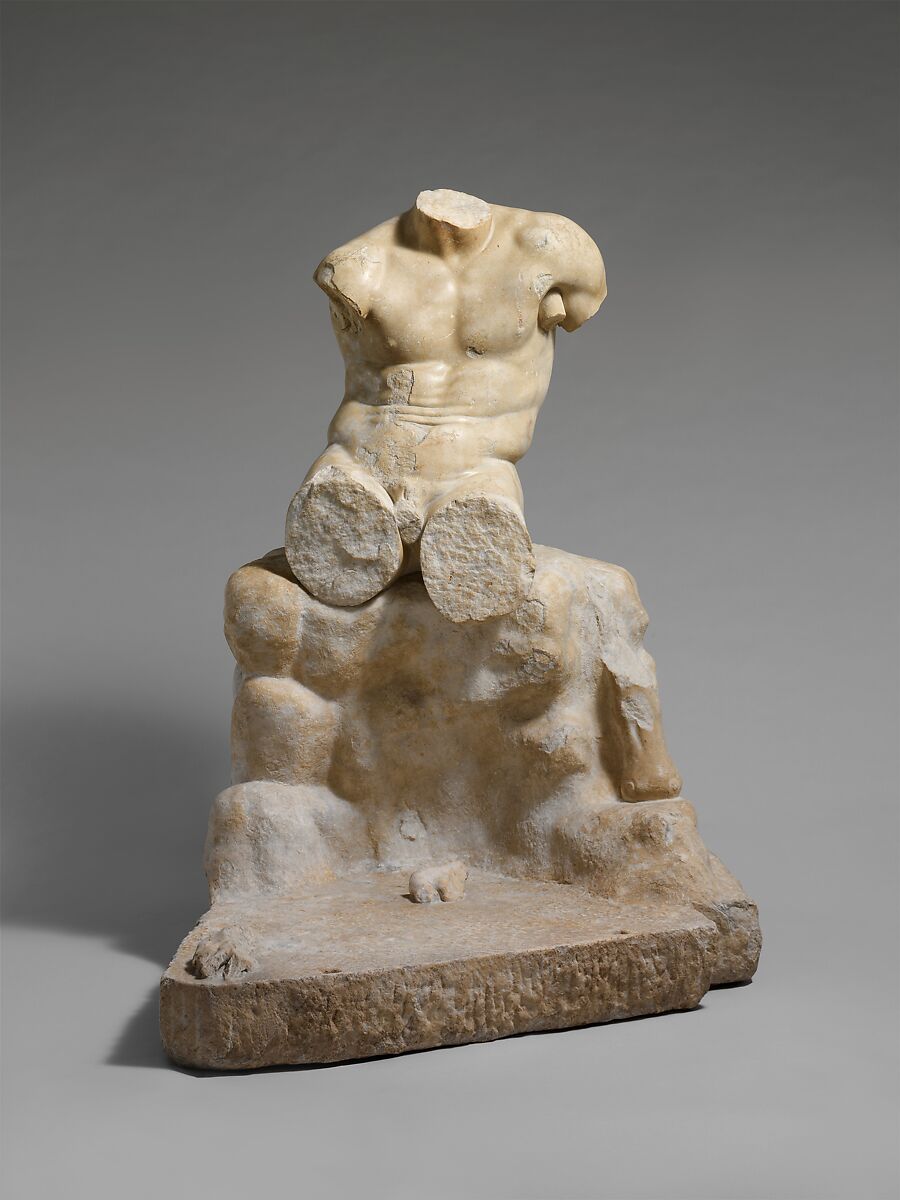 This artwork is meant to be viewed from right to left. Scroll left to view more.