Fragment of the marble stele (grave marker) of a youth
On view at The Met Fifth Avenue in Gallery 154
A nude image of the deceased youth projects in high relief from the concave, red background. He stands erect, left foot forward, in the same position as the nearby three-dimensional statue of a kouros (youth). The stele is carved in a marble with gray striations that was quarried at Mount Hymettos, just outside of Athens.

Two more fragments of this stele have recently been identified in Athens - one with the left hand, the other with the chest and upper arm. Plaster casts of the two pieces (Agora S1751 and NM 4.808) are juxtaposed with the Metropolitan Museum's stele in the adjacent photograph.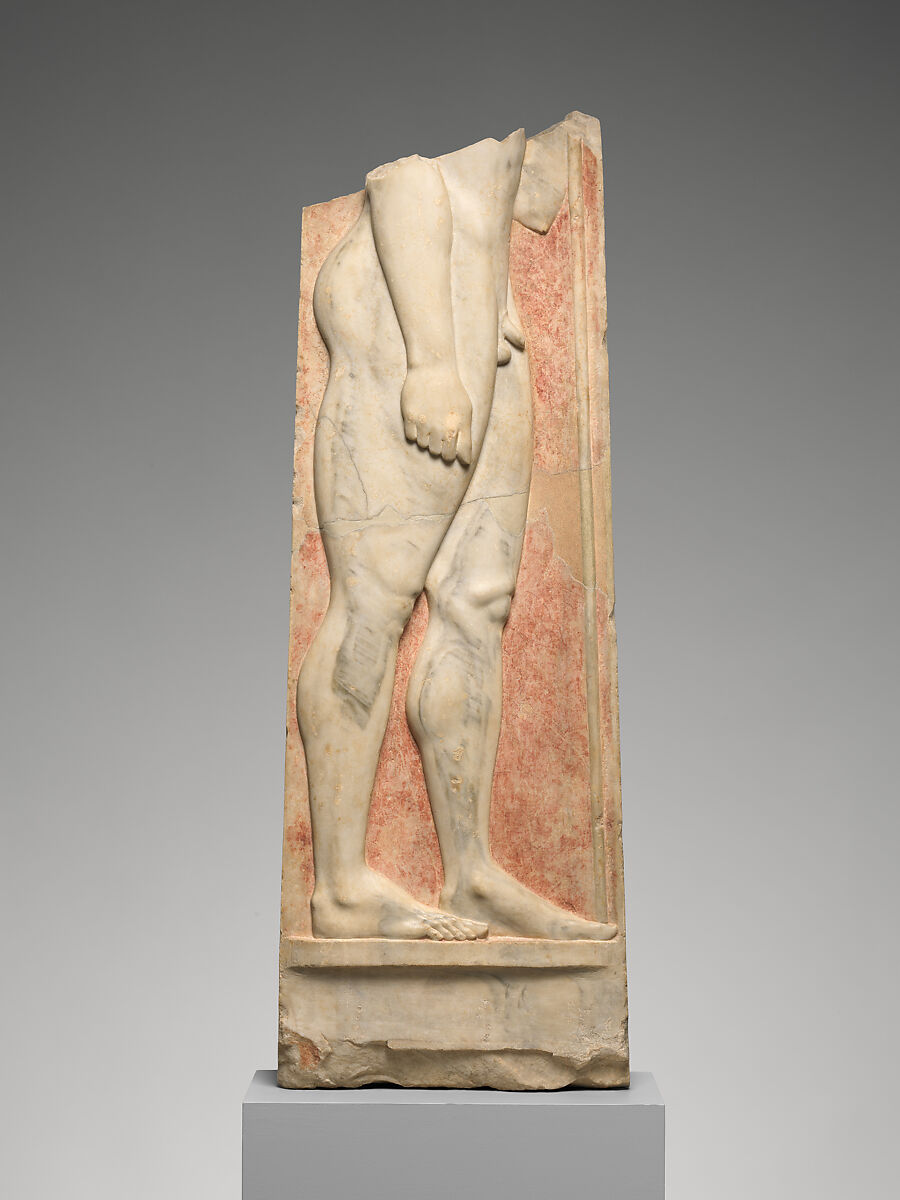 This artwork is meant to be viewed from right to left. Scroll left to view more.